Streaming: how Apple Music, Tidal and Spotify are trying to make music pay
The subscription model is taking over from downloads, but there is still the problem of getting music fans to pay
Hazel Sheffield Comments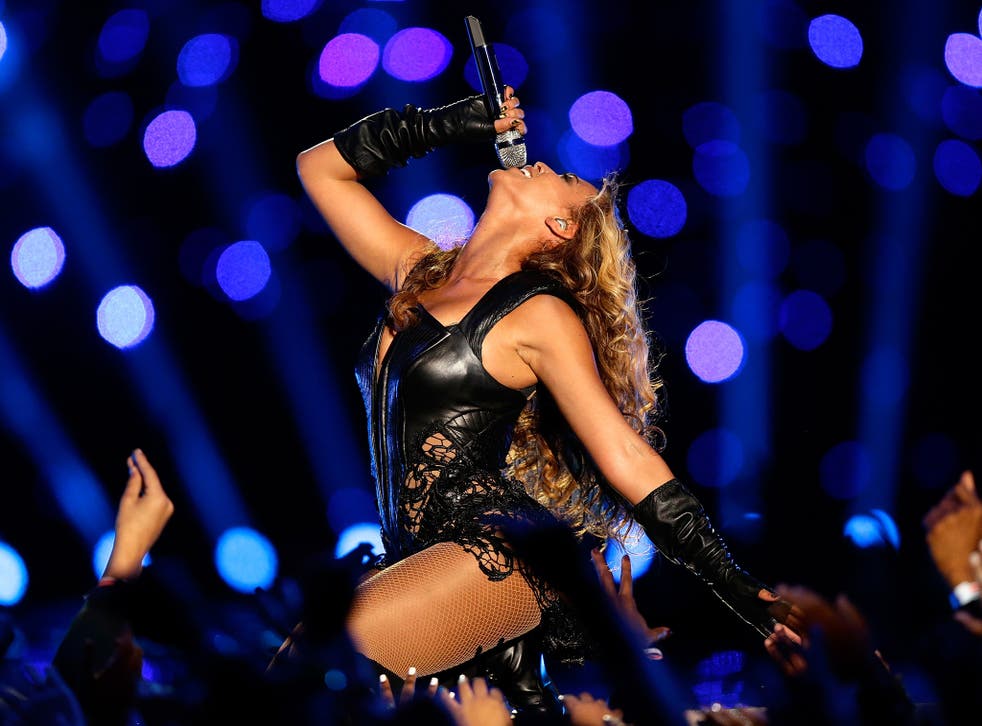 Beyoncé celebrated her seventh wedding anniversary with her impresario husband Jay-Z the only way the queen of pop should: by releasing her new single, "Die With You", exclusively on his new streaming service, Tidal.
Jay-Z hopes that exclusive singles will convince fans to subscribe to his library of millions of songs, even though they can listen to most of those songs free on YouTube or Spotify. He is also promising to put money and control back in the hands of artists like Taylor Swift, who took her music off Spotify and put it on Tidal, reasoning that music cannot survive if listeners don't pay for it.
Beyoncé's single release proved the opposite: even if you try to force people to pay for music, they will find a way to listen to it anyway. Within half an hour of Tidal premiering "Die With You" last month, it was on YouTube. Sony had teams of people working to take down fan-uploaded versions that were replaced as quickly as they could be removed.
"Sony is playing a game of whack-a-mole with people who would never consider themselves pirates. They are not out to hurt their favourite artist," said Tim Ingham, editor of the Music Business Worldwide website. "In this war between free and paid-for music, so long as music and pirates exist, the notion of an exclusive is almost laughable."
If anyone can access 43 million songs without charge, the future of the recorded music industry rests on its ability to solve one problem: how to make people pay. Subscription, or streaming, services are the recorded music industry's fastest-growing source of cash. The number of people streaming rose by 40 per cent in 2014 (including free subscriptions such as Spotify), according to the most recent report by the International Federation of the Phonographic Industry.
In the five years to 2014, subscription revenues grew more than sixfold to $1.6bn (£1bn), accounting for 23 per cent of total digital revenues. Last year, for the first time, the music industry derived as much revenue from digital as it did from physical formats such as vinyl and CDs.
Jon Webster worked his way up from the shop floor to become the head of Virgin Records in 1988. Now the chief executive of a trade body for artist managers, called Music Managers Forum, Mr Webster can remember people asking him what he thought of the digital compact cassette when it was marketed in the early 1990s. "We don't care! Whatever the consumer wants to buy it on, we'll sell it on," Mr Webster said. "We have seen the world go half digital. The industry must meet those demands."
Music has always been a portfolio business. Digital downloaded music, played on iPods and phones, was thought to be the next big thing, but it is already in decline. In 37 global markets, including South Korea, Sweden and Mexico, streaming now generates more revenue than downloads. Instead, the business model is shifting away from people owning songs at all, to a world where people pay to access them. Managers and labels already place less importance on album releases, because they expect fans to stream the tracks they like online. Last summer, the albums and singles charts started to count streamed tracks in the same way they do records sold.
Many in the industry are excited that consumers still want to pay for music at all. "In an era where the recorded music business was looking to protect against piracy, here is a way we are making money again," said James Sandom, who manages bands including Belle and Sebastian, Interpol and Kaiser Chiefs.
The margins are still small. Of 60 million Spotify subscribers, only 15 million pay £9.99 for ad-free and offline streaming. Mark Williamson, the head of artist services at Spotify, said increasing the number of subscribers was more important than getting hung up on fees. "We are convinced that the way to boost subscribers is to get people hooked," he added. Mr Williamson said the number of paying subscribers doubled in a year after Spotify introduced a mobile service – despite only a limited number of songs and playback options being available free on mobile devices. "We learned that, instead of preventing people from using the service on the phone, if we can convince them to come in and use it, they are more likely to upgrade," he said.
That's a business model that investors are buying into. Recent reports of a $400m round of funding for Spotify adds up to a market valuation of $8bn. But the marketplace is about to get more crowded. Apple, which refused requests for comment from The Independent, is widely expected to launch its own streaming service this summer after it bought Dr Dre's Beats last year. "Apple is launching a pay-only service, we're assuming," Mr Ingham said.
He noted that if the labels wanted to help a pay-only service to thrive, they could limit big releases by the likes of Adele or Beyoncé to the one service for a few weeks, thus starving the likes of Spotify and driving people either to pay or pushing them back towards piracy sites. "Most in the industry won't want to see this," Mr Ingham said.
Apple already has the credit card details of 500 million people though iTunes. If it can convert 10 per cent of these to a paid streaming service it will double the number of subscribers overnight. It may not want to, for fear of hurrying the death of download sales and, by proxy, iTunes. But Spotify, Tidal and other streaming sites are not waiting around to find out. They are already looking at other ways to compete, such as with algorithms that allow intelligent recommendations of tracks and multiple payment options. Tidal offers promotions for users who commit to a year's worth of service, while Spotify allows family access for up to four users at a discounted rate.
Streaming may diversify the music industry portfolio even further, but it's not going to go away. "Streaming is here, it's a major part of our business," Mr Webster said. "We have to embrace it – wherever we end up."
Register for free to continue reading
Registration is a free and easy way to support our truly independent journalism
By registering, you will also enjoy limited access to Premium articles, exclusive newsletters, commenting, and virtual events with our leading journalists
Already have an account? sign in
Join our new commenting forum
Join thought-provoking conversations, follow other Independent readers and see their replies