Inside Tesco's bonus-fuelled regime of fear and machismo
As the supermarket giant is brought low by an accounting scandal, Simon Neville examines the culture of fear and intimidation that kept suppliers in line and staff 'motivated' and asks whether it helped to dig the £250m black hole
Simon Neville
Saturday 27 September 2014 16:10 Comments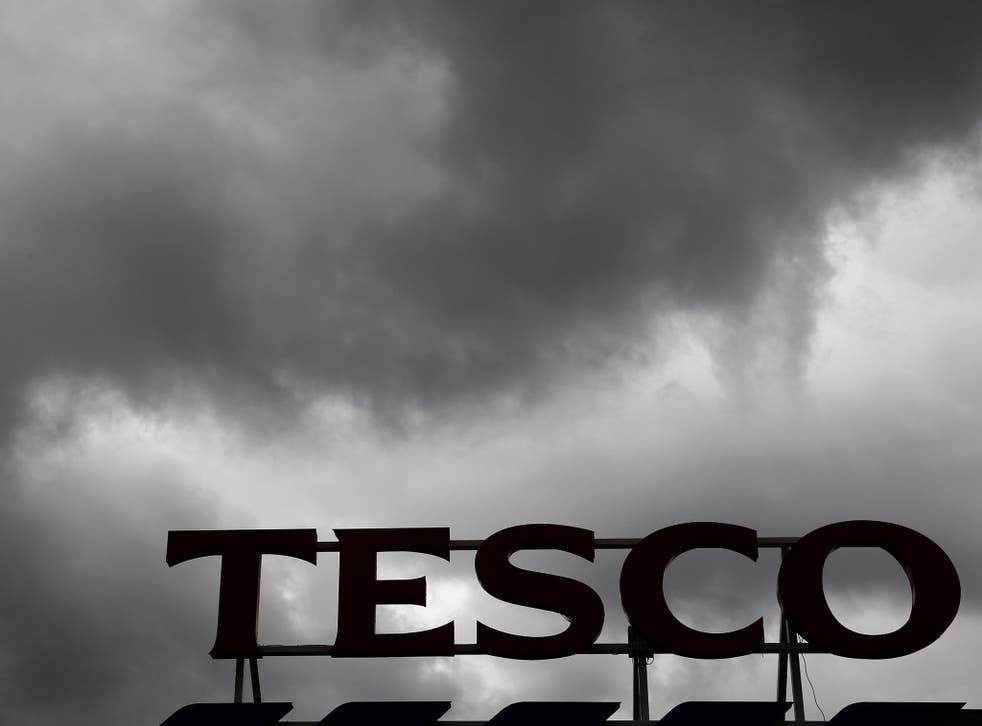 Approaching the 1960s five- storey concrete monolith of New Tesco House, you could be forgiven for forgetting that you are arriving at the third- largest retailer in the world.
Unlike Sainsbury's glass-clad headquarters in the heart of central London, Tesco's HQ sits on the edge of the M25 motorway on a dire industrial estate with little more than a Tesco Metro, a fountain and a handful of charity shops for company.
But Tesco's Cheshunt base – where it has been since Jack Cohen founded the retailer in 1919 in a single-floor barracks-style building – serves the purpose of intimidating suppliers and keeping staff in their place. One former director explained: "It was a working-class retailer that was all about penny pinching, so why would you go for a fancy office? If you can only attract staff by having a swanky office, you're attracting the wrong people.
"It was a good way to show staff and suppliers 'we are lean, mean and going to squeeze you'. It's a fantastic cultural statement."
Another said that one building on the site – called Discounter House – was used to hold supplier meetings to give them "the treatment".
But it was the "treatment" that led to an accountancy scandal as a £250m black hole was uncovered at the UK's biggest supermarket this week?
Looking closer at the culture at Cheshunt under the two previous chief executives, Sir Terry Leahy and Phil Clarke, a story unfolds of a regimented atmosphere where targets were king and to miss them would lead to a dressing down that could make Sir Alex Ferguson's hairdryer treatment look mild. Both men wanted to create their own legacies. They led with cast-iron fists and dissenters would not be tolerated.
The executives stayed clear of staff, rarely venturing from their second-floor executive suites, parking in their own mezzanine car park and, for a time, dining in their own executive canteen.
When Mr Clarke became chief executive, one of his first decrees was to re-decorate the entire second floor with glass and heavy wood, leaving the remaining floors untouched.
Sir Terry would tear apart proposals in front of executives to show his displeasure, and exerted pressure that would create a culture of fear from head office to shopfloor.
A former Cheshunt employee who worked under both men explained: "Food retailers are run through a combination of fear and motivation because you have half a million people worldwide, many who are lowly paid, lowly skilled and lowly motivated. Staff at night don't just fill the store because they love the manager. They fear more the 6am or 7am walk with the store manager in case they haven't done the job properly. The store manager will fear the regional director and they would fear head office. That is military-style discipline, but that's how all food retailers work. You don't sit there hugging each other in the morning because that's not how a store is going to get filled.
"Power matters; the number of stripes on your shoulder showed everyone how much power you had and it was strictly adhered to."
The power dynamic was built up significantly through Sir Terry's 14-year reign and he would be known to tear staff apart in front of colleagues.
Another former staffer explained: "Terry held some pretty tough meetings. There is a Monday morning meeting called the UK trading meeting which could be pretty bloody. It was uncompromising. If you turned up and your figures weren't what they should have been, you left the room under no illusions about what was expected of you.
"You didn't want to be at the wrong end of it and that would motivate people."
The former director agreed: "It was a 'high achiever' culture where everybody wanted to work as hard as they could. Everybody was at each other's neck but in a good kind of way."
Sir Terry appeared to encourage this cut-throat atmosphere – staff were pushed harder and harder, targets had to be met and suppliers had to be squeezed.
And in the good days – a decade or so ago when numbers were only going one way – these stresses were no problem as the business grew from strength to strength.
"It was very, very tough and one of the reasons it didn't fall apart completely was it attracted people who were capable of dealing with that level of stress and criticism. You were expected to pull your weight and if you didn't you weren't a Tesco person," the former director added.
"People didn't go around being deliberately nasty to each other, but there were some quite difficult people there. Some of those people were allowed to thrive in a way that they shouldn't have been because they were delivering well for the business."
A macho culture grew and this was most evident in the commercial department – from where this week's problems emanated – as targets created egos.
"When you incentivise people with targets, naturally their behaviours will reflect that. So if the values broke down, it was likely because of the way people were incentivised and motivated."
However, as Sir Terry announced his retirement and Mr Clarke stepped up to the top seat, the business started to suffer.
The policy adopted by Sir Terry of aggressively expanding "big box" sites on the outskirts of towns was no longer a winner with shoppers, who preferred staying local or were switching to online.
But while the high street was changing, the culture at Cheshunt was not. "The pressure would grow and become overbearing because you're asking things that are impossible," the ex-director said. "The targets probably became over-realistic and could not be reached because while the market changed, the targets did not."
Mr Clarke pushed people away and soon a board of eight executives shrunk one by one until just he was left.
"Everybody feared Terry, but equally he would challenge you. You'd go back and forth and then he would make a decision based on the input of everyone around the table. So he was really active at listening. Whereas Phil – he would never listen to anyone.
"He went out of his way when he met people to intimidate them."
Other former staff agreed, describing him as a "loner" who seemed to believe any criticism was a personal attack. A source said: "Phil is extremely smart, but ... fundamentally he was very insecure. If anyone disagreed with him, it was seen as a criticism of him as a person – calling him stupid. That was not the case."
As executives fell – Andy Higginson, Richard Brasher, David Potts, Tim Mason and Sir David Reid – Mr Clarke decided not to replace them, leaving him only accountable to himself. Even his right-hand man, the now-suspended Chris Bush who was head of UK, was not at the company's annual general meeting to face shareholders.
Cheshunt became Mr Clarke's personal fiefdom, with UK operations and most of the finance department shipped to the company's Welwyn Garden City offices. There were some suggestions that the distance between commercial and finance meant the oversight was not as forensic as before.
But most of all, Mr Clarke's background as a store manager and regional director meant he attempted to run the business like one large store.
One former staffer said: He thought he knew more about stacking and selling bananas in China than the Chinese, and he didn't."
Executives now dine with the rest of the staff in the Jades canteen, and the culture of fear and intimidation could be starting to change under the new chief executive Dave Lewis – a development that is most evident in the whistleblower coming forward a week ago with the seemingly smoking gun of the £250m.
And whatever the results of the investigation into the supermarket's accounts, one thing is clear: as shopping habits change, so must the habits of Tesco.
Register for free to continue reading
Registration is a free and easy way to support our truly independent journalism
By registering, you will also enjoy limited access to Premium articles, exclusive newsletters, commenting, and virtual events with our leading journalists
Already have an account? sign in
Join our new commenting forum
Join thought-provoking conversations, follow other Independent readers and see their replies