Is this just a cure for Glaxo's own ills?
The drugs giant is to lay bare its research findings in a groundbreaking move. But it may be clever PR rather than altruism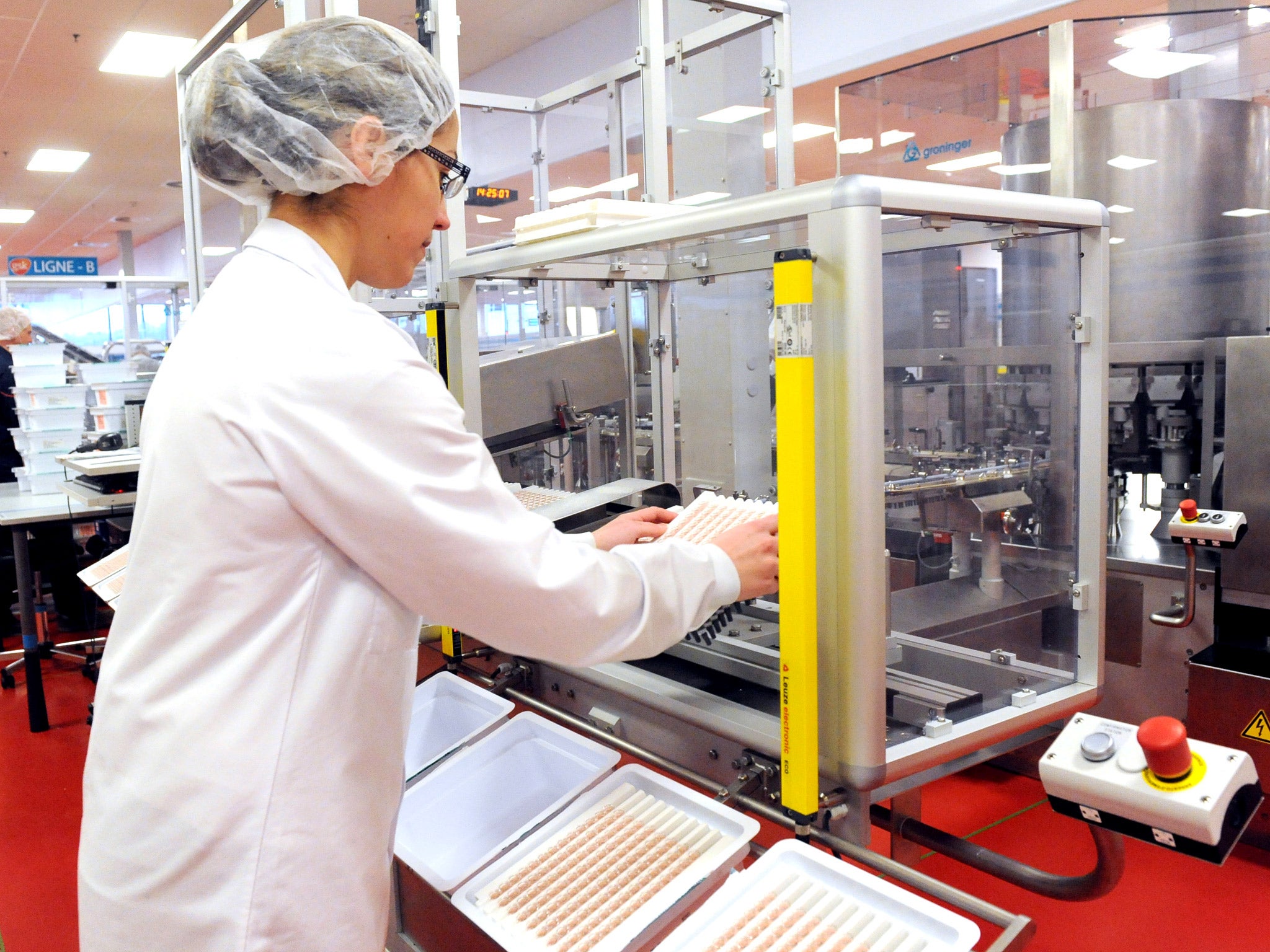 It was either a super-savvy PR move or a genuine wish to help rid the world of illness. Either way, GlaxoSmithKline's announcement that it will become the first drug giant to publish all of its clinical trial data made waves across the pharmaceuticals industry.
It is definitely the first time that Ben Goldacre, the high-profile Big Pharma critic, has responded to a drug maker's announcement with the phrase: "It's cartwheel time." The author of Bad Pharma added: "This is huge – and internationally huge. I do not believe this is mere lip service."
The decision from Britain's biggest pharmaceutical company means it will publish clinical study reports (CSR) and trials for all of its medicines once they have been approved, or discontinued from development. Doctors say that having access to these findings is crucial for helping them determine the best course of treatment for patients, but drug makers currently don't have to publish their findings.
However, it is telling that Glaxo was the first to stand up and hand out its research findings. Last summer, it faced calls to be prosecuted in Britain after pleading guilty to criminal charges and paying a $3bn (£1.9bn) fine to settle what US government officials called the largest case of healthcare fraud in American history. Prosecutors found that GSK had targeted patients under the age of 18 with its antidepressant Paxil, known as Seroxat in the UK, even though it was only approved for adults, and had pushed another antidepressant Wellbutrin for unapproved uses including weight loss and the treatment of sexual dysfunction.
It also failed to report safety data about a diabetes drug, Avandia, and aggresively marketed its asthma drug Advair beyond US prescription guidelines. At the time, the drug giant was keen to point out that the sales and marketing practices had "occurred almost a decade ago", and it had "learnt from mistakes."
The move to open up all its clinical trials is a good way of showing what it has learned – especially since the scope of GSK's decision means it will eventually publish all trial data going back to the birth of the company in its current format – the merger in 2000 of Glaxo Wellcome and SmithKline Beecham.
The drugs giant had already agreed to publish details of thousands of chemical compounds from its own research to help battle malaria and tuberculosis, with an independent panel set up to consider requests from researchers for access to detailed data from trials. Its chief executive Sir Andrew Witty said in October: "There isn't a day goes by that me and the rest of the company aren't grateful for what patients offer to do in a clinical trial. They offer willingly to go through a process of experimentation. That's an extraordinary gift from individual men and women. At one very human level, actually, we should be finding ways to make that commitment as useful as it can possibly be for society."
The latest move means GSK will also offer "patient-level" results and details that go beyond the numbers from trials. CSR reports detail the design, methods and results of trials – drug makers all have them as they are the basis of submissions to industry regulators for medicine approvals.
But will others follow where GSK has broken ground? Domestic rivals such as AstraZeneca will certainly feel under pressure to do so. But nothing is likely to happen fast – it never does in Big Pharma. The trade body the Association of British Pharmaceuticals Industry responded that it had "long been an advocate of greater transparency in clinical trial data, balanced with the need to ensure that disclosure policies protect patients' personal data, companies' intellectual property rights and confidential commercial information.
"The decision to sign up to the Alltrials campaign is one for individual companies to make," it added.
Losing its bottle: GSK may ditch Lucozade and Ribena drinks
GlaxoSmithKline may sell off Lucozade and Ribena as part of a strategic review because the drinks are not well-known in emerging markets.
The drug maker's chief executive, Sir Andrew Witty, said he was focused on the "two places where there are cast-iron synergies between pharma and the consumer business, which are over-the-counter medicines such as Panadol, and emerging markets". He added: "Lucozade and Ribena are terrific, iconic brands but they don't naturally fit into those two places."
Glaxo's manufacturing plant in Coleford, Gloucestershire, makes almost a billion bottles of the drinks each year. Sir Andrew said its review, which will be complete by the middle of this year, involved "truly no decisions taken or options ruled out – we could increase investments in certain parts of the world, find a partner, or divest the products".
Whatever decision is made, he added: "I'm not expecting this to be a jobs issue."
The announcement came as Glaxo suffered from European governments' cutting back on healthcare and drugs spending, with annual turnover falling 1 per cent to £26.4bn in 2012, and pre-tax profits slipping 4 per cent to £7.6bn.
Total sales in emerging markets now account for just over a quarter of of Glaxo's business after growing by 10 per cent during 2012. Consumer healthcare sales grew 5 per cent. But pharmaceutical and vaccines sales in the crucial US market fell 2 per cent while sales in Europe fell by 7 per cent.
Glaxo said it would restructure its European operations to cut costs amid weaker sales across the region, but new jobs created in the UK meant there would not be a significant fall in employment here.
A $3Bn problem: Why the US fined GSK
Paxil/Seroxat
The antidepressant was only approved for use by adults, but GSK marketed it to doctors for patients under the age of 18.
Wellbutrin
Was approved for the treatment of major depressive disorders, but also marketed by GSK "off-label" for conditions such as ADHD, sexual dysfunction, weight loss and substance addiction.
Advair
The drug, approved for treating severe asthma, was pushed as part of a marketing campaign with reps given $600,000 to spend entertaining doctors with sports tickets and golf lessons.
Join our commenting forum
Join thought-provoking conversations, follow other Independent readers and see their replies