It's an ill wind... UK tourism finds recession is so bracing!
Self-catering firms, Butlins, and youth hostels are all seeing a rise in business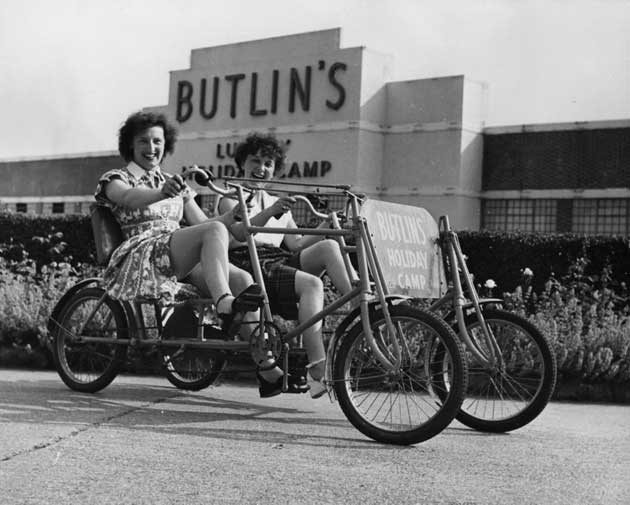 Grounded by the diminishing value of the pound and fears about the recession, record numbers of Britons will choose to holiday at home this summer. New figures suggest that 2009 could be a bumper year for British tourism.
The Association of British Travel Agents said yesterday that bookings in January are up year on year, with domestic breaks performing particularly well.
After years of chichi mini-breaks in boutique hotels, the humble self-catering holiday is coming back, with Hoseasons, Butlins and the Youth Hostels Association (YHA) all reporting increased business.
"Bookings for 2009 are up 20 per cent on last year," said Peter Joyner of Hoseasons. "Because we are the biggest self-catering firm in the UK we are a good barometer of what is going on in the rest of the industry."
Research by VisitBritain, the tourism authority, has revealed that 74 per cent of people are trying to reduce their holiday spending, and are spending more time planning their trips to maximise value.
"UK holidays are usually cheaper than going abroad. If you go to a cottage in Britain you can just pack the car up and take all your own food. You've got greater control. When you go abroad you've got unknown elements," said Mr Joyner.
Butlins also reported that bookings for the school summer holiday are up 15 per cent on last year. The YHA said January bookings were up on 2008.
Tourist boards across the country have woken up to this trend, and are trying to capture the lucrative domestic trade. The Northwest Regional Development Agency last month announced a £20m funding package for its tourism industry, money that will be used to market the area and support businesses through the recession.
"Everyone is expecting us to do more overseas promotions because of the euro [whose strength against the pound makes the UK good value for foreign tourists]. But the value of currency can change very dramatically, so by the summer it could be different," said Barrie Kelly, commercial director of Visit Chester and Cheshire. "Eighty-five per cent of Cheshire's tourist market is domestic, and all the evidence shows that people will not be going abroad but will be staying here."
The Yorkshire Tourist Board has launched a "Get more Yorkshire for your money" campaign to encourage people from outside the area to visit.
Companies at the higher end of the market are also flourishing. Blue Chip Vacations, which owns 500 luxury properties in the UK, said its bookings were up 72 per cent year on year.
Join our commenting forum
Join thought-provoking conversations, follow other Independent readers and see their replies