A View From The Top: Ann Summers CEO Jacqueline Gold on women in business and the tough world of retail
With a reported fortune of £460m, the UK's 16th wealthiest woman talks Ann Summers, female leadership and family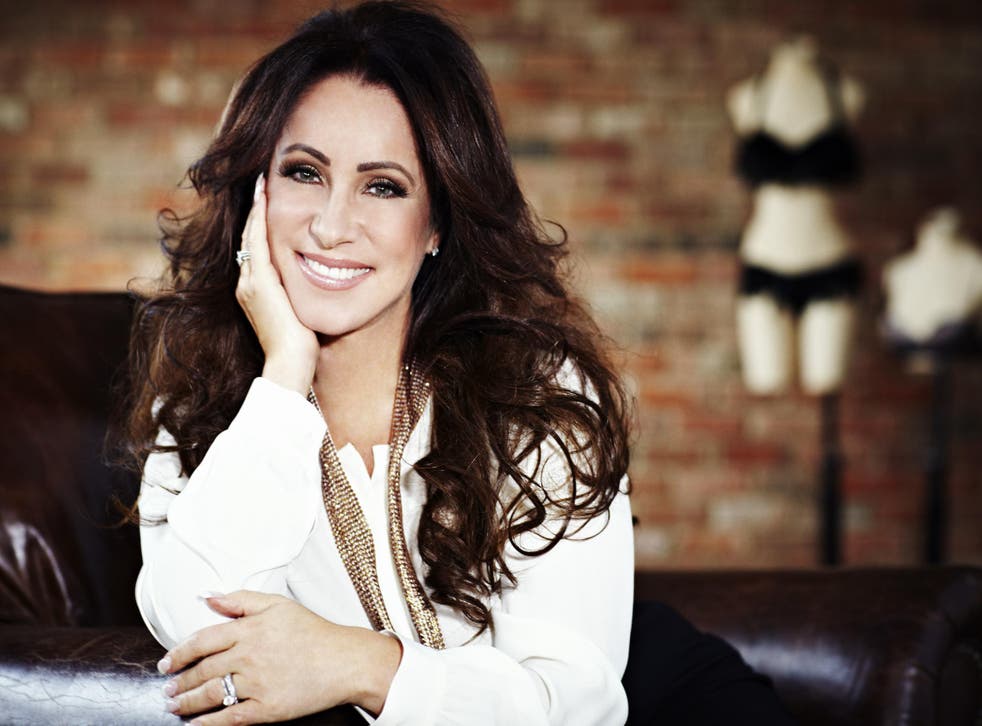 In 1999, when Jacqueline Gold took her company's plethora of lingerie and sex toys to Ireland, she may have predicted some pushback, but she probably didn't expect it would go as far as receiving a bullet in the post.
After nearly two decades of selling the company's wares at Ann Summers parties – like a Tupperware party, but with sex toys and lingerie – and on UK high streets, Gold noted that sales per party were higher in Ireland than the rest of the UK. It seemed the country harboured a readymade market.
Gold says: "We had a huge amount of publicity in Ireland, quite a lot of it was negative." Gold invited two members of the Dublin Corporation, the former name of the city's government and city administration, to talk about her plan for the brand in Ireland. "Their parting words were, 'If you go ahead and open this store, we cannot be accountable for what might happen to you', which was quite chilling," she says. But the store opening went ahead and today the Dublin branch is among the top performing of Ann Summers's 140 stores.
Gold joined the company on work experience aged 21. It was then headed up by her father, David Gold, and a very different brand, almost "raincoat brigade", Gold says. She persuaded an all-male board to buy into the female-only, at-home party plan. It proved a great success and in 1993 Gold became chief executive. Soon after, she opened the first Ann Summers high street stores as we know them today. In 2017 the Sunday Times Rich List named her as the UK's 16th wealthiest woman entrepreneur, with a fortune of £460m.
Supporting female leadership is a passion of Gold's, a cause she has promoted with particular vigour since coming through a breast cancer diagnosis to recovery. Gold kept the illness private until December when she spoke on Lorraine Kelly's ITV show. She described discovering an abnormality in one of her breasts that had failed to show up on a mammogram. "I learned from my oncologist that only 1 per cent of patients with my type of tumour have it completely disappear, so I then started thinking about what I had perhaps done that might help other women going through the same thing."
"While it was a brutal journey, and I was very sick along the way, I was very fortunate to have a complete response to treatment," says Gold. The experience encouraged her to redress her work/life balance.
In her spare time, Gold, an avid West Ham supporter (her father co-owns the club), enjoys going to football matches with her husband Dan Cunningham and their eight-year-old daughter Scarlett. She also likes to walk, cook for friends, travel and join her daughter in dabbling in arts and crafts.
Is she able to be the same person at work as in her home life? "I am absolutely 100 per cent true to myself," she says. That's not to say that she hasn't been subject to sexist stereotypes. "If people haven't met you there is an assumption you're a hard-nosed b-i-t-c-h. And there are many times that I've heard that about myself." It's also possible for people to assume the opposite. "Just because I speak softly, doesn't mean I'm sweet – and just because I'm feminine, doesn't mean I'm not strong."
She'll be tackling such misconceptions with a full diary of International Women's Day talks and meetings on 8 March. "There's much female talent that is being underused," she says. "In my own business, we do so much to support women, remove the barriers and enable them to work their way through the career pipeline and onto the board."
"[Society] boasts about the number of women now on FTSE boards, but the reality is many of them are Neds [non-executive directors] and they are hopping from one company to the other."
What is Gold's advice for women in business, or those with entrepreneurial ambitions? Network, for one. "Women want to get on with the job, but every time you walk into a room full of strangers you have the opportunity of changing your business."
Speaking of opportunities, Gold has seen technology overhaul the retail industry. "Apparel retailers like Topshop and River Island are now competing with Asos, Boho, the plethora of online options. Social media has also been a massive change. Who'd have thought 15 years ago we could talk to our customer 24/7, 365 days a year."
Ann Summers is keeping pace with today's fast-moving retail environment by rapidly translating catwalk trends to its lingerie designs, and embarking on a number of commercial partnerships, such as a recent collaboration with video site Pornhub.
Gold acknowledges that the current retail environment is tough. "We are in uncertain times because of Brexit, and the legislative challenges that have been put on business, especially retail, are quite onerous at the moment." She lists the national living wage, the apprenticeship levy, business rates and commercial rents as challenges.
However, Ann Summers is faring well in the climate: turnover for the year to June 2017 grew from £102m to £109m, and profits after tax were at £2.5m – up from £900,000 in 2016.
As the company's success continues, looking back, what does Gold consider her proudest moment? "My CBE, I can't deny, was a fantastic moment in my life," she says. "To be recognised for the things I feel most passionate about, which is women in business, social enterprise – which we do through the party plan – and entrepreneurship was just an amazing moment for me."
Join our new commenting forum
Join thought-provoking conversations, follow other Independent readers and see their replies