Jaeger: How a stalwart of high-class retail lost its fashion sense
Jaeger's latest financial report suggests the attempted turnaround of the 131-year-old clothing brand isn't working. Simon Neville reports on a tale of foolish cost-cutting, self-defeating discounting and an unresolved identity crisis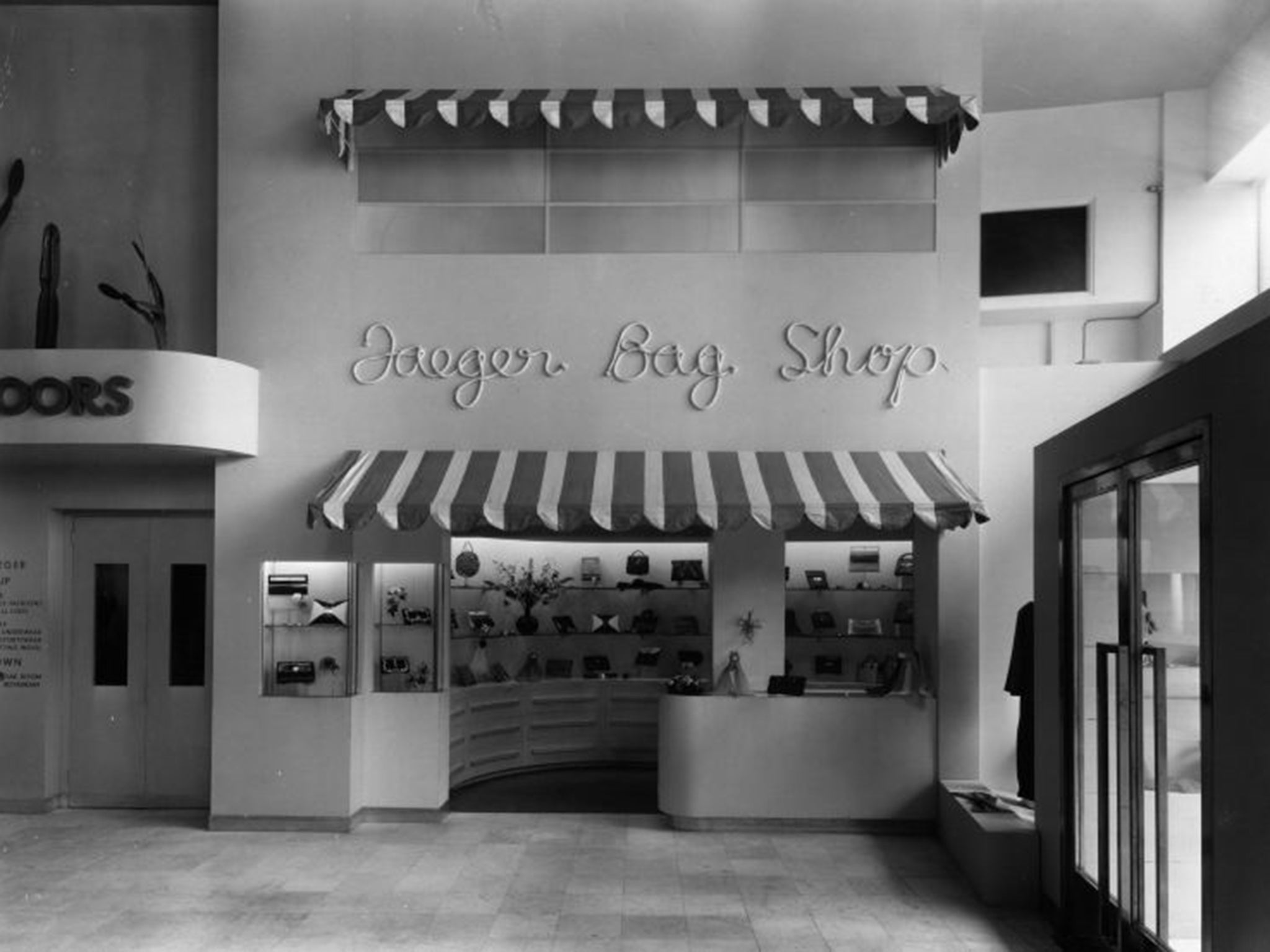 It takes decades to build a reputation and just moments to destroy it, or so the old adage goes. And a good example of that gradual ascent and rapid decline is Jaeger.
Founded 131 years ago as Dr Jaeger's Sanitary Woollen System Co Ltd (named after Dr Gustav Jaeger, a zoologist who promoted the use of natural animal fibres in clothing), the brand was long at the forefront of fashion.
It earned a Royal Warrant in 1910 and set to work making woollen suits. In 1919, Jaeger launched the first camel hair coat, winning over the well-to-do ladies of London who flocked to its flagship Regent Street store.
However, in recent years the company has failed to adapt to the modern high street and in its quest for profits it has neglected its core middle-aged and discerning customers by turning to cheaper fabrics and offering heavy discounts.
Today the company is on its knees and another year of losses reported to Companies House yesterday show that Jaeger has much to do to retain its place on the high street.
Although sales rose 6 per cent to £84.2m, pretax losses have remained stubbornly consistent. At £15.4m they are down just £400,000 on the previous year.
Operating losses were slightly improved and Colin Henry, the former chief executive, had claimed profits were attainable, but the private equity owners Better Capital, controlled by Jon Moulton, think otherwise and are looking to sell up.
Turnaround specialists AlixPartners have been appointed and the Regent Street store is set to close next year, with Jaeger looking for a smaller unit in St James's instead.
Online could be a saving grace, with sales up 42 per cent, with some strong growth in women's outerwear and knitwear, up 20 per cent and 9 per cent respectively. But an identity crisis has set it.
The problems with Jaeger can arguably be traced back more than a decade, to when it was first bought by retail entrepreneur Harold Tillman for a token fee from entrepreneur Richard Thompson. When Mr Tillman bought Jaeger it had lost its way, understood little about its customers and had failed to capitalise on the troubles at rival Burberry (which was perceived to have plunged downmarket and to be a brand more associated with football hooligans than the upper echelons of the fashion industry).
Yet today Burberry is the darling of the industry and it is Jaeger in the doldrums.
Mr Tillman had some success in winning over lost customers by injecting more style and better finishes into the product. He returned Jaeger to London Fashion Week and brought in Belinda Earl, the highly respected former Debenhams boss (who is now Marks & Spencer's style director) as chief executive.
But Mr Tillman soon over-extended himself at the height of the recession and was forced to sell up to Mr Moulton and his team in 2012 for £19.5m.
Mr Moulton brought in Mr Henry as chief executive; he had previously been a product man for Esprit, Nike, Umbro, Polo and a merchandiser for Marks & Spencer for 12 years, responsible for buying women's blouses.
Mr Henry was cautious but optimistic, and so was Better Capital (although Jaeger executives privately admit they underestimated the difficulties of turning a profit).
Mr Henry would tell fashion trade magazine Drapers that when he arrived at Jaeger he quickly went about turning the business away from only using man-made fibres, even joking that the high levels of polyester could have caused a fire if anyone thought to light a match in a store.
However, an attempt to win over younger shoppers failed, as the company found itself squeezed between premium brands such as Burberry and slightly cheaper rivals including Ted Baker, and US brands such as J Crew. Jaeger will be replaced at the Regent Street store by US brand Coach next autumn.
Inevitably Jaeger turned to the drug of choice for many struggling retailers and started discounting heavily, particularly through its online channels and discount websites such as BrandAlley.
This meant men's suits that were officially retailing for £400 in stores were on offer at just £100, making a mockery of its pricing and putting many loyal customers off buying while they waited for sales.
Mr Henry attempted to stop the rot and wished to move away from discounting – wincing if people proclaimed to him what a great bargain they had got. However, Better Capital had other ideas and the two sides parted company earlier this year.
Yesterday, Jaeger was offering a Cyber Monday discount of 25 per cent off everything, after a 50 per cent off everything event over the Black Friday weekend.
Mr Tillman, who has expressed an interest in buying Jaeger back, said yesterday: "I'm saddened to see that the business has not made any recovery.
"Had the board of Better Capital listened to my plans, the £60m they have invested in Jaeger to date could have brought the business very close on the heels of Burberry."
Careless owner? Better Capital
Behind the expensive tailored jackets and soft fabrics at Jaeger's stores lies a steelier entity: Better Capital, the vehicle founded by private equity veteran and turnaround specialist Jon Moulton, which owns the fashion chain.
Mr Moulton, who attempted to save carmaker Rover, bought the chain alongside a host of different companies, ranging from aerospace firms to double glazing (Everest) and stationery (Spicers). The diversity of interests underscores his approach to investments, including Jaeger: "I shouldn't be allowed near a fashion company beyond making sure it runs efficiently," he said in a recent Sunday Times interview. "I don't get involved at the micro-managerial level."
Despite enjoying success with an initial fund raised in 2009, the 2012 fund which houses the Jaeger investment has fared less well. Jaeger is still valued at £37m, according the Better Capital's full year results, but it has ploughed £66m into the venture since taking it on. Jaeger is the fund's third biggest holding. Overall the fund has slumped in value. Although whether Jaeger will pay off is anyone's guess.
Join our commenting forum
Join thought-provoking conversations, follow other Independent readers and see their replies