Japan's top knitting manufacturer looks to make car parts from same machines used to make Prada sweaters
Shima Seiki could use its technology to develop lighter, non-steel components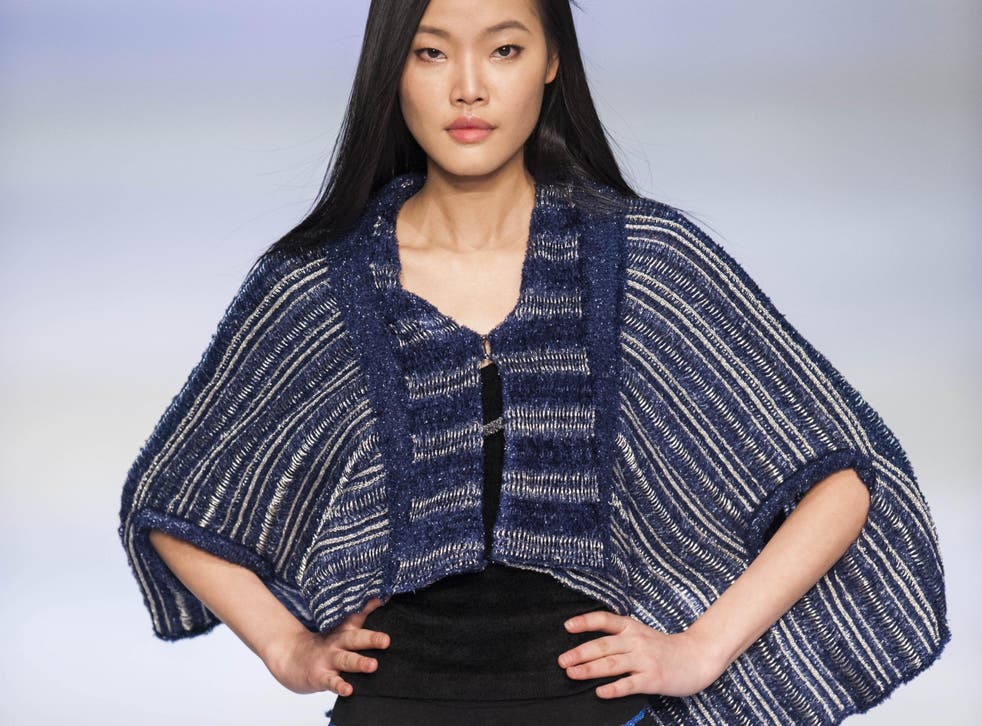 Building a machine to construct high-end Prada sweaters was just the start.
Now Mitsuhiro Shima, who took over his dad's knitting-machine firm three months ago, is setting his sights on – of all places – the car industry.
The 56-year-old president of Shima Seiki Manufacturing is in talks with makers of car-parts to use its technology to develop lighter, non-steel components, and plans to sign a deal next fiscal year.
It is the latest evolution of the company founded in 1962 by Masahiro Shima, a prodigy who made a series of inventions before he turned 20.
Back then, Shima Seiki developed machines for making work gloves.
More than half a century later, it is one of the top global suppliers of advanced knitting machines, which create seamless and other clothing for brands from Prada and Giorgio Armani to Fast Retailing's Uniqlo. And it is not stopping at that.
"Our company's spirit is to create things the world has never seen," the younger Mr Shima says in an interview at Shima Seiki's headquarters in Wakayama, a small regional city near Osaka in western Japan.
While Japan is known for its giant manufacturers, such as Sony and Toshiba, it also has legions of smaller firms that are world leaders in the niche products they produce. In some cases, they are overlooked by analysts and foreign investors.
Not so for Shima Seiki, which counts BlackRock, the State of California and Norway's giant sovereign wealth fund among its shareholders.
The company's stock has more than tripled since February 2016, with gains really taking off after it signed a joint-venture agreement to produce "innovative" knit products for Fast Retailing, Asia's largest clothing maker, in October that year.
Headquartered in one of the country's least populated and fastest-ageing prefectures, which is known as a major grower of plums and mandarin oranges and for its tradition of whale hunting, Shima Seiki – and its inventor founder – are household names among the locals.
The older Shima created a type of sewing machine when he was just 16 and went on to develop a fully automated glove knitting machine during the postwar economic boom when there was big local demand for gloves for labourers.
"People said he was a genius inventor," Mitsuhiro says. Masahiro, now 80, took the chairman's role when Mitsuhiro became president in June.
But these days, the company is perhaps best-known in its industry for being the pioneer of whole-garment knitting machines, which allow apparel makers to produce entire pieces of clothing with no seams at all. Items that used to take hours or days can now be made in minutes on one machine, Shima Seiki has said.
The devices, which cost as much as 18m yen (£119,878) each, can produce everything from pleated skirts to low-neck sweaters and even running shoes. All this can be done from start to finish in as quickly as 30 minutes.
Fast Retailing said it sees the technology spreading in the clothing industry. Founder and owner Tadashi Yanai, Japan's richest person, said in an interview in March that speeding up the clothing-making process will be key to his company's success.
"The whole-garment technology by Shima Seiki enables us to create innovative and high-quality clothing in a new, efficient way that was not previously possible," Fast Retailing said in an emailed statement.
While the apparel industry will remain Shima Seiki's main focus, Mitsuhiro says the company also plans to use its knitting technology for car-parts, as carmakers seek lighter components to increase energy efficiency.
The machines would make the frames of the parts using textile fabrics, which would then be solidified by coating them with resin or other material, he said. He declined to give further details of the company's talks with potential partners.
"The industry has a wide supply chain," Mitsuhiro says. "Of the various industries switching out of steel parts, this is the easiest to enter."
Business news: In pictures

Show all 13
Profit Growth
Analysts expect Shima Seiki's profit to rise by more than 50 per cent to 11.4bn yen in the year ending March 2019, compared with 7.3bn yen two years earlier.
The company projects that annual sales will reach 20,000 machines from next fiscal year, compared with 15,000 forecast for this year, Mitsuhiro says.
But uncertainties lie ahead, even in the company's main business. While demand from China, a target market, is increasing, it is not a given that this will translate into actual orders, according to Tachibana Securities.
"Whether or not the whole garment business takes off will be key," says Yoshikazu Shimada, an analyst at the brokerage in Tokyo.
Still, one thing at least is clear: as Mitsuhiro takes over the knitting-machine maker that his father built into a $2bn (£1.5bn) company, he has no illusions about following in his footsteps as an inventor.
"I don't think I have such powers," he says. "So I want to change the company to one where young people's innovative thinking pushes us ahead."
Bloomberg
Join our new commenting forum
Join thought-provoking conversations, follow other Independent readers and see their replies