Libor scandal: Did Tom Hayes's punishment fit the crime?
The former trader was found guilty of fixing the Libor rate this week and sentenced to 14 years jail at Southwark Crown Court. Two Independent business writers give opposing views on whether the judge went too far
Ben Chu
,
Jim Armitage
Thursday 06 August 2015 07:33 Comments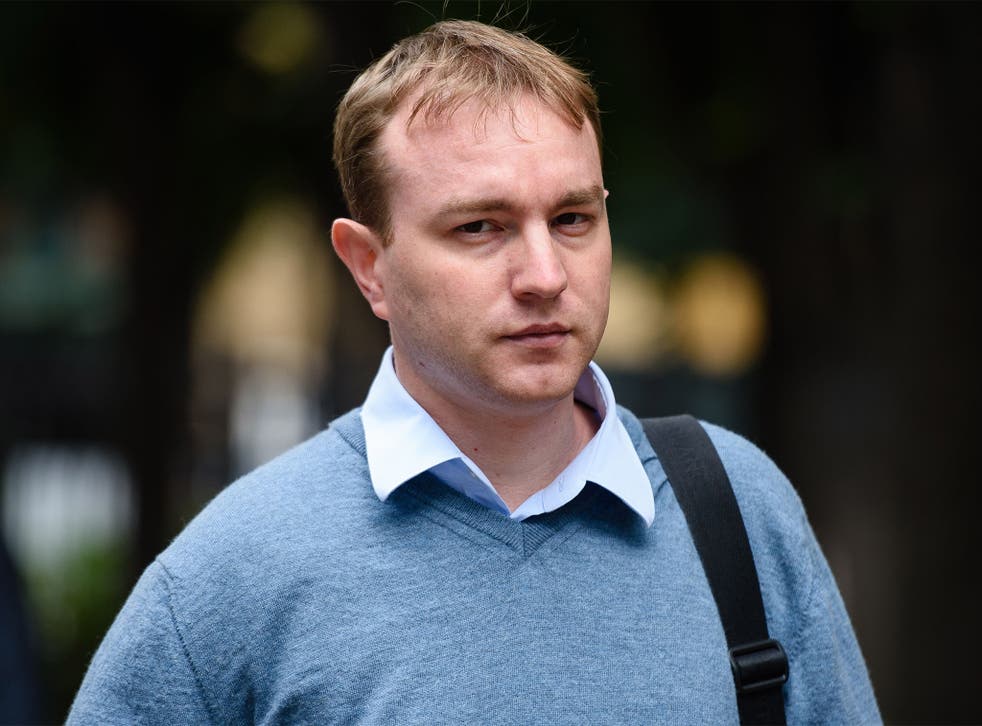 Yes! Traders need to know the severe repercussions
In Money Never Sleeps, Oliver Stone's underrated sequel to Wall Street, we learn that Gordon Gekko served 14 years in a maximum security American prison after being handed "one of the harshest sentences ever given to a white-collar criminal".
Well, life has imitated Hollywood with the 14-year sentence delivered to Libor manipulator Tom Hayes by Mr Justice Cooke at Southwark Crown Court on Monday. But does Mr Hayes deserve the Gekko treatment? Some in the City of London feel the sentence was over the top.
It's double the porridge time ladled out to the most notorious British rogue trader, Nick Leeson. And Leeson had destroyed a 233-year old bank. More recently UBS's Kweku Adoboli only got a sentence half as long for losing $2.3bn in unauthorised trades from his London office.
Who lost money from Tom Hayes' manipulation of Libor? Well that's being tested in the civil courts. Many business owners and mortgage holders whose financial products were linked to Libor suspect they got stiffed and are demanding compensation. But some borrowers will have unwittingly gained of course, finding the rate was manipulated in their favour at various times. Swings and roundabouts then?
This misses the point quite spectacularly. Like Gordon Gekko with his trading on insider information what Tom Hayes did was undermine the integrity of financial markets. Societies rely on a belief in the integrity of these markets which facilitate trade and investment. If we can't trust what happens in the capital markets we'll end up ultimately end up with less trade and less investment, to the detriment of our prosperity. Manipulating exchange rates is not a "victimless crime". We're all victims of it.
Yes, it's a stiff sentence. But we need a strong deterrent. The opportunities for manipulation of Libor regarding other interest rates are legion. "Not even Mother Teresa wouldn't manipulate Libor if she was setting it and trading it," Hayes told the Serious Fraud Office.
That's precisely why we need traders to be acutely aware of the severe repercussions that will befall them if they cross the line.
This is a practical matter of ensuring compliance with the law. The only alternative is to have a regulator peering over the shoulders of every single trader – around the clock and around the world. Regulators simply do not have the resources for that.
But shouldn't allowances be made for the fact that Hayes wasn't acting alone. That's, after all, the nature of conspiracies. Many other traders were at it, too. Did managers know, tacitly condoning it? Isn't Hayes being made into a scapegoat for an inher- ently lawless and amoral culture? Hayes himself described the broking market as the "Wild West".
That analogy doesn't really work though. In the old West cattle rustlers tended to find themselves swinging from trees, lynched by angry townsfolk. A 14-year jail sentence, by comparison, looks positively civilised.
Ben Chu
No! 14 years is only one year less than for murder
First things first. I am not, in any way, saying Tom Hayes doesn't deserve to spend a very long time in the Big House.
He was the greedy ringleader in a very dirty game of serious corruption, who, as the prosecution said, learned to cajole, beg and bribe other brokers into fixing Libor.
He was a serial offender, even corrupting his own younger stepbrother to get involved in his scam.
He changed his plea from guilty to innocent in a gamble that he could work his persuasive skills on a jury.
But 14 years? That's only one year shy of the mandatory minimum for murder.
To be less emotive about it, 14 years is 12 months more than the sentence doled out by the English courts to the hedge fund boss Magnus Peterson earlier this year after he duped pension funds, charities and other investors into handing over millions of pounds by lying about his Weavering group's investments.
Fourteen years is precisely the same sentence now being served in the US by Jeff Skilling, the former Enron CEO who committed one of the biggest frauds in corporate history. Skilling lied about hundreds of millions of dollars of losses at the company he turned from a safe and effective energy utility into a financial trading monster. Enron's subsequent collapse cost 20,000 employee's jobs and destroyed the pensions of many more.
Skilling was on a salary of $132m in his last year at the fraudulently propped-up company. Hayes got paid well for cooking the Libor number too – he earned £1.8m in one year from UBS. But his personal takings from his fraud were of a totally different order than those of Skilling.
On a human level, the likes of Peterson and Skilling were deliberately cooking the books of the companies they ran to the huge and direct cost of investors and staff. They knew precisely who their victims were – in Skilling's case working with them in the office every day – but carried on their crimes anyway.
Hayes' manipulation of Libor had no clear, identifiable human victim. Some days he moved Libor up a fraction of a per cent, some days down, depending on where the bank's trading position was at the time. It's possible that just as many people whose transactions were based on Libor made money as lost it. The main victim in his actions was the trustworthiness of his bank, UBS and the financial markets.
Yes, this is bad, but surely it makes him more comparable to the rogue financial traders like his former colleague Kweku Adoboli, Nick Leeson and Jerome Kerviel, who were given between three and seven years by the justice systems of the UK, Singapore and France.
An example needed to be made of Hayes, as the leader of his rotten crew. A message needed to be sent to the public and the City. But the stiffness of his sentence muddies the effect of that message. Far from feeling that justice has been done, we end up feeling sorry for the scumbag.
Jim Armitage
Register for free to continue reading
Registration is a free and easy way to support our truly independent journalism
By registering, you will also enjoy limited access to Premium articles, exclusive newsletters, commenting, and virtual events with our leading journalists
Already have an account? sign in
Join our new commenting forum
Join thought-provoking conversations, follow other Independent readers and see their replies