Mining: The darker side of the London market
The Bumi drama highlights how many in the City want to shine more light on foreign firms gaining from a London listing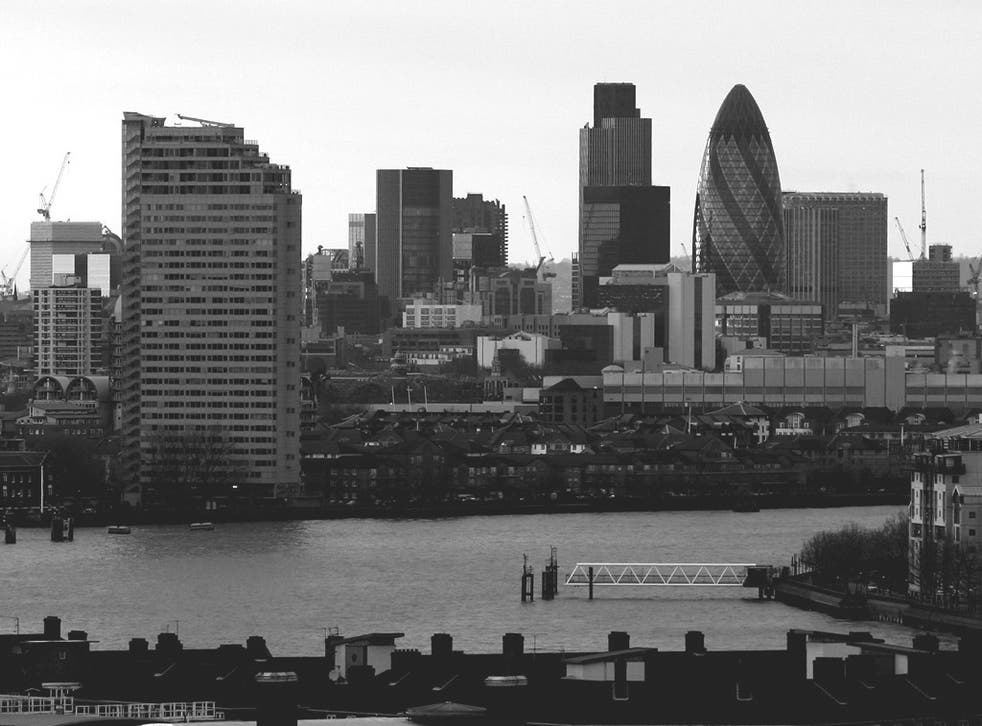 Ken Olisa, the high-flying businessman who famously described the London-listed, Kazakh-based, miner ENRC as being "more Soviet than City", feels like he has had a bit of a flashback this week.
A former senior independent board director of ENRC, Mr Olisa was unceremoniously ousted in June last year, along with the former boss of GlaxoSmithKline, Sir Richard Sykes, as the pair sought to bring greater transparency to the company's corporate governance.
On Monday, history more or less repeated itself, as financier Nat Rothschild dramatically quit the board of Bumi, the London-listed Indonesia-focused coal miner he set up in 2010.
"It's déjà vu, all over again. The same story as with ENRC," Mr Olisa told The Independent. "In both cases, we have a case of a private company with a public listing, with large founder shareholders trying to run the business as their own. That doesn't work on the London Stock Exchange."
Mr Olisa's comments are the latest in a series of criticisms about foreign companies listing in London. Earlier this year, the former director-general of the CBI, Sir Richard Lambert, remarked: "It never occurred to those of us who helped to launch the FTSE 100 index 27 years ago that one day it would be providing a cloak of respectability for companies to challenge the canons of corporate governance."
Mr Rothschild confirmed himself as the boldest critic of the lot this week. In an extraordinary move on Monday, he abruptly quit the board of Bumi, accusing his chairman of being "complicit" in the "oppression" of some shareholders. His decision was in response to a recent offer from the Bakrie Brothers, a powerful Indonesian family with a 24 per cent stake in Bumi, to buy all of the ailing group's assets in a deal worth about $1.2bn.
His move is all the more dramatic because it was Mr Rothschild who set up the business back in 2010 as a cash shell, before reversing into it Indonesian coal assets owned by the Bakrie Brothers, a powerful Indonesian family.
However, despite the veneer of respectability the Bakries hoped to achieve through the deal, their alleged behaviour has called its reputation into question, after Bumi launched an investigation last month into PT Bumi Resources, the Indonesian coal miner controlled by the Bakrie Brothers, over possible financial irregularities. Bumi owns a 29 per cent stake in Bumi Resources as a result of its deal with the Bakries.
In his resignation letter, Mr Rothschild told Bumi's chairman Samin Tan, a major shareholder and the group's chairman, that it would be a "disgrace to proceed with, or even entertain, the proposal" adding rather ominously, "given the scale of the alleged irregularities, as well as other facts not yet in the public domain". Mr Rothschild, a 12 per cent shareholder, believes that he can better fight to give minority investors a better deal away from Bumi's board. A Bakrie spokesman said his allegations were "unfair, unreasonable and ridiculous".
Although Bumi is the most high-profile London-listed company to have run into corporate governance trouble recently, it is by no means alone. ENRC is 45 per cent-owned by its three billionaire founders, with the Kazahkstan government holding a further 12 per cent.
Clouding the issue further, Kazakhmys, the London-listed Kazakhstan-based copper miner, is ENRC's largest shareholder with a 26 per cent stake.
Vedanta Resources, the London-listed, India-focused mining group, has also attracted criticism over its corporate governance. Ahead of Vedanta's annual shareholders meeting in August, the shareholder advisory group PIRC criticised, among other things, "the failure of the company to recognise and address weaknesses in health and safety controls".
The AGM saw representatives of institutions such as Aviva and Standard Life – both holding millions of shares – standing up to question company policies including its commitment to sustainability and the appointment of a new non-executive director, Geoffrey Green, who they said had no relevant experience. Vedanta defended the appointment on account of Mr Green's financial expertise.
Yesterday, ministers came under further pressure to clamp down on suspect corporate behaviour as the London Mining Network, an alliance of development, environmental and other pressure groups, challenged the Government to explain why last week it blocked an amendment to the new Financial Services Bill that would have placed responsibility on UK regulators to "foster ethical corporate behaviour".
The amendment to the Financial Services Bill, which is presently being scrutinised in the House of Lords and is designed to reform financial regulation, was tabled by Lord Wilf Stevenson – only to be withdrawn last Monday at the request of the Treasury minister Lord Sassoon.
Amendment 165DA – as it was known – was removed after Lord Sassoon made clear that the Government does not see vigilance over corporate ethics to be part of the new financial authorities' remit.
Exactly where responsibility for corporate governance does – or should – fall remains a matter for debate, but clearly much needs to be done to restore Britain's threadbare corporate cloak.
Earlier this month, the Financial Services Authority set out plans to tighten rules that allow exemptions for takeovers where a company gets a London listing through the back door by merging with a listed group. The FSA will also look to prevent shareholders with more than 30 per cent of equity from running the company like it is their own "personal fiefdom". Furthermore, the FSA added that it would insist on a majority of independent directors on the board of a company with a controlling shareholder. These rules are definitely a step in the right direction, but it will be a long process.
Register for free to continue reading
Registration is a free and easy way to support our truly independent journalism
By registering, you will also enjoy limited access to Premium articles, exclusive newsletters, commenting, and virtual events with our leading journalists
Already have an account? sign in
Register for free to continue reading
Registration is a free and easy way to support our truly independent journalism
By registering, you will also enjoy limited access to Premium articles, exclusive newsletters, commenting, and virtual events with our leading journalists
Already have an account? sign in
Join our new commenting forum
Join thought-provoking conversations, follow other Independent readers and see their replies