North-South house price divide: turning into a chasm?
With the cost of homes in London soaring as rich overseas buyers 'colonise' the capital, some of the hidden effects are revealed
Julian Knight
Wednesday 20 November 2013 01:00 Comments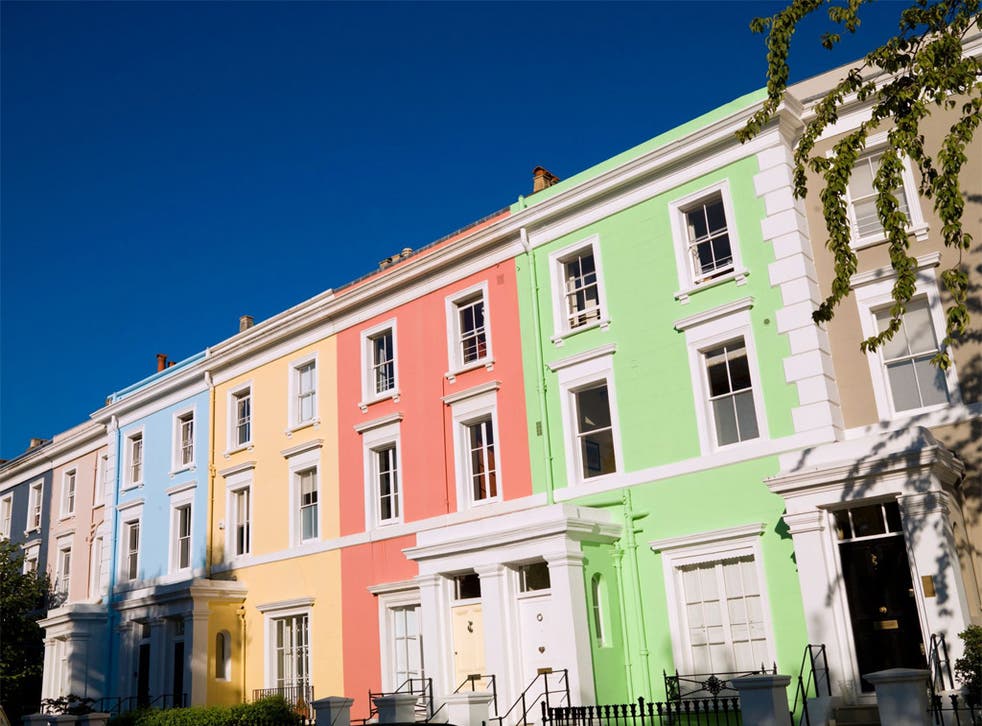 The North-South property divide has seemingly been in place forever and a day. The gap varies over time – closing a little as the northern metropolitan cities play catch up and then widening again as the South emerges first from one of the UK's periodic recessions.
But is something very different going on this time around? Are house prices in London and parts of the South-east racing so far ahead that the North-South divide circa 2013 is about to turn into a permanent and economically damaging chasm?
On all the measures that count what is going on in the London market is completely without precedent. Last month property watchers in the capital gave a collective whistle when Rightmove announced that asking prices in Hammersmith and Fulham, hardly a bargain basement local, increased by 10 per cent in just four weeks. Annual double-digit property price inflation within the M25, and increasingly outside it, is becoming the expected and all this is happening off the back of an economy which is stumbling out of recession, rather than a boom. This has happened before of course, in the late 1980s and from the early 2000s most notably, but only when the economy has been growing above trend.
Henry Pryor, a former estate agent and now noted property market commentator, says the key factor is the plethora of cash buyers: "I have calculated that in the first half of this year 54 per cent of property purchasers in London were cash buyers. This means there is no chance for first-time buyers and anyone who has to sell their home before buying another – the normal way we do things in this country – might as well stay at home, they can forget it." Foreign buyers are behind this. Peter Mackie, a senior partner at the independent buying agents Property Vision, sums it up: "An ever-increasing variety of nationalities viewing London as their home for business and educational reasons appear to replace those domestic owners who are bowing out."
In effect, that is an elegant way of saying that in ever larger areas of the capital Britons are cashing in by selling to foreign buyers, and this in turn is pushing up prices in the areas they are moving to. The capital of the country that gave you the empire that the sun never set on is being colonised by wealthy elites from overseas.
For the first time there is almost a complete divorce between house prices and the "real"' economy. It is the cash flowing in from overseas that counts.But as Mr Pryor observes, the UK property market is "a patchwork quilt, you can see huge variety in market conditions from one parish to the next." London and increasingly the capital's overspill areas are not the UK property market: "Of the 840,000 homes currently on the market fewer than 200,000 will be sold by Christmas – 640,000 will still be up for sale, a third of homes have had their house prices reduced more than once," he says.
In much of Wales and Northern Ireland the market is still deeply depressed. Some parts of Scotland and the big northern metropolitan centres are seeing transactions up – still barely half 2007 levels – and some limited price rises. Nicholas Ayre, the managing director of homebuying agency Home Fusion, says: "We are starting to see house price growth in other parts of the country. This will balance things out a bit but it will never be anything like the growth in the capital. Demand for property is much greater there." But others are less sanguine about the price chasm and its economic effects, suggesting a potential brain drain from the capital.
"We could see increasing numbers of highly skilled people leaving London because they can no longer afford to live here and this will surely have an impact, particularly in the public sector," says James Hyman, the head of residential agency at Cluttons. Whereas Mr Pryor points out the property market in the North and West, while moribund in the main, at least reflects economic reality. "There are still property chains in these areas which you aren't seeing in parts of the capital because of the huge number of cash buyers.
"People can move around for work and don't face the stark reality of once selling having to move completely out of the area they live in." So the North-South divide story circa 2013 is very different – and although the South is cashing in, it may also be losing out.
Register for free to continue reading
Registration is a free and easy way to support our truly independent journalism
By registering, you will also enjoy limited access to Premium articles, exclusive newsletters, commenting, and virtual events with our leading journalists
Already have an account? sign in
Join our new commenting forum
Join thought-provoking conversations, follow other Independent readers and see their replies