Nowhere to hide: Soca wields new powers in attempt to freeze assets of jailed Israeli tycoon Israel Perry
A bitter dispute between an Israeli tycoon and the UK's Soca highlights the difficulty of freezing the proceeds of crime across global jurisdictions
Mark Hollingsworth
Monday 02 September 2013 21:10 Comments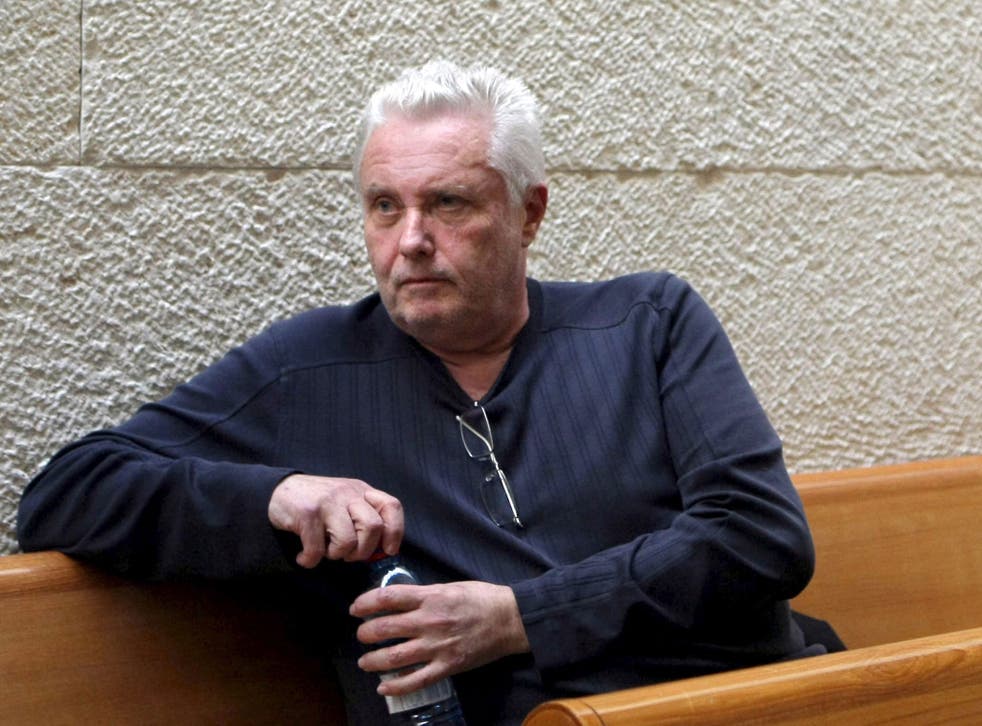 Expanded police powers to freeze the worldwide assets of oligarchs and the super-rich are being used for the first time in a bitter dispute between a jailed Israeli tycoon and the United Kingdom's Serious Organised Crime Agency (Soca).
For the past four years Israel Perry, an Israeli businessman who has been convicted of pensions fraud, has been locked in an acrimonious struggle over Soca's determination to confiscate his London properties, assets and global investments.
Last year the Supreme Court ruled that it was illegal for Soca to seize his possessions outside the UK. The court declared that the agency had over-reached its authority and could only freeze his UK assets, which include two £10m houses in Mayfair, London, and substantial commercial office-blocks on Cornhill and Leadenhall Street in the City.
Soca's response was to persuade the Government to introduce an amendment to the Crime and Courts Act. The amendment, which came into force this summer, enables officers to apply to freeze the worldwide assets of businessmen whom they are investigating – not just their UK holdings – but only if there are assets in the UK. Soca has now applied to the High Court again to freeze Perry's worldwide assets.
The new regulations could have serious implications for the international super-rich who have moved to London and invested their wealth in the UK, and then get into trouble with the law. It means that Soca can freeze the worldwide assets of, say, a Russian oligarch or a Middle Eastern plutocrat if they have some connection to the UK.
In documents seen by The Independent, Soca officials say that they are freezing Perry's assets because they derive from the theft for which the businessman was convicted in Israel. Soca officials claim that he was found guilty of fraud offences.
But lawyers for Perry told this newspaper that their client was framed and evidence was fabricated against him. They also deny that there were any proceeds from the theft. The Supreme Court of Israel ruled that what was stolen was the difference between what clients paid for insurance and a market premium for insuring their lives.
One of the expert witnesses argued that none of the clients paid more for insurance than would have been charged by an independent insurance company. While this relates to the Israeli case, it has implications for the UK proceedings. "If there are no proceeds of crime, then what can Soca possibly recover?" argued a source close to Perry. "We also believe that Soca officers are motivated by performance-related bonuses based on the value of their recovery of assets."
Soca's official accounts state that the agency "participates in the incentivisation scheme whereby Soca and referring law enforcement agencies receive a portion of the remittances, treated as income, as an incentive to build their asset recovery capacity... The percentage of incentivisation is set up by the Home Office, currently 50 per cent."
But this was dismissed by a Soca spokesperson who said: "This is inaccurate. Soca officers do not receive bonuses based on the value of recovered assets."
Perry is currently suffering from colon cancer and is being treated in Israel. But he has agreed to be cross-examined and on 8 October Soca barristers and officials will interview the controversial businessman in Israel.
Lawyers for Perry in the UK told The Independent: "Soca's claim appears to rely heavily on the Israeli district court decision. I have real doubts that an English court, when looking at the same facts, will uphold those conclusions.
"The UK court will be invited to calculate the actual amount by which any sums were overcharged by Mr Perry. There is strong independent evidence that there was no overcharging. The UK court will be surprised that the Israeli court has never examined that point, although I understand that the Israeli court has now been asked to do so in a petition for a re-trial."
Last week a group of five Soca officials and lawyers spent four days in Israel as part of their investigation. A spokesperson for Soca – whose chairman, Sir Ian Andrews, resigned recently in an unrelated conflict of interest – declined to comment on individual cases, but said: "Soca determines the best legal approach on a case-by-case basis. It will be for the country receiving a request [to recover assets] to decide whether or not to accept the request.
"Criminals will always attempt to exploit international borders. International collaboration is vital for the denial of profits to criminals, and to protect the UK."
Mark Hollingsworth is the author of "Londongrad".
Register for free to continue reading
Registration is a free and easy way to support our truly independent journalism
By registering, you will also enjoy limited access to Premium articles, exclusive newsletters, commenting, and virtual events with our leading journalists
Already have an account? sign in
Join our new commenting forum
Join thought-provoking conversations, follow other Independent readers and see their replies