Olympus is finally in the dock in a British court
But almost two years after whistle-blower Michael Woodford told the SFO that something was seriously wrong, the big question is why has it taken so long?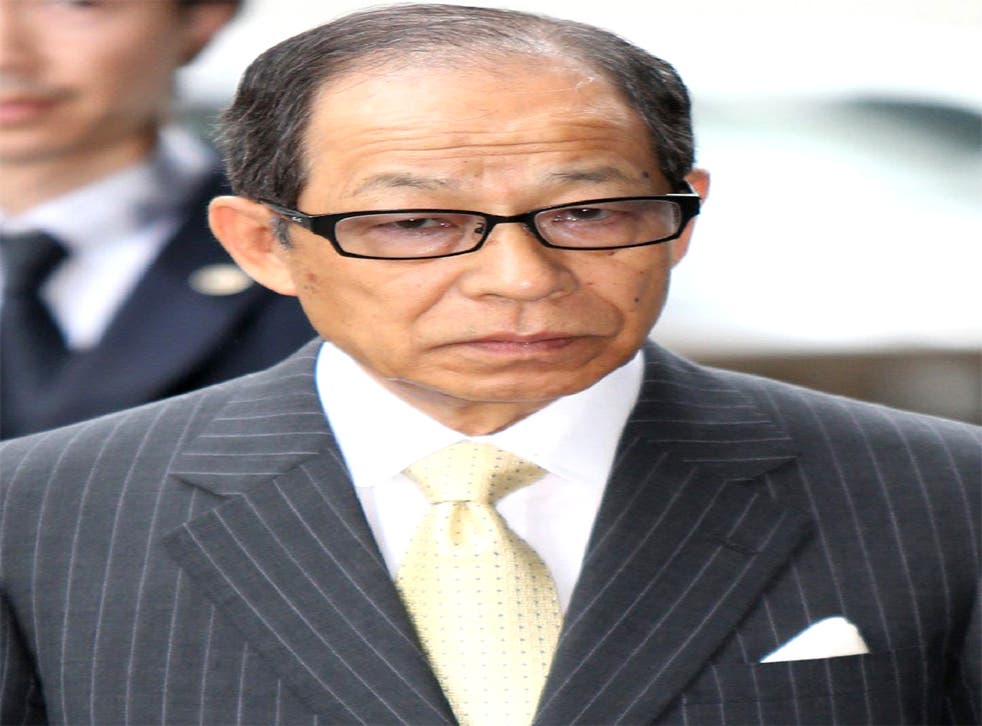 As strong prosecution cases go, it's hard to imagine a better example than Olympus. Yesterday, the Serious Fraud Office finally said it would be prosecuting the Japanese cameras and medical equipment giant over the UK elements of one of the biggest frauds of modern corporate history.
Olympus long ago 'fessed up to its misdemeanours to Tokyo authorities, paid its fines and – in July – three executives were sentenced. Admittedly, the sentences, all suspended, were ludicrously light given the grievousness of the offences, but Japanese justice had at least trodden its course.
For most observers, the only question last night was why has it taken the SFO so long to launch a prosecution here?
Perhaps we should recap. Michael Woodford, the lanky Liverpudlian chief executive, uncovered a huge fraud within weeks of his arrival in the top job in the spring of 2011. The first gaijin, or foreigner, to have worked their way up to the top of a Japanese company, he was alerted to the fact something was seriously wrong by an article in Facta, a financial magazine.
The report pointed out the peculiarities of several takeovers Olympus had done. One was for a microwave cookery container maker, another a mail order cosmetics firm – hardly core operations for a major opticals business. The biggest, and fishiest, was the takeover of British medical equipment maker Gyrus. Olympus paid $2bn (£1.3bn) for the firm in 2008. The price was a huge multiple of its $20m pre-tax profit. But worse was the $687m fee Olympus paid for takeover advice – it was the biggest M&A advice bill in corporate history.
To put it into perspective, Verizon is likely to pay its advisers $110m for this week's takeover of Vodafone's stake. And that deal was valued at $130bn.
Mr Woodford, who had just returned from a global tour of investors, plugging Olympus's excellent prospects, knew instantly he had to confront the board. But, rather than investigate the magazine's allegations, the directors refused point blank to respond to his questions. Instead they fired him.
The haste and nature of his brutal boardroom sacking (he was ordered to hand over his mobile phones, get a bus to the airport and leave Japan) gave further credence to suggestions in Facta that organised criminals might be involved in the affair. Mr Woodford realised publicity was his best means of defence. He met a financial journalist he knew in a park, handed over his evidence, and headed for the airport.
Pretty much the first thing he did when he got to London was tell the Serious Fraud Office all he knew about the dodgy UK takeover. It has since emerged that the giant Gyrus fee was funnelled off to a Cayman Islands trust. After first denying doing anything wrong, Olympus in Japan admitted the payment was a fraud aimed at covering up investment losses it had run up for more than a decade.
Mr Woodford's first visit to the SFO was in October 2011. So why, despite all the company's subsequent admissions, is the case only hitting the UK courts nearly two years later?
An SFO spokeswoman said it was due to the complex nature of the investigation. A corporate lawyer puts it more succinctly: "They are terrified of losing and only want to back cases that are sure-fire winners. They still haven't lived down the failed Maxwell brothers case and do not want to take risks."
Clive Zietman of Stewarts Law is slightly more sympathetic: "These kinds of delays are a by-product of the SFO's lack of resources." He points out that fraud is at an all-time high but the Government is cutting the SFO's budget. In 2008-9, it received £52.8m; next year, it will get just £31m.
Others in the legal profession say new SFO director David Green is particularly sensitive about thorough preparation of cases since the botched-up investigation into the Tchenguiz brothers led by his predecessor Richard Alderman. The Tchenguizes are now suing the SFO for a reported £300m.
However, when Mr Green took office last April, he pledged to make more prosecutions of companies, rather than seek the kind of compromise deals that Mr Alderman seemed to favour. That has put him under intense pressure, and although he has overseen the launch of prosecutions of two Libor traders, Olympus is still the first major company to be prosecuted since his arrival in April 2012.
The risk-averse SFO will be hoping for a guilty plea.
Register for free to continue reading
Registration is a free and easy way to support our truly independent journalism
By registering, you will also enjoy limited access to Premium articles, exclusive newsletters, commenting, and virtual events with our leading journalists
Already have an account? sign in
Register for free to continue reading
Registration is a free and easy way to support our truly independent journalism
By registering, you will also enjoy limited access to Premium articles, exclusive newsletters, commenting, and virtual events with our leading journalists
Already have an account? sign in
Join our new commenting forum
Join thought-provoking conversations, follow other Independent readers and see their replies