Online dating: So is true love what you get from the net?
The online dating agencies are fighting it out for business as more and more Britons turn to a new way of looking for love. Alex Lawson reports on how money can be made out of romance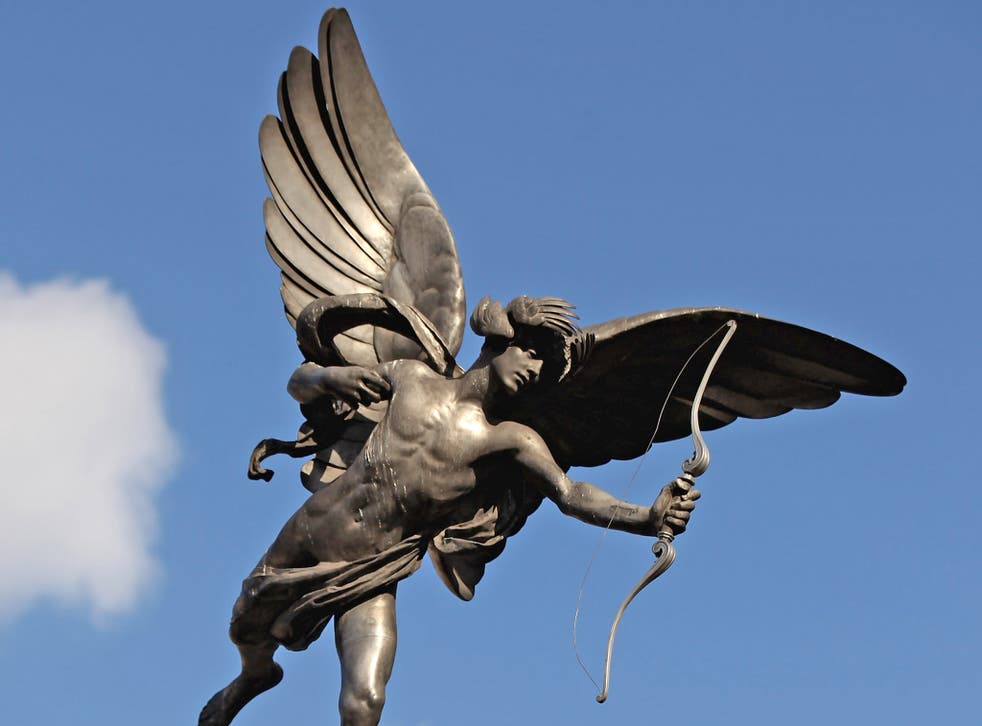 The dating website Cupid broke up with its former lover – healthy profits – yesterday as it fell into the red after a 2013 full of heartbreak.
An amicable break-up with former chief executive Bill Dobbie in December had been preceded by an arduous independent review by KPMG. The study last summer by the accountant found no irregularities and cleared Cupid of accusations that it had created fake user profiles to lure new customers.
After posting a £2.8m adjusted loss, down from a £4.2m profit the prior year, the new chief executive, Phil Gripton, vowed to get the business back on track. But is the public's love affair with online dating altering altogether? Almost two decades since its inception, meeting via the internet is now a commonplace, shame-free route to romance but users' habits are changing quickly.
Research from Mintel shows that 28 per cent of Britons have looked for love on free dating websites in 2014 – drawing level with meeting through friends for the first time – and 12 per cent on paid-for sites. But Cupid, along with rivals including Match.com, eHarmony, Plenty of Fish and MySingleFriend, are facing intense competition from agile smaller pretenders.
A raft of sites aimed at office workers have sprung up, all pinstripe suits and messages about being time-poor. Niches based on religion and cultural interests have been joined by those offering a "slap and tickle" specialism in the post-Fifty Shades of Grey era. Meanwhile, despite a plateau in divorce rates due to economic worries, older users who feel younger at heart are grabbing their iPads.
Mintel's senior trends consultant, Richard Cope, says: "There is definite potential for any site which is niche, whether it's for Muslim, Jewish, younger or older people. You have to be careful to be subtle when targeting the older generation – they are the baby-booming kids of rock'n'roll who are still sexually active and find life insurance-style ads about companionship with pipes and slippers condescending."
Anyone with the misfortune to see the batch of Lord Sugar's apprentices who attempted to market dating for the over-60s under the moniker "Friendship & Flowers" on BBC 1 last year will attest to this point.
So how do you make money from online dating? Subscriptions for sites with large and diverse memberships remain dominant. Cupid reported that last year user payments surpassed advertising revenue for the first time.
Traditional media brands have also found that paying customers can boost the balance sheet. The Guardian's online Soulmates section boasts 350,000 users. The trade title Farmers Weekly brought a new lease of life to its business model as it raised eyebrows beneath the flat caps through its Muddy Matches service. As with all e-commerce, the growth of first laptops and then mobile devices has disrupted the status quo. Google data shows that searches for "'online dating"' peaked in February 2007 as users move towards smartphone apps and social media to find love.
The dating blogger Victoria Thompson met her boyfriend through Twitter and believes it offers an ideal platform to flirt: "Twitter is almost nothing to do with what you look like, more about your personality, opinion and interests. Everybody can sound good in 140 characters."
With questions still looming large about Twitter's business model following last year's IPO, embracing its position in the dating market might prove enticing.
Its arch-rival, Facebook, is playing a bigger role in the dating market through its link-up with Tinder. The casual dating sensation, which went mainstream in the UK last year after sweeping the US, allows Facebook users in the local area to rate others' photos. It has proved a nifty app for the time-pressed who want to flick through photos with friends peering over their shoulder at a smartphone.
"It's like a game and Tinder themselves talk about 'playing' it," says Ms Thompson. "Tinder is almost exclusively about your appearance apart from a short bio. Even on the bio people tend to link to their Instagram accounts, rather than Twitter, which suggests it's all about the image."
Mr Cope adds: "We're being reared on the notion of our own individuality and the belief that we need tools and filters to find other like-minded individuals, rather than put our faith in adages like 'opposites attract'."
The world's largest dating site, Match, made its play in the app space last year with a partnership with Snap Interactive, owner of the social dating application AYI, which has been downloaded to 70 million Facebook users' accounts.
For Cupid, Mr Gripton has turned the company's sights on to three main areas: developing existing sites such as the cheeky 999-loving uniformdating.com, expanding internationally, and monetising valuable research on users' habits to sell to advertisers.
The worth of data is also not lost on Match. "The core offering of a dating site is so powerful," the chief executive, Sam Yagan, said. "We are what stands between you and this person you really want to meet. It's one of the most effective paywalls there is."
Customers may yet fall out of love with online dating sites which demand they sift through a mountain of profiles and messages. But businesses smart about monetising mobile use may just win the public's heart.
Register for free to continue reading
Registration is a free and easy way to support our truly independent journalism
By registering, you will also enjoy limited access to Premium articles, exclusive newsletters, commenting, and virtual events with our leading journalists
Already have an account? sign in
Register for free to continue reading
Registration is a free and easy way to support our truly independent journalism
By registering, you will also enjoy limited access to Premium articles, exclusive newsletters, commenting, and virtual events with our leading journalists
Already have an account? sign in
Join our new commenting forum
Join thought-provoking conversations, follow other Independent readers and see their replies