Piping hot: How Putin won China gas deal
Exclusive: China signing a landmark gas deal with Russia was a coup for Putin. As he expands ties with Asia, we look at the Kazakh oligarch behind the deal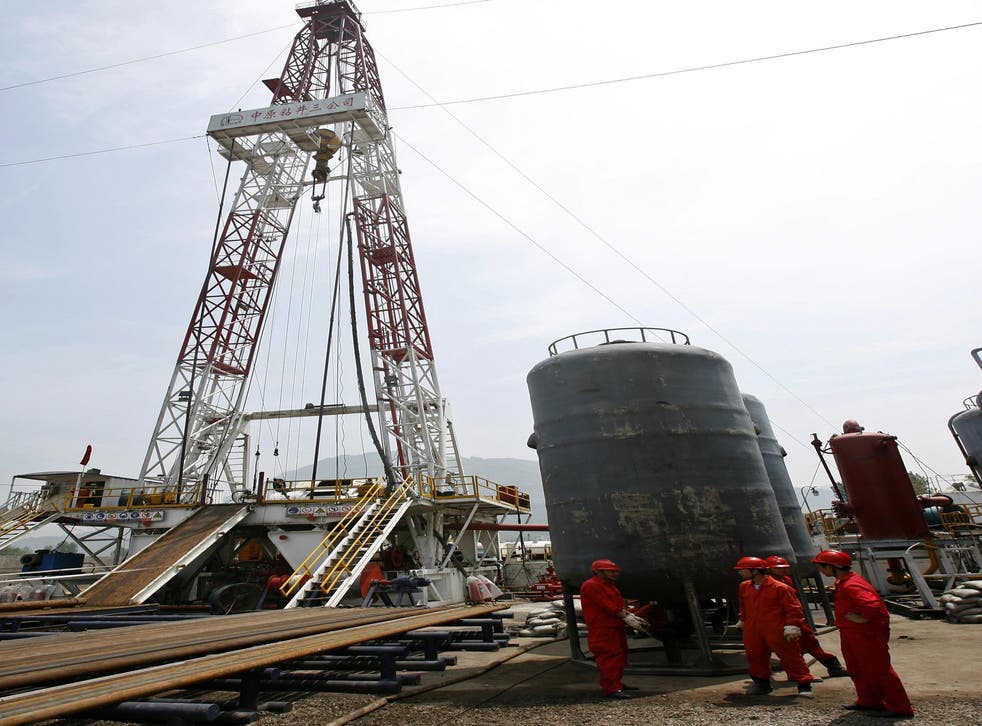 * This article is the subject of a complaint. Please see statement below the article
The billionaire Kazakh oligarch who bought Prince Andrew's house played a decisive behind-the-scenes role in facilitating the historic $400bn (£250bn) gas deal between Russia's Gazprom and the Chinese government, The Independent can reveal.
The oligarch, Timur Kulibayev, a director of Gazprom, was brought in by the company's deputy chairman, Alexei Miller, to revive negotiations which had broken down when the Chinese refused to pay the prices proposed by the Russian energy giant.
While Mr Miller, President Vladimir Putin and the Chinese President Xi Jinping stepped into the limelight to take the credit for the biggest contract in the history of the gas sector in Russia, it was secretive Kazakh billionaire Mr Kulibayev who unlocked a decade of often frustrating negotiations between the two superpowers.
The only non-Russian on the Gazprom board, Mr Kulibayev is paid $616,000 (£385,000) a year. He is a son-in-law of the Kazakhstan President Nursultan Nazarbayev, whose nation provides a strategic and geographical bridge between Russia and China. He joined Gazprom primarily because of his Chinese contacts, based on a series of controversial business deals with its state oil company.
Mr Kulibayev was appointed at a time when negotiations between Gazprom and China had almost reached a stalemate. In 2009, Gazprom and the Chinese state oil company, China National Petroleum Corporation (CNPC), signed a memorandum of agreement for supplying natural gas from Russia to China. But this deal was never implemented, mainly because the Chinese demanded lower prices.
However, after Mr Kulibayev joined the Gazprom board in 2011 the Chinese became more flexible and accommodating and negotiations were then fast-tracked, according to a source close to Gazprom. "The talks with CNPC intensified", the source told The Independent.
Mr Kulibayev is best known for buying Sunninghill Park, Prince Andrew's former marital home with his ex-wife, the Duchess of York. Using an offshore company, he paid £15.6m in 2007 for the mansion, £6.6m over the asking price, only to leave it abandoned and derelict ever since.
But earlier this year, the oligarch's lawyers filed plans to demolish the Berkshire property, a wedding gift from the Queen to her son, and to construct a new modern family home on the site.
Mr Kulibayev is married to Dinara Nazarbayev, daughter of the Kazakh president, but also had a relationship with Goga Ashkenazi, the statuesque socialite and friend of Prince Andrew. This has not stopped the oligarch from being the favourite to succeed 73-year-old President Nazarbayev in Kazakhstan, which is rich in natural resources and a major trading partner of China and Russia.
Today, Mr Kulibayev remains a major player in the oil industry in Kazakhstan and has accumulated an estimated fortune of £7bn, analysts told The Independent. A former head of its sovereign wealth fund Samruk-Kazyna, he had previously been involved in several profitable deals with Gazprom. In a joint venture with his wife, Mr Kulibayev also owns Almex, a Kazakh-based investment company which controls the country's second largest bank, Haylyk.
Also in his portfolio are a Singapore-based investment company with stakes in Kazakh oil and gas, a gold mine and a fleet of private jets; and with his Indian business partner Arvind Tiku, he runs KazstroyService, an engineering firm with annual revenues of $1.5bn (£930m).
Mr Timur Kulibaev
This article originally referred to allegations suggesting that Mr Kulibaev, a Kazakhstan businessman, was (1) a member of an organised criminal gang; (2) involved in theft of state property on a large scale and abuse of power; (3) money-laundering; and (4) accepting a US$100m bribe made by Chinese state companies.
As a result of the allegations both the Kazakh and Swiss authorities investigated the claims and found there to be no evidence of any wrong-doing. We apologise for not making this clear.
With regard to the gas deal between China and the Russian gas provider, Gazprom, Mr Kulibaev has pointed out to us that, whilst he fulfilled his duties as a Gazprom Board member, he played no special role in successfully concluding the deal.
Register for free to continue reading
Registration is a free and easy way to support our truly independent journalism
By registering, you will also enjoy limited access to Premium articles, exclusive newsletters, commenting, and virtual events with our leading journalists
Already have an account? sign in