Primark: Prospering despite a tragedy
Shoppers haven't lost their taste for for the company's clothes, even after a factory producing them collapsed and killed 1.127 people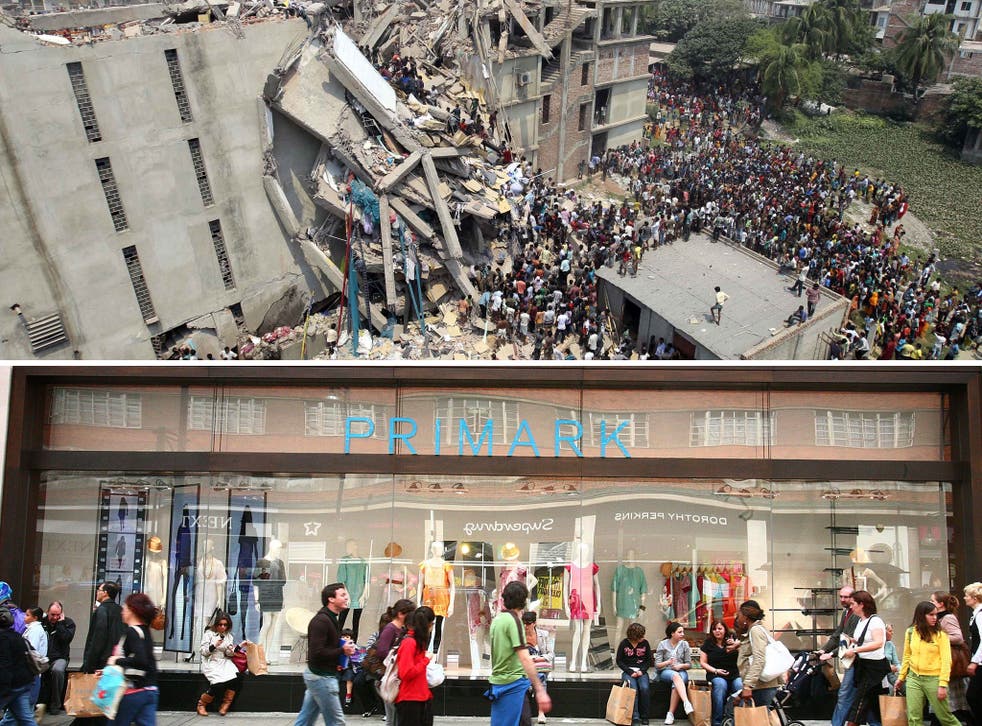 The Bangladesh factory tragedy involving Primark suppliers left more than 1,000 people dead and saw protesters campaign outside the budget fashion chain's Marble Arch flagship store.
But that didn't dampen shoppers' appetite for its clothes. Just weeks after the eight-storey, Rana Plaza factory near the capital, Dhaka, collapsed, killing 1,127, the owner of Primark, whose suppliers were located on the collapsed building's second floor, said that sales shot up 22 per cent in the two months to 22 June.
Associated British Foods (ABF) said it had been "deeply saddened" by the tragedy.
"We have already paid short-term financial compensation to more than 3,300 workers in the building, irrespective of their employer," it said. "Primark has committed to long-term compensation for victims who worked for its supplier, and their dependants."
Primark can afford to do so as predictions of the "end of cheap fashion" as consumers turned their back on sweat-shop garments clearly failed to materialise.
John Bason, ABF finance director, said: "People have recognised that Bangladesh was a very real tragedy and that Primark has been a leader in its approach to that disaster and in terms of ethical sourcing."
The retailer claims it was the first to acknowledge that its suppliers were housed in the Rana Plaza complex, and "the first UK brand to sign up to the accord on building and fire safety".
Critics argue it shouldn't have taken a tragedy for that to happen.
But the City has never had a big focus on ethics, and rated the company's figures.
"Resilient – like an old car," said Martin Deboo at Investec. "The quarter had cold-starting problems, as we expected. However, sales have subsequently rebounded."
Analysts at ABF's house broker, Panmure Gordon, upped their recommendation on the conglomerate's shares from hold to buy thanks to the "particularly impressive" prospective new store openings at Primark.
They also reckon its figures are "comfortably ahead of key peers".
Primark's success in flogging cheap jeans and jumpers stands in stark contrast to the struggles of Marks & Spencer. The high street icon this week admitted that its like-for-like clothing sales had fallen for the eighth-consecutive quarter.
Meanwhile, analysts reckon Primark sales will hit £4.1bn this year. Not bad for a chain that started in Dublin in June 1969.
Within a year, Penneys, as it's known in Ireland, added four more stores, and moved into the UK, as Primark, in 1974 with stores in Derby and Bristol.
Now it has 199 branches in the UK and Ireland and another 60-odd in Spain, the Netherlands, Portugal, Germany, Austria and Belgium.
Next on the agenda is France, as Primark takes a tilt at one of the fashion capitals of Europe, where it is opening a flagship store close to the Cote d'Azur.
Mr Bason said he wasn't worried whether French shoppers would warm to the budget label.
"French consumers are no different from those elsewhere in Europe," he said.
"Initially the clothes will be broadly the same as we're selling elsewhere in Europe, but we'll have a very keen eye for what French shoppers want and will bring it to them at the best prices on the high street."
Meanwhile, Primark is hoping the weather across Europe stays sunny.
Mr Bason said the warm spell had been the biggest reason for soaring sales at Primark, which sells £4 leopard-skin bikinis.
Other pieces popular with its customers during the period, Primark said, were bikinis in general, graphic T-shirts, cropped T-shirts and summer dresses. Many of them undoubtedly made in Bangladeshi factories.
Bangladesh pledge: Retailers act
Roughly 100 retailers and brands have now made pledges this week to improve conditions at factories in Bangladesh, but a split has emerged between Europe and North America.
Two separate agreements have been drawn up, the largest of which involves a number of trade unions and more than 80 brands and retailers, the majority of whom are European.
Primark, H&M and Next have all signed up, as have Debenhams, Marks & Spencer, N Brown and John Lewis. Supermarkets Tesco and Sainsbury's are also on board, along with Zara-owner Inditex, Mothercare and New Look.
The agreement will result in co-ordinated inspections of factories across Bangladesh, and requires a pledge that funds will be available for renovations and other safety measures – shoppers wanting to find out who else is on board can go to the IndustriALL union's website, www.industriall-union.org.
A rival agreement has been struck between 17 North American retailers, including Gap and US grocery giant Wal-Mart, who are committing $42m (£28m) to worker safety in Bangladesh. Yet – unlike the larger accord – it is not legally binding and has been criticised for not going far enough, with IndustriALL's general secretary, Jyrki Raina, calling it "a pale imitation in terms of commitment and transparency".
Toby Green
Register for free to continue reading
Registration is a free and easy way to support our truly independent journalism
By registering, you will also enjoy limited access to Premium articles, exclusive newsletters, commenting, and virtual events with our leading journalists
Already have an account? sign in
Register for free to continue reading
Registration is a free and easy way to support our truly independent journalism
By registering, you will also enjoy limited access to Premium articles, exclusive newsletters, commenting, and virtual events with our leading journalists
Already have an account? sign in
Join our new commenting forum
Join thought-provoking conversations, follow other Independent readers and see their replies