What is productivity? And why does it matter that it is falling again?
What does this mean for ordinary people? Why should it concern us? And what can we do about it?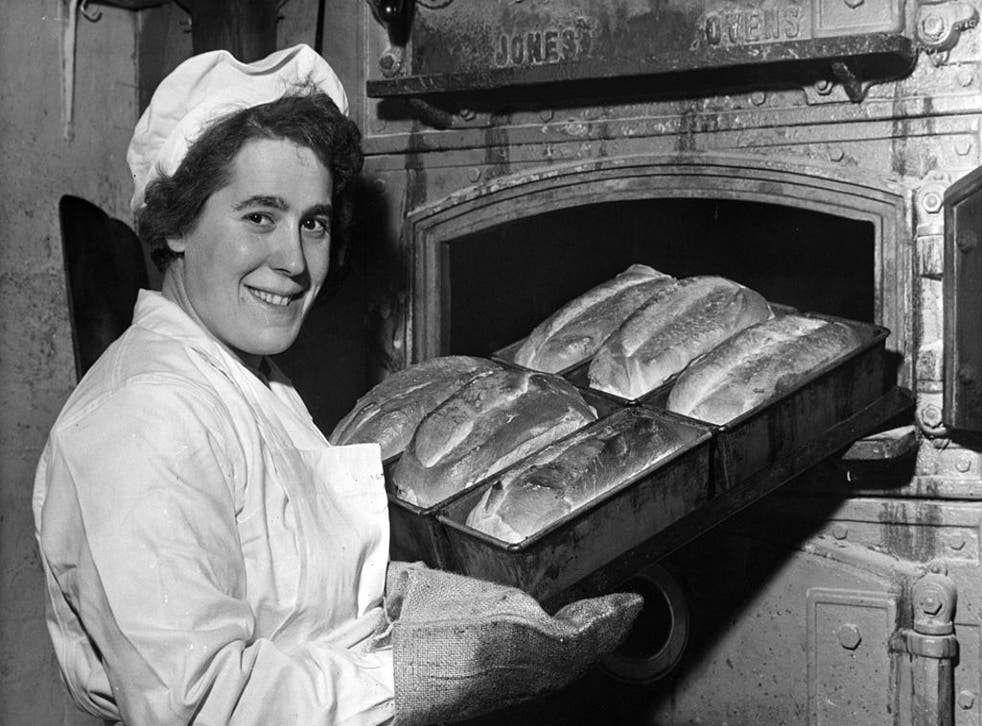 The UK's productivity has fallen again, the Office for National Statistics reported on Friday.
But what does this mean for ordinary people? Why should it concern us? And what can we do about it?
What is productivity?
It refers to the amount of work produced either per worker or per hour worked.
So if a baker produced ten loaves of bread in an hour work, his personal bread-making productivity would be 10 loaves per hour.
In the context of the entire economy productivity refers to the amount of GDP (the value of all goods and services) output in a period of time divided by all the hours worked by all the workers in the economy over that same time period.
So what's been happening to it?
Since the end of the Second World War until 2007 productivity grew at an annual rate of around 2 per cent a year.
But since 2008 it has flatlined. The UK's level of productivity today is no higher than it was in the final quarter of 2007, which is an astonishing and unprecedented period of weakness.
And in the second quarter of 2017 productivity actually fell again, declining by 0.1 per cent.
Why does it matter?
Productivity growth reflects the degree with which we are all producing economic output more efficiently.
If productivity is rising we can pay workers more for their efforts without risking an inflationary spiral.
If it is flat that means it's difficult to raise wages. There is a direct connection between flat productivity since the crash and the fact that average wages in the UK are still lower than they were a decade ago.
Productivity also matters for the public finances. Rising productivity tends to translate into more tax revenues to pay for the public services we consume.
The Treasury's official watchdog, the Office for Budget Responsibility, is preparing to downgrade its estimate of the UK's future productivity growth.
This will likely open up a hole in the future public finances, which may need ultimately to be closed by cutting services further or raising taxes.
How can we raise our productivity?
With difficulty, not least because the reasons for its stagnation since 2007 are still something of a mystery for economists.
Economic theory and empirical evidence suggests investments in technology, infrastructure, research and education are the primary ways of raising productivity. Immigration and trade also seem to help.
Part of the problem in the UK seems to be that some companies are chronically failing to adopt the better management and organisational techniques of other more successful firms in their same sector, so rectifying this transmission of expertise failure could also be very beneficial.
But no one has a magic bullet. One thing that most economists agree on is that leaving the European Union is unlikely to help lift the UK's productivity growth rate, and indeed is more likely to retard it, since Brexit threatens to cut trade, restrict immigration and curb business investment.
Register for free to continue reading
Registration is a free and easy way to support our truly independent journalism
By registering, you will also enjoy limited access to Premium articles, exclusive newsletters, commenting, and virtual events with our leading journalists
Already have an account? sign in
Register for free to continue reading
Registration is a free and easy way to support our truly independent journalism
By registering, you will also enjoy limited access to Premium articles, exclusive newsletters, commenting, and virtual events with our leading journalists
Already have an account? sign in
Join our new commenting forum
Join thought-provoking conversations, follow other Independent readers and see their replies