Return of the unacceptable face of capitalism?
Sir Richard Needham's resignation from the board of Lonrho brings back bad memories of the group's controversial past
Tom Bawden
,
Laura Chesters
Thursday 31 May 2012 12:36 Comments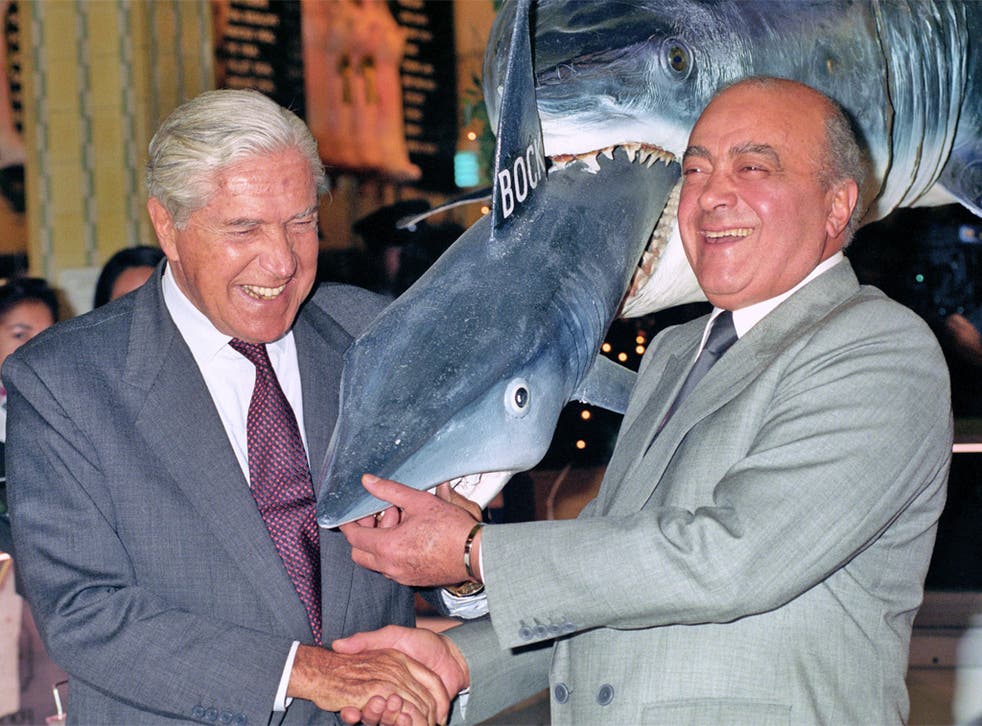 When it comes to assets, a majority stake in a Mozambique hotel is all that links the sprawling, Africa-focussed Lonrho conglomerate which was built up by controversial businessman Tiny Rowland in the second half of the last century and the overhauled group today.
Yesterday, that slender asset link was joined by a corporate governance connection, as the former trade minister Sir Richard Needham quit the board of Lonrho following a row about pay and transparency.
In his resignation letter, Sir Richard consciously alluded to Lonrho's one-time reputation under Mr Rowland as being – in the words of then Prime Minister Edward Heath in 1973 – "the unacceptable face of capitalism".
"You will remember only too well that the allegations, years ago, that the company was dubbed an unacceptable face of capitalism, dogged its reputation. It would be a pity if history was to repeat itself," Sir Richard wrote.
In essence, the corporate governance complaints against Mr Rowland's old Lonrho and executive chairman David Lenigas' new Lonrho – a vastly slimmed down operation largely dedicated to agribusiness – are quite different.
As he built Lonhro into a giant in the 1960s, 70s and 80s, Mr Rowland was accused of cosying up to suspect African regimes and, in the case of Zimbabwe – then Rhodesia – of breaking sanctions. That accusation – which was never proved – prompted the outburst from Mr Heath. The sale to Colonel Gaddafi of a stake in some of Lonhro's hotels just three years after the Lockerbie bombing further tarnished his reputation.
By contrast, Sir Richard's concerns about the new Lohrho centre on the proposed hike in the salary of Mr Lenigas, from £500,000 to £750,000 – and the way he allegedly rushed it through.
Sir Richard, who served as minister for Northern Ireland under Baroness Thatcher and as trade minister under John Major, complained that he only found out about the Mr Lenigas' salary jump at a board meeting in April, where he was told by the Australian chairman that he needed to rubber-stamp it straight away because "the accounts are going to the printers in three hours".
Sir Richard reluctantly signed off the accounts after cutting Mr Lenigas' pay rise by £50,000 – leaving him with a total of £700,000 for the year.
His acquiescence was conditional upon him joining Lonrho's two-person remuneration committee, chaired by Frances Cook.
That request wasn't granted and Sir Richard resigned as soon as he heard.
"Is it a big deal? I would say so, yes," said Panmure Gordon's analyst Damian Mcneela.
But Mr Lenigas came out fighting at his company's annual shareholders meeting in London yesterday.
"I feel that what Sir Richard did was an attack on me and on Lonrho," he said. "He put a gun to my head and said unless he is appointed to the remuneration committee he would resign. We don't take ultimatums like that. We don't do it in Africa and we won't do it here."
Taking one more pop at Sir Richard, Mr Lenigas said: "You can't take the politician out of the politician."
Separately, Ms Cook said: "We would welcome a third member to the committee but this has to be done through the correct channels."
The appointment of a third remuneration committee member would go some way to smothering modern-day Lonrho's association with Mr Rowland. It will be interesting to see if it happens.
The below was added at 11am on May 31, 2012.
Lonrho did not respond to the allegations made by Sir Richard Needham in full when asked on 29 May, but lawyers for Lonrho told the Independent on 30 May that Sir Richard Needham approved the accounts in question on three separate occasions, on 26 March, the 2 April and finally on the 3 April.
They said that Mr Lenigas was not involved in the discussion about his pay and did not rush the proposal through because the accounts were going to the printers or tell Sir Richard to rubber stamp it, adding that Mr Lenigas had not personally spoken to Sir Richard in more than three weeks due to business commitments.
They added that Sir Richard's backing of the accounts was not conditional on him joining the board's renumeration committee. They said Sir Richard asked Lonrho the day before the annual meeting to be appointed to the committee "by the end of the day". The company was not looking for another member of the committee and refused to circumvent its own usual process for such appointments through its nominations committee, and Sir Richard resigned as a result.
The company also noted that Sir Richard, in his resignation letter, described Lonrho as a company of "enormous potential" and that Mr Lenigas' "role in getting to where it is now and where it will need to go, is of great significance".
Timeline: From Tiny Rowland to David Lenigas
1962
Although the company was incorporated in 1909 as the London and Rhodesian Mining and Land Company, it was not until Tiny Rowland was appointed to run the business in 1962 that it began to diversify into the huge conglomerate it was to become.
1973
Edward Heath, then prime minister, accused Tiny Rowland of being "the unacceptable face of capitalism". Mr Heath's comments were based on accusations that Mr Rowland had flouted sanctions against Zimbabwe – then Rhodesia – although these were never proved.
1983
Tiny Rowland branched into newspapers, adding The Observer to the stable of luxury hotels, distribution companies, car dealerships, textile mills and breweries. A later attempt to add the Harrods department store to that stable failed.
1993 (part one)
Tiny Rowland and Mohamed Al-Fayed finally ended their bitter feud, 18 years after Mr Al-Fayed trumped Mr Rowland in their battle to buy Harrods – unfairly in Tiny's view. Not that Mr Al-Fayed was a great fan of Tiny – for years he hung a stuffed shark in Harrods' food hall, with the word Tiny engraved on its belly.
1993 (part two)
That same year, Mr Rowland was ousted as head of the company following a bitter 18-month battle for control with the German property tycoon Dieter Bock. The group was largely broken up following his departure. Five years later, Mr Rowland dies, aged 80. A year later, in 1999, the mining business is spun out as Lonmin.
Yesterday
Seven years after being brought in to revive the Lonrho business, executive chairman David Lenigas is indirectly linked to Mr Rowland, as Sir Richard Needham quits the board over Mr Lenigas' pay.
Register for free to continue reading
Registration is a free and easy way to support our truly independent journalism
By registering, you will also enjoy limited access to Premium articles, exclusive newsletters, commenting, and virtual events with our leading journalists
Already have an account? sign in
Join our new commenting forum
Join thought-provoking conversations, follow other Independent readers and see their replies