Rio 2016: The richest Games in 120 years of Olympic history
TV companies have paid more than $4bn to screen the 19-day festival of sport, while the eleven global sponsors bankrolling the event have a combined market value of over $1.5 trn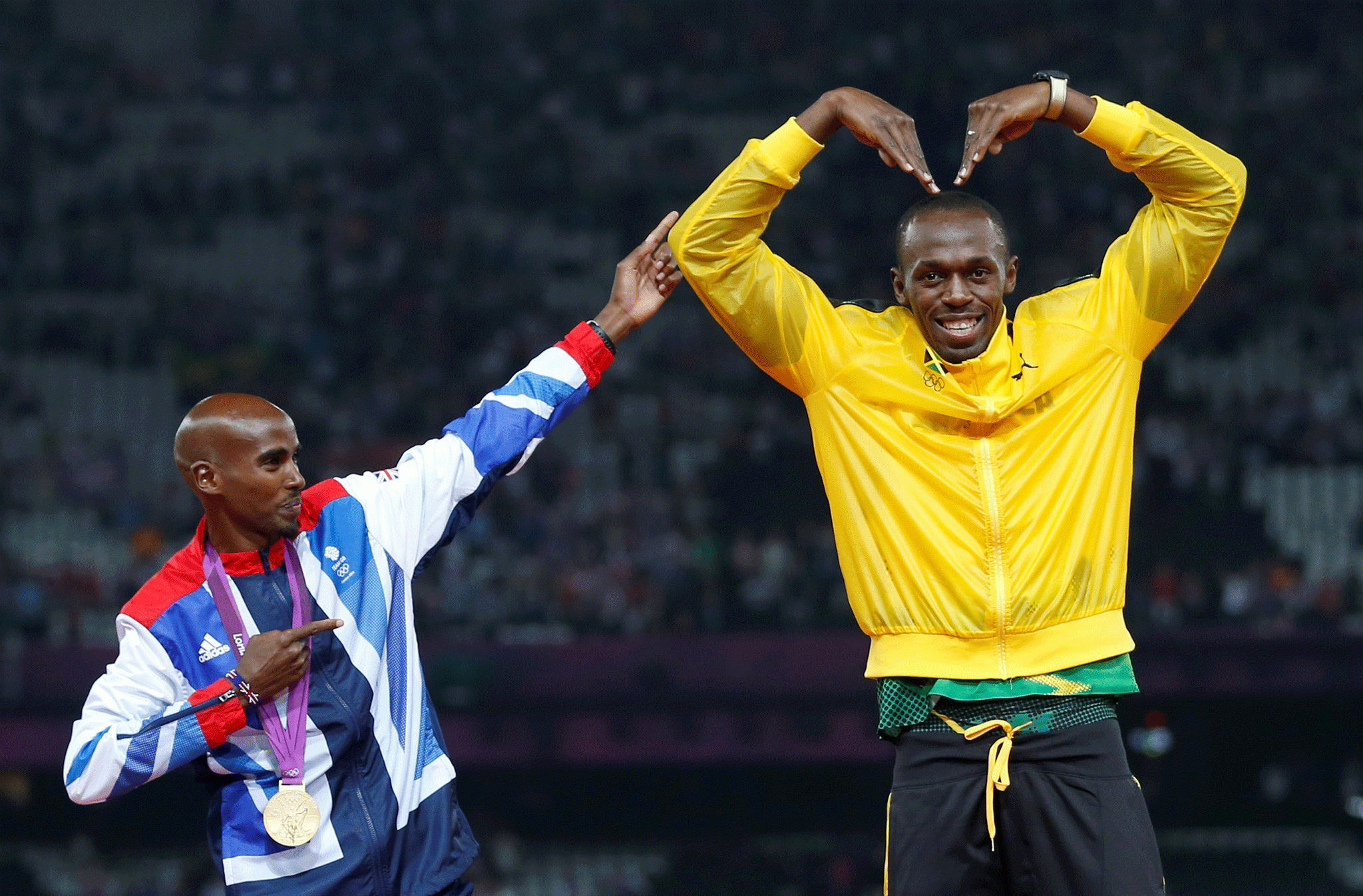 By almost any measure, Rio 2016 will be the richest games in 120 years of Olympic history.
While the modern Games began as a celebration of non-professional sport, the movement has long-since thrown off any facade of amateurism and is now more flush with corporate cash than ever before.
This year, TV companies have paid more than $4 billion to screen the 19-day festival of sport, while the eleven global sponsors bankrolling Rio 2016 have a combined market value of over $1.5 trillion and are using that financial might to lavish more money on the event than ever with the Games being expected to bring in a total of $9.3 billion in marketing revenues.
With regard to the athletes themselves, the top ten best paid sportsmen and women competing collectively earned $388 million in 2015, according to Forbes. And the International Olympic Committee, which takes ten per cent of all of the money generated by the games, stands to earn more than ever in this Olympic cycle.
Sponsors
Multinational sponsors were quick to jump on the Rio 2016 bandwagon. As far back as 2011, Mexican media mogul Carlos Slim reportedly paid Rio's organising committee $320 million to secure sponsorship for his firm, America Movil, dwarfing the sums paid by brands for London. Banco Bradesco, one of Brazil's biggest banks coughed up a similar sum.
At the time, Slim was the richest person in the world and Brazil's economy was growing at 7.5 per cent a year.
Fast forward five years and the host nation's economy is in freefall, the companies and politicians delivering the games are embroiled in the biggest corruption case in Brazil's history. The Zika virus, pollution, unfinished venues and industrial-scale doping have taken their toll.
In a recent poll, nearly six out of ten people from countries around the world said doping has had a negative effect on the level of attention they will pay the Games.
There have been far fewer social media conversations about the Olympics in the run-up to Rio 2016 than before London 2012, and of those, much less are expressing a positive sentiment, according to social media analysis by media agency, Mindshare.
But many sports marketing experts don't see this having a significant impact on sponsors bottom lines. "These issues are nothing new for the Olympic Movement or sport in general and athletes can continually command year-on-year above inflation endorsement fees," says Ben Bradley, business director at MEC Wavemeker. "The true test will be in four years time at Tokyo 2020."
Companies big and small are seemingly undeterred. "The prospect of live sport on a global scale is enough to ensure the variety of IOC, team and athlete sponsors will get a good return on investment," says Rupert Pratt, director of Mongoose, which negotiates sponsorship deals for sporting events.
Smaller businesses are looking to Rio 2016 as the number one sporting event to boost sales according to Barclays figures. Rio's organising committee says it has been able to hit its target of $1.3 billion from sponsorship rights, though exact figures for individual deals are confidential.
The IOC also grants sponsorship rights to global "partners" like Samsung and Coca-Cola. They have each paid up to $120 million to be associated with the Olympic ideals of faster, higher, stronger. This is before they have spent a penny plastering billboards, banner ads and television screens with their logos.
Companies will each spend around four times their sponsorship fee to ensure a return, says Alex Kelham, head of the sports media group at law firm Lewis Silkin and a Commonwealth swimming gold medalist. This brings the total spend for the biggest partners close to half a billion.
The so-called "activation budget" is higher for the Olympics than for the World Cup because the Olympics does not allow sponsors to advertise where they are most likely to be seen: the venues themselves.
The IOC says that this is to protect the "purity and uniqueness" of the games.
The Olympics still offer unmatched exposure,however. Rio 2016 sponsor ads were watched for a total of 400 years by the end of June, over a month before the games have begun. London 2012 is, by some margin, the most searched for event ever, according to Google.
Record-breaking TV deals
These eye-watering sums, and an estimated 3.6 billion global audience, have unsurprisingly made the nineteen days of TV coverage immensely valuable. TV rights account for the largest chunk of games revenue and the $4.1 billion collected by the IOC for Rio coverage is again the highest amount on record.
NBCUniversal, paid a record $1.23 billion to screen Rio 2016, far higher than the $900m it spent on Beijing in 2008.
Advertisers in the US, comfortably the world's biggest TV market, spent £1.33bn on ad slots during London 2012.
"We will break revenue records here, there's no doubt about that," said Seth Winter, head of advertising at the channel when it sailed past $1bn in ad sales in March. It only met that milestone four days before the opening ceremony at the last games.
The BBC, which has had unbroken coverage of all Olympic games since 1960, paid a relatively paltry £60m for London 2012 coverage and is understood to have paid close to £100m for Rio 2016.
Australian network Seven said interest in advertising had been unprecedented and it too was on target to smash the AUD100 million advertising record set during the Sydney games in 2000, reportedly netting AUD150 - 170 million (£85 - £97 million).
The athletes
That this flow of cash has enriched top athletes is obvious. Olympic superstars such as Usain Bolt, have raised millions from endorsements. Bolt's deal with Puma is worth $10 million per year, about a third of his total corporate endorsements, but very few are sharing in the bonanza.
The Olympics' top earners are taken almost entirely from the ranks of basketball, tennis and golf where prize money is many multiples of what even Bolt can command. Despite the billions flowing into the games, Bolt is the only Olympian from outside of those three sports on Forbes' top 100 sports rich list, and the only one who derives their fame first and foremost from the Games.
The Jamaican sprinter earned $2.5 million in prize money last year, barely a tenth of Novak Djokovic's winnings. The reality for the average US athlete is a salary of $16,533 according to figures collected by The Washington Post. Those from many other countries receive less.
In 2014 Canada found that the country's elite athletes spent $13,900 per year more than they earn. Team GB does not publish similar statistics.
Protesters and police clash ahead of Rio Olympic Games
Show all 7
The IOC says it ploughs ninety per cent of revenues back into supporting athletes via the national Olympic bodies of each country, but many say the crumbs that eventually fall from the top table are not enough to support them through the gruelling training regimes required to compete.
A recent study showed that just 6 per cent of the money generated by the Olympics goes back to athletes as salaries. The rest is spent by the IOC and national bodies as they see fit.
In contrast, Premier League players pocket well over half of their club's revenues.
The reality is that the billions flooding in may make Rio 2016 the richest Olympics ever, but most of the athletes will see almost none of it.
Bloomberg
Join our commenting forum
Join thought-provoking conversations, follow other Independent readers and see their replies