How will the jump in oil prices from strikes on Saudi Arabia affect consumers?
Some analysts think there will be little impact, while others predict rises in fuel and broader consumer prices
Olesya Dmitracova
Economics and Business Editor
Monday 16 September 2019 17:19 Comments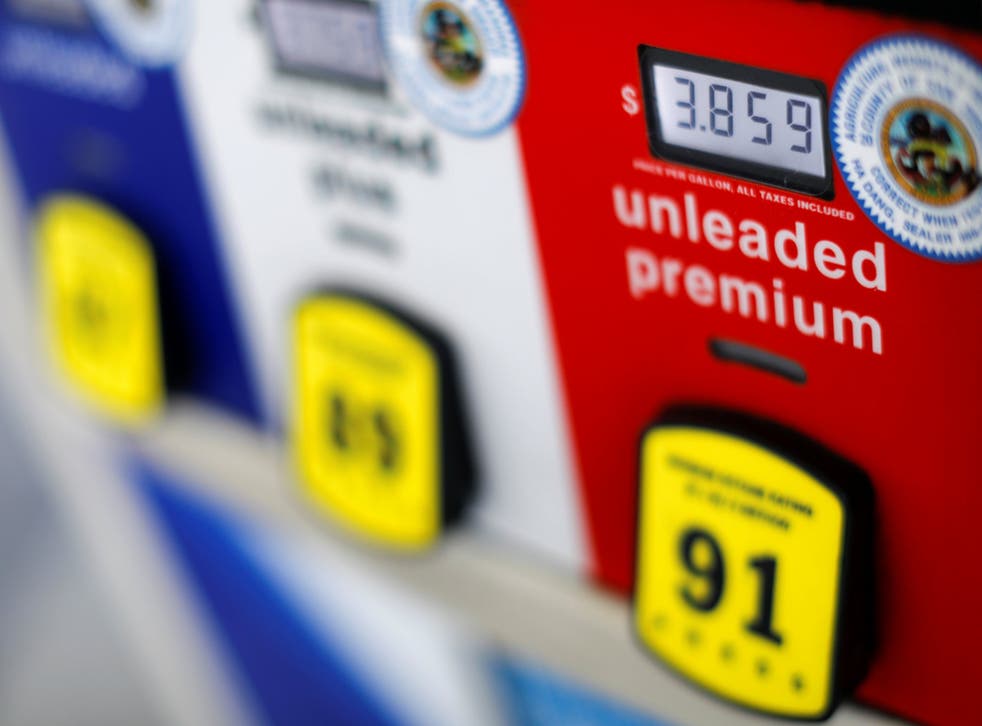 Saturday's attacks on Saudi Arabia that cut 5 per cent off daily global crude production were predictably followed by a jump in oil prices when markets opened. How the spike will feed through to fuel prices for consumers is less clear.
Analysts are split on the question. The problem may be that is it too early to tell.
The key issues are for how long output will be disrupted and whether there will be further attacks and another hit to production, says Marc Ostwald, chief economist at ADM Investor Services International.
Jennifer McKeown at Capital Economics thinks the most likely scenario is that oil supply from Saudi Arabia will return to normal "fairy quickly", bringing the oil price down to its previous level by the end of the year.
Although consumer prices will still rise in the meantime, it won't be by much, at least in developed countries, she adds, noting that the previous three big spikes in the oil price were not fully passed on to consumers.
Attack on major oil facilities in Saudi Arabia: In pictures

Show all 10
Others are equally sanguine. Economists Bernd Weidensteiner and Marco Wagner at Commerzbank say a healthy global supply of oil means the effects of the weekend's "shock" to output will probably be limited.
There are already signs the initial surge in oil prices was an overreaction. Brent crude soared nearly 20 per cent in the first few moments of trading before retreating to trade 10-12 per cent higher on the day.
Russ Mould, investment director at AJ Bell, does not expect a further rise.
"The good news is that even after today's spike, oil is still almost a fifth lower than where it was a year ago," Mould says.
"So economists, analysts, investors and car drivers can probably breathe easy for now."
But there are other, UK-specific reasons fuel prices may not rise anytime soon.
Simon Williams at the RAC, a motoring organisation, predicts that wholesale prices of both petrol and diesel will increase by 3p a litre, but says this doesn't necessarily mean higher prices at the pumps because retailers only just began to pass on wholesale price savings at the end of last week.
"At that point the 128p forecourt price of petrol was 7p too high, which means retailers should have a cushion to absorb the spike," he adds.
But he warns: "If the barrel price remains high for a sustained period however, it could easily lead to several pence a litre being added to the average price of both fuels."
Some economists think UK drivers will be affected even sooner by Monday's rise in oil prices.
Brian Hilliard at Societe Generale says it usually takes no more than a month for the global price to drive up local petrol prices.
"It's a pretty stable relationship," he says, adding that goods and services that rely on transport will also become more expensive as a result. "We're are an internet economy now, aren't we?"
Arno Hantzsche at the National Institute of Economic and Social Research also believes the jump in oil prices will inevitably translate into higher fuel and overall consumer prices in the UK.
Register for free to continue reading
Registration is a free and easy way to support our truly independent journalism
By registering, you will also enjoy limited access to Premium articles, exclusive newsletters, commenting, and virtual events with our leading journalists
Already have an account? sign in
Join our new commenting forum
Join thought-provoking conversations, follow other Independent readers and see their replies