Stop your snooping, European regulators tell Google
Privacy watchdogs have united in an unprecedented attack on the way the search giant collects information on its users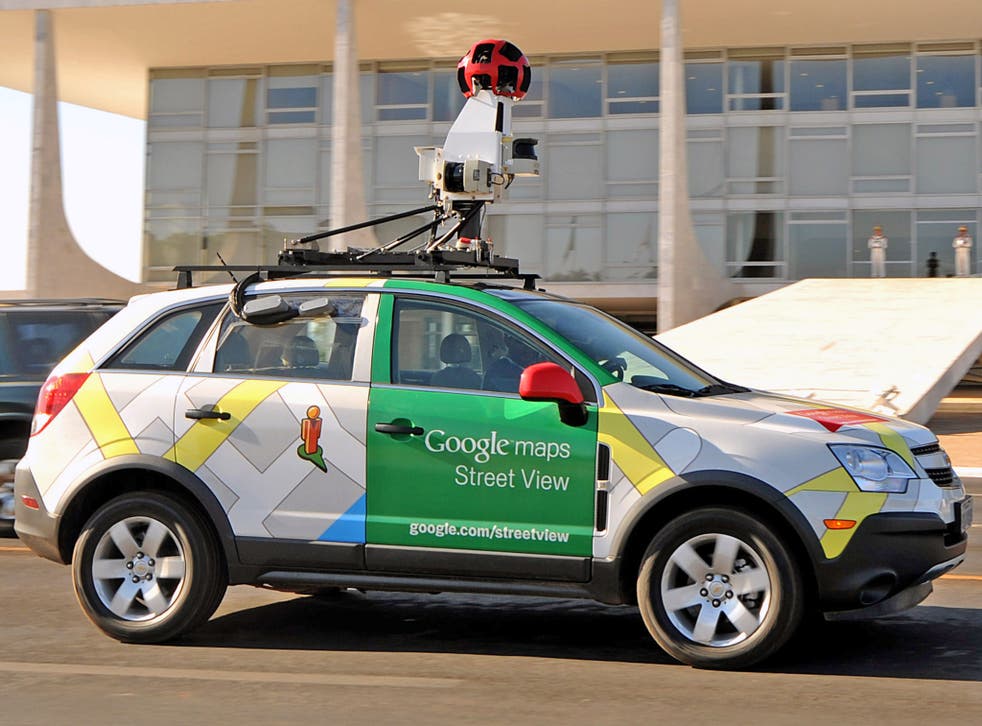 That Google likes to keep things simple is apparent from its spartan home page: a logo, a text box for search queries, two buttons to process queries, and an unobtrusive strip of links to the internet behemoth's email, maps and other services along the top. Links along the bottom connect you to the company, and up in the top right-hand corner there's a button to sign in to your Google account.
It was in this minimalist spirit that Google decided to overhaul its privacy policies last year. In a post on the company's official blog in January last year its head of privacy, Alma Whitten, explained that despite "trimming out policies in 2010, we still have more than 70 (yes, you read right … 70) privacy documents covering all of our different products. This approach is somewhat complicated."
So Google said it was rolling out a new "main policy that covers the majority of our products.…What does this mean in practice?… In short, we'll treat you as a single user across all our products, which will mean a simpler, more intuitive Google experience," Ms Whitten wrote.
There's that word – simple – again. But this week, regulators from no fewer than six European countries (Britain, Germany, France, Italy, Spain and the Netherlands) said they weren't sure that the policy was simple enough. (Ms Whitten, incidentally, stepped down from her post just ahead of the European announcement, in what has been described, simply, as an unrelated move.)
The unprecedented joint action came after an investigation led by the French watchdog CNIL, which found shortcomings in the search engine giant's privacy regime. Last year, in a letter to Larry Page, Google's co-founder and chief executive, and signed by CNIL and its European counterparts, the regulators said: "Google empowers itself to collect vast amounts of personal data about internet users, but Google has not demonstrated that this collection was proportionate to the purposes for which they are processed. Moreover, Google did not set any limits to the combination of data nor provide clear and comprehensive tools allowing its users to control it."
What is the risk for the search engine, which has been working with regulators to resolve the concerns over the last year? Financially, it hardly merits a mention. While the joint announcement was billed as a "showdown", the eventual fine, if indeed there is a fine, would barely make a difference to the company, whose revenues hit $50bn last year. CNIL, for example, has the right to impose a fine of up to €300,000 – or what Google earns in a few minutes. Any penalties, then, are unlikely to force Google cut back on the free lunches it offers its employees.
More damaging for the business, which maintains that its "privacy policy respects European law and allows us to create simpler, more effective services", would be the negative publicity, and the possible concerns it creates in users' minds. Only last month, the company agreed to cough up $7m to settle a multi-state US investigation into the interception of private information as its Google Maps vehicles drove around gathering images for its Street View service. The company blamed a rogue engineer, and did not admit any wrongdoing in the matter.
Worries, meanwhile, are also growing about the possible privacy implications of another Google product, one that hasn't even been released yet.
In grand Google tradition, the Google Glass is a simple gadget: a hands-free device shaped like a pair of spectacles. A visor in the wearer's line of sight displays the interface. Earlier this year, Google's co-founder Sergey Brin was spotted on the New York subway wearing a prototype. The device will respond to voice commands, and come equipped with a camera, meaning that you can be sitting in a coffee shop in downtown Mountain View, near the search engine's headquarters, say, wearing a Google Glass, looking as if you're doing nothing more than sipping a skinny cappuccino when you are, in fact, videoing your surroundings. Or so it seems after viewing the snippets of information that the company has released about the project.
Rivals, meanwhile, are swinging into action as the headlines add up, with Microsoft is running an ad campaign based on the privacy worries surrounding Google. The adverts, which began airing before the European announcement, are accompanied by a website (www.scroogled.com) which is meant to lure users to Microsoft's Outlook email service by highlighting what the campaign says are problems with the way Google treats the privacy of GMail users. It highlights the concerns and not-so-subtly asks: "Have you been Scroogled?"
Join our new commenting forum
Join thought-provoking conversations, follow other Independent readers and see their replies