Taking a leaf from Next's book
The retailer's warning about unseasonable weather was dismissed as overly cautious – but the City has warmed to the retailer while M&S keeps it in the dark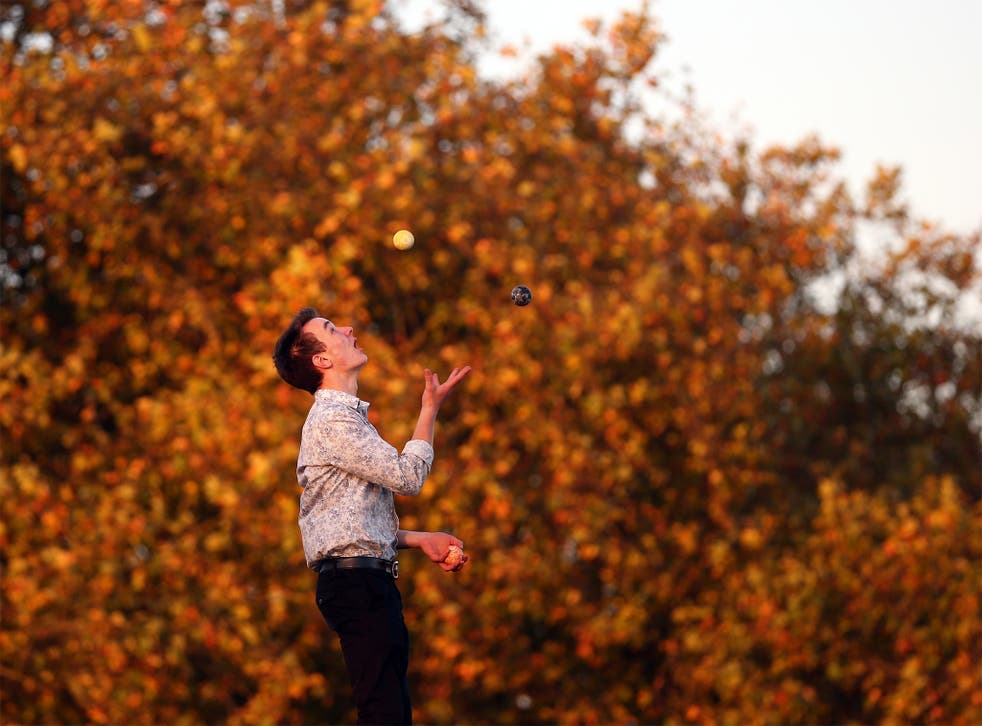 When Next told the world last month that if the warm weather continued its sales would be hit, some in the City thought the high street darling was being overly cautious.
But it seems either its chief executive, Simon Wolfson, can predict the weather, or he carried out a shrewd move to calm the markets with a dose of honesty ahead of yesterday's profit warning after his forecast proved right.
On last month's pre-warning, he said: "We like to get bad news out as soon as we can to get it out the way."
And it appears that the straightforward attitude taken by the Conservative peer is just the kind of message the City likes to hear, as shares were barely affected, despite profits expected to be £25m lower than first thought.
Most expect Marks & Spencer is suffering the same weather issues as Next, with its own house broker predicting non-food sales will be down by around 4 per cent.
But by comparison, has the former high street bellwether given the City any formal indication of what can be expected ahead of next week's interim results? Of course not.
M&S has opted to avoid issuing a second-quarter stock-market update, unlike Next, and fails to indicate when its discount events will be, also unlike Next.
Jon Copestake, chief retail analyst at the Economist Intelligence Unit, explained: "Investors will always prefer a company that is upfront with them and Next's decision to issue a pre-profit warning shows a more-open approach to some of their retail peers."
Any guidance gleaned from M&S comes courtesy of informal conversations between company bosses mingling with institutional investors, City analysts or the media at a host of corporate events, which seems odd when the retailer has one of the biggest share registers of private investors, who only get to meet the directors at the AGM.
Independent retail analyst Nick Bubb, one who suggested Next was being overly cautious, yesterday said: "When Next issued their by-now infamous warning on September 30 they were, with hindsight, wise to flag a problem."
He added: "If Next have been mildly discomfited by the amazingly mild October weather, we suspect that the likes of M&S and Debenhams have had bigger problems."
M&S will keep everyone guessing until the last-possible moment next week, and based on previous form chief executive Marc Bolland will bluster his way through the results leaving the City none the wiser on his operational strategy.
Analysts will be particularly keen to find out if M&S will be introducing more sales events and slashing prices to shift stock. Mr Bolland has said he is keen to move away from discounting, but that is very different from Next's long-term sales strategy.
Lord Wolfson explained that despite missing sales targets of 10 per cent for the three months to 25 October – hitting 5.4 per cent instead – and extra coats and jumpers piling up, there will be no discounts this side of Christmas.
He said: "We will continue with our strategy and any items we can't sell now will go into our post-Christmas sales."
It is for this reason that customers will queue round the block on Boxing Day morning for the start of the Next sale.
By comparison, M&S could well hold a "20 per cent off everything" sale in the week before Christmas like last year – leaving loyal customers frustrated at buying gifts early and unable to trust the prices again.
Debenhams is equally dependent on the discount drug with its weekend-long "reduced" binges, and is trying to wean itself off. But persuading customers to pay full price on goods after years of sales, can be a tall ask to make.
And with the vital Golden Christmas quarter almost upon us, Next has cleverly avoided the annual tradition of who blinks first, while M&S and Debenhams nervously hover over the discount trigger.
But there is no better example of the dichotomy between retailers than at Tesco and Morrisons.
Tesco's sacked boss, Phil Clarke, failed to hide his disdain for those who questioned him, while Morrisons' Dalton Philips holds onto his job thanks to his willingness to engage with his supermarket's own set of problems.
Mr Copestake suggested: "Look at the comparisons between Morrisons and Tesco over the last year.
"Both have had their problems, but Morrisons has been much more open on their shortcomings and how they intend to address them.
"Tesco, by comparison, had a much-more testing relationship with shareholders under Philip Clarke and now they're struggling over the non-disclosure of a £263m black hole in their finances."
And to cap off the two supermarket's fortunes – a report by Moody's said Morrisons' turnaround plan appeared to be working.
It said: "We believe Morrisons has taken more-decisive action than Tesco to date in tackling the rising market share of the discounters."
So, whether in the grocery sector or fashion arena the same rules apply – have a coherent message and the rest – adoration, profits and customers – should all fall into place too.
Register for free to continue reading
Registration is a free and easy way to support our truly independent journalism
By registering, you will also enjoy limited access to Premium articles, exclusive newsletters, commenting, and virtual events with our leading journalists
Already have an account? sign in
Register for free to continue reading
Registration is a free and easy way to support our truly independent journalism
By registering, you will also enjoy limited access to Premium articles, exclusive newsletters, commenting, and virtual events with our leading journalists
Already have an account? sign in
Join our new commenting forum
Join thought-provoking conversations, follow other Independent readers and see their replies