The scrummage for Rugby World Cup profits begins
When it comes to sporting bets, an event such as this month's tournament in England is a typical example of one which attracts thousands of businesses and industries, all looking to capitalise on its global exposure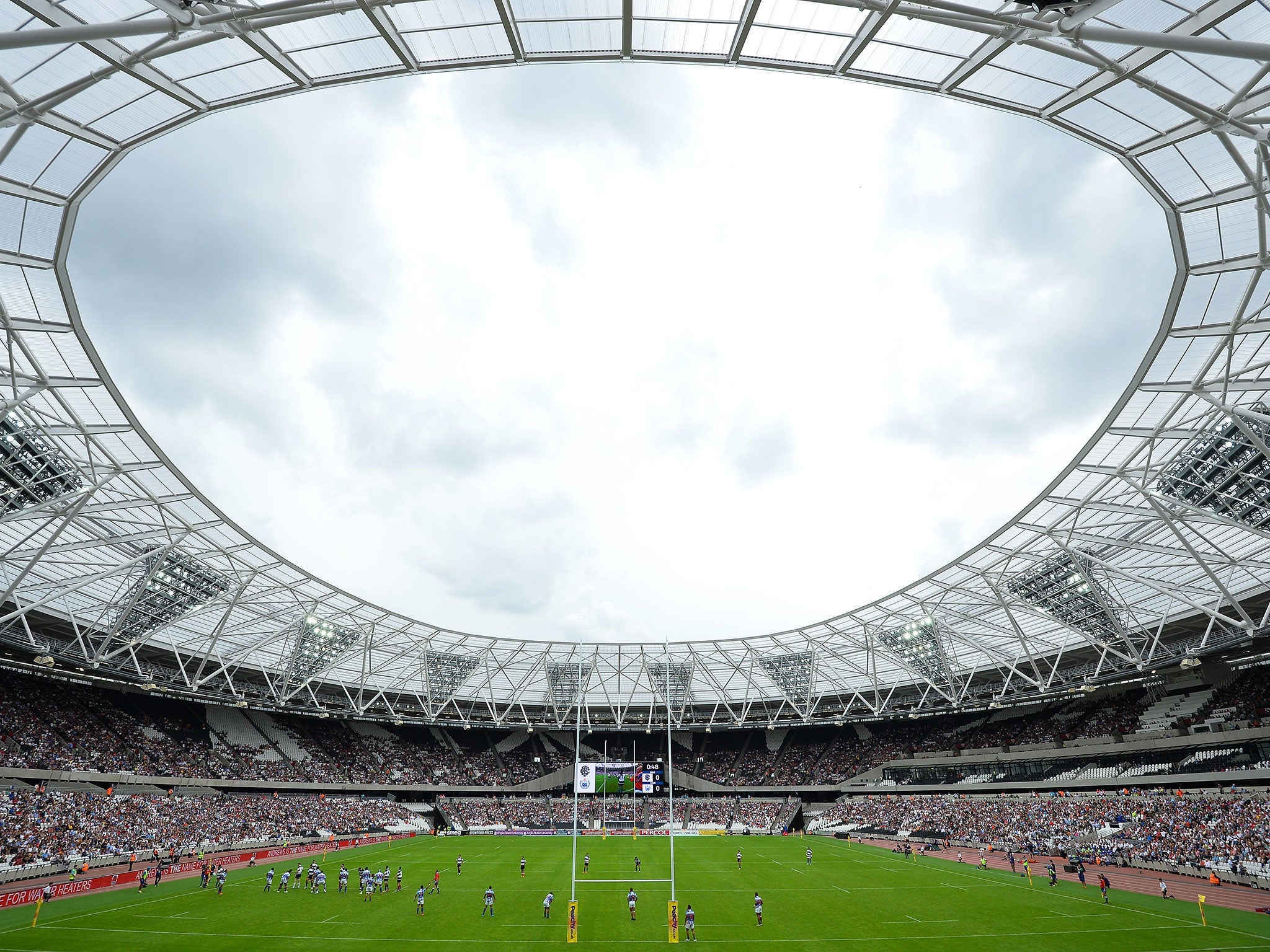 Businesses and industries are lining up to try to capitalise on the Rugby World Cup in the UK this month. A record 500,000 overseas fans are expected to visit England and Wales during the six-week tournament, according to its organisers World Rugby, and it is expected to boost the economy by £2.2bn.
People from more than 80 nations will contribute to the highest number of international visitors for a Rugby World Cup since Australia and New Zealand hosted the first tournament in 1987.
The professional services giant EY reckons the competition will also boost GDP – directly and indirectly – by nearly £1bn. And the tourism industry, food and drinks sector and advertising world are likely to be among the big winners, experts claim.
It is estimated that the tournament, which starts on 18 September, will boost the UK's travel and tourism industry by nearly £1bn, based on the amounts fans are likely to spend on travel, accommodation, food and drink and merchandise. Patricia Yates, director of strategy and communications at VisitBritain, said: "It is on track to be record breaking, in terms of attendance, viewers and social media engagement."
With three venues in the capital – Wembley, Twickenham and the Olympic Park – playing host to a total of 17 matches during the tournament, London will earn the most out of all the host cities, raking in £197m, according to the travel fare comparison site GoEuro.co.uk. Cardiff will be the second-highest earner, taking £74.2m, while Exeter will add £3.5m to its coffers.
But the World Cup will also help put fast-growing regions on the radar for overseas visitors and businesses. Neil Rami, chief executive of Marketing Birmingham, says: "With two of the world's leading rugby nations – Australia and South Africa – contesting matches at Villa Park in Birmingham, the tournament offers a valuable opportunity to showcase our city to supporters and media from key global markets."
Food and drink will also play a major part, with a number of brewers such as Fuller Smith & Turner expecting a boost to their revenues. The company, which brews London Pride and Frontier craft lager, has numerous pubs around the rugby strongholds of Twickenham and expects to make big sales from serving meals and drinks to rugby fans in September and October.
And the tournament will help small brewers to get noticed, claims the Society of Independent Brewers, which represents about 800 members in Britain. Some of its members have introduced named drinks to get into the spirit of the game; among these are Windsor & Eton's Zinzan's Drop and Pennine Brewing's A Good Try.
A spokesman for the Society of Independent Brewers (Siba) says: "There are five times as many craft brewers in Britain now than there were around 25 years ago. This means there is a going to be greater choice of beers for rugby fans to enjoy during the tournament."
He reckons Siba members' sales to pub companies could grow 20 per cent as a result, equating to 250,000 pints.
Meanwhile, household names such as Coca-Cola, Heineken, DHL and Land-Rover are among the sponsors supporting the event, and the advertising industry is also excited at the prospects of what the rugby can deliver.
So can the tournament now compete with the Olympics and football World Cups, especially after the claims of widespread corruption at football's governing body, Fifa?
Daniel Gavshon Brady, lead strategist at brand consultancy Wolff Olins, says football is still much larger. "Even though rugby's marketing savviness is growing and, with that, international popularity and advertising revenue, football remains a much, much bigger sport and most corporate sponsors don't want to stop supporting the Fifa World Cup."
Rob Sellers, managing director of GreyShopper London, a subsidiary of the advertising giant WPP, adds: "Regardless of the Fifa shenanigans that have rocked football or doping allegations in athletics, brands still know they can pull in big money via sponsorships because these sports attract a larger global audience."
However, Mr Sellers admits that momentum behind rugby sponsorship is on the rise. "Media interest in rugby has increased a lot," he says. "So while on a macro-economic level it is nowhere near as powerful a beast as football, on a micro-economic stance, the Rugby World Cup actually being hosted in the UK will be very powerful.
"Advertisers are keen to capitalise on high tourist numbers and consumers having big spending confidence during the tournament."
So while it may not yet bring in as much as rival sports – the Premier League generates more than £6bn each season – the momentum behind this tournament remains high.
Bernard Lapasset, chairman of World Rugby, says: "Rugby World Cup 2015 is set to be a game-changer for a sport that continues to experience record growth around the world."
And businesses are banking on it being a game-changer for the economy too.
Join our commenting forum
Join thought-provoking conversations, follow other Independent readers and see their replies