The star investor's bet on a miracle drug brought low by short seller
One of Neil Woodford's top biotech picks, a US firm working on a brain cancer cure, has fallen 63% since coming under fire in the US. Michael Bow reports 
Michael Bow
Saturday 05 December 2015 01:30 Comments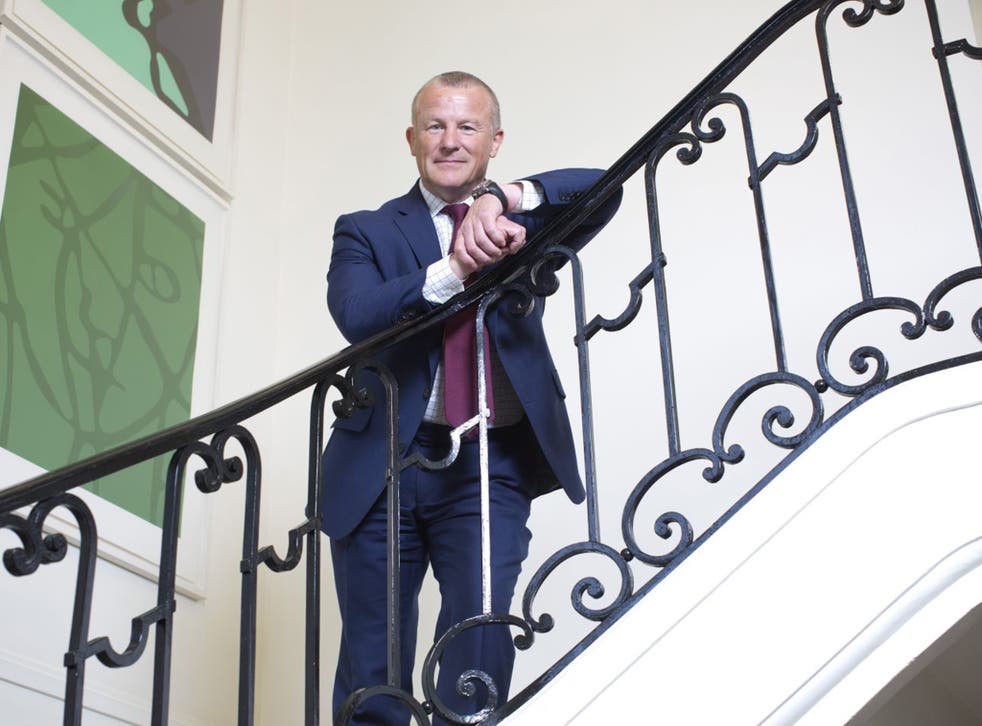 Last November a letter pinged into the inbox of the chief executive of Northwest Biotherapeutics, a little-known US company based in the upmarket town of Bethesda in Maryland. It was from the Securities and Exchange Commission (SEC), the US watchdog responsible for upholding market integrity.
"We note that Cognate BioServices owns more than 10 per cent of your common stock, yet it does not appear to have filed any Section 16 ownership reports. Please advise," the letter said.
The request followed the company's annual report filing on 1 April, which had failed to pass muster with the regulator.
The Northwest chief executive Linda Powers, who previously worked in the finance division of the scandal-hit energy giant Enron, wrote back to say Cognate had now filed an ownership report. This revealed that Cognate, which was paid fees by Northwest to conduct drug research and owns 19.9 per cent of biotech group, had a strong link with the company: it was co-owned by Ms Powers.
Six days after the SEC's original letter, Neil Woodford, the acclaimed British fund manager who looks after £8bn, ploughed $25m (£17m) into Northwest. He has since added $155m more, giving him a 28 per cent stake.
The investment – one of hundreds Mr Woodford has made in the sector – sparked little fanfare at the time. However, the same cannot be said a year later.
Shares in the Nasdaq-listed Northwest, which is working on a miracle drug called DC Vax to help extend the life of brain cancer victims, have collapsed by 63 per cent over recent weeks after damaging accusations were made about Ms Powers' ownership of Northwest by a US short-seller that is betting on a fall in its price.
Mr Woodford is now sitting on a loss of $55m on his investment. He has written to the board of Northwest requesting they accept a former FBI agent, Elliott Leary, as a director of the company to help get to the bottom of the claims.
He broke his silence yesterday to launch a staunch defence of his investment, which has raised questions about his due diligence of the biotech group.
"What I have said all along, and reiterate, is that with some early-stage investments not everything will go well," Mr Woodford said in a letter to his investors.
"There will be bumps in the road and some won't make it to a successful destination. It is too early to pass judgement on Northwest but we have hit a bump in the road that needs to be addressed."
That bump can be traced back to Phase Five Research, the aggressive short-selling hedge fund, and its allegations that a lack of corporate governance allowed Ms Powers to "unscrupulously use the company as her personal checking account".
Ms Powers, who has welcomed calls for an independent investigation, responded: "Most of those claims have been recycled over and over, and the internet report was anonymous."
A spokesman for the company added yesterday: "Phase Five's allegations are misleading and defamatory and should not be relied on."
One of Northwest's board members, Navid Malik, who headed life science research at the broker Cenkos, was also accused by Phase Five of benefiting financially from investments made in the company. He has been suspended by Cenkos while it investigates the allegations.
The biotech company, founded in 1998, had attracted unwanted attention long before Phase Five made its accusations. A class-action lawsuit was filed against Northwest in August (another has been filed this month), coming on top of the clarifications requested by the SEC last year. It would be naive to believe that Mr Woodford was unaware of the headaches facing the company given his investments, the last chunk of which came as late as 21 October – just days before the Phase Five attack.
Northwest is a top 10 holding in his Woodford Patient Capital Trust, accounting for 2.4 per cent of the fund. The trust was launched with much fanfare in April after raising £800m from armchair investors even though it had originally sought only £200m – but the problems of Northwest strike at the heart at Mr Woodford's new, riskier approach to investing.
Despite his success as an income investor – he runs the hugely successful Woodford Income fund – the jury is still out on his venture capital and private equity investments in pharmaceuticals – a high-risk sector marked by many early- stage failures.
"Northwest is only one investment, and all fund managers will have problems, but people need to be careful with this type of fund," Iain Scouller, an analyst at the broker Stifel, said. "It's very different to what he did historically. The biotech sector is historically very volatile – we've seen that over the years."
Another industry analyst, who wanted to stay anonymous, said he had reservations about the fund due to the relatively small resources available to Mr Woodford at his small firm to assess potential deals – and because of the speed at which the money raised was invested.
"These are very complex companies and Woodford can't demonstrate the same depth of resources as other biotech investors," he said. "It's not clear to me if retail investors understand the risk of the portfolio.
"A lot of retail investors would have bought this on the back of the Woodford name."
Like many small biotech companies, Northwest will prove a success only if its drugs work.
DC Vax, the company's great hope, is designed to help people with very aggressive forms of brain cancer live longer. The company reported positive results in September for test trials of some of the drug's variants, triggering hopes that the treatment could prove a success.
Mr Woodford still supports the potential of the drug, and his biotech investments in general: "We remain confident in our approach to early-stage investments across all sectors. Indeed, we have seen some notable success over the past 18 months that have contributed to some positive performance for our investors."
Since the April launch of Woodford Patient Capital Trust, investors have shown that they agree. Shares in the trust soared 13 per cent just after launch and are still trading 2 per cent higher. But the net asset value is 1.9 per cent lower – with 1.2 per cent of that fall attributable to Northwest.
The trust's investment plan is mapped out over 10 years. Mr Woodford will be hoping time is as good a healer as the DC Vax drug.
Register for free to continue reading
Registration is a free and easy way to support our truly independent journalism
By registering, you will also enjoy limited access to Premium articles, exclusive newsletters, commenting, and virtual events with our leading journalists
Already have an account? sign in
Join our new commenting forum
Join thought-provoking conversations, follow other Independent readers and see their replies