Toilet paper rolls in the US are steadily shrinking. This is why
However, consumers are still paying the same price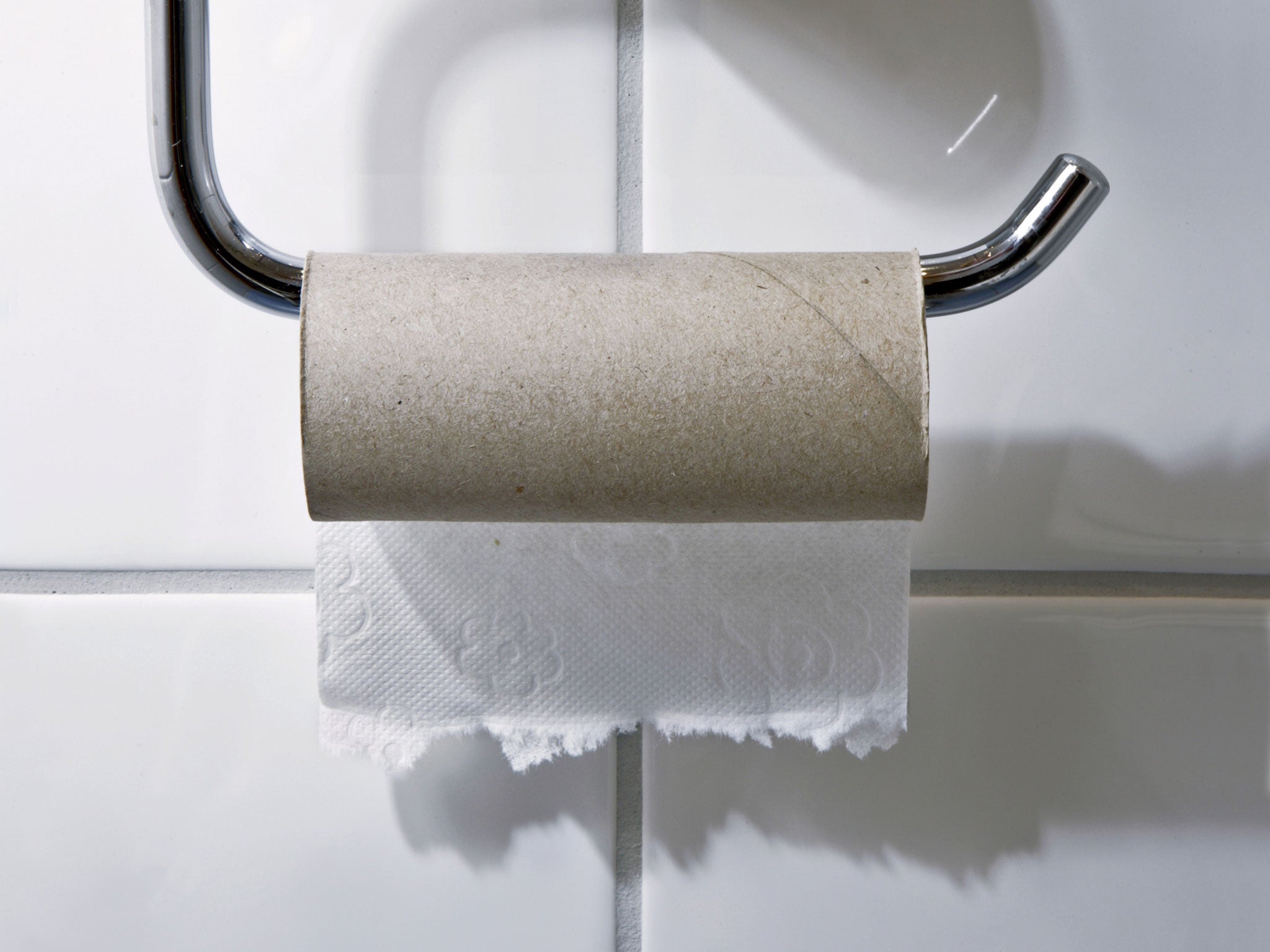 If it feels as if you're running through toilet paper rolls faster than ever before, that's because you are. But it might not be your fault.
Slowly but surely, toilet paper rolls have been shrinking.
Toilet paper squares, the individual sheets that connect to make each roll, were once 4.5 inches wide and 4.5 inches long. That standard, however, has shifted, or at the very least loosened its grip on the industry, to a point where companies are selling sheets that are a half-inch shorter or thinner, or both.
A reader wrote in to a columnist at the Los Angeles Times saying he's noticed a roughly 26 per cent reduction in the surface area of his toilet paper.
"The old standard for a single sheet of tissue was 4 and and 1/2 by 4 and 1/2 inches, a nice square," he said. "Some tissue companies have changed the length of the sheet to 4 inches, with a width of 4 1/2 inches, no longer a square."
Others, including Consumer Reports, have noticed the trend, too. The consumer advocacy group said that rolls are becoming "narrower," cardboard tubes are getting bigger, and sheets are shrinking in both size and number. So toilet paper rolls might look the same at a first or even second or third glance, even though they carry less actual toilet paper.
But consumers are still paying the same price. Toilet paper sales have barely budged in recent years, but the value per weight has. In 2013, the unit price rose by 2 per cent, after growing by nearly the same the year prior, according to data from market-research firm Euromonitor.
"The practice also has been a tried and true strategy for makers of tissue and toilet paper, allowing companies to quietly, and effectively, raise prices per unit," the Wall Street Journal noted in 2013.
On the surface, it might seem as though brands like Charmin and Scott are simply trying to sneak their way toward bigger profits in the personal hygiene aisle. And there's some truth to that — companies are, after all, selling less toilet paper for the same price, and often doing it subtly.
But there's a broader, and perhaps more important explanation, that is related only tangentially to toilet paper: The same few companies that make toilet paper also make other paper products, and those products haven't been selling well lately.
"Paper towel volume is way down," said Emily Balsamo, an industry analyst at market research firm Euromonitor. "There's a lot of product rationalization happening right now. Think touch-free paper dispensers."
Also hand dryers.
"The fall in paper towel and napkins is driven mostly by the away-from-home segment," Balsamo said, referring to offices, restaurants and anywhere else people might be using public bathrooms.
Napkin sales have also fallen by 7 per cent since 2009, a substantial drop considering their onetime ubiquity.
The thing about toilet paper rolls is that unlike paper towels, they're much harder to replace, or even ration. Companies understand this very well.
"They're hedging their bets with toilet paper, because Americans aren't ever going to start skimping on toilet paper," Balsamo said.
It's possible, as Charmin noted in 2013 when the company was caught selling skimpier rolls, that the industry is shifting away from flimsy paper and toward more substantial sheets. If Charmin is selling better or stronger paper, which people would theoretically need less of, that might explain why sheets are getting more expensive.
But it seems unlikely that shrinking toilet paper rolls have been counterbalanced entirely by stronger fabric. And even if that were true, it doesn't seem to align with what consumers actually want. Sure, Americans might appreciate soft, strong and durable toilet paper sheets. But above all, they value cheapness. The market for standard toilet paper, which is the least expensive, is easily the industry's largest segment, accounting for well over 60 per cent of all sales. And it's still growing at roughly the same clip — approximately 2 per cent per year — as any other.
© The Washington Post
Join our commenting forum
Join thought-provoking conversations, follow other Independent readers and see their replies