Uber beefs up lobbying efforts in Europe to replicate US success
Car-booking service Uber is facing down the cabbies' protests it has attracted worldwide by recruiting lobbyists to push for law changes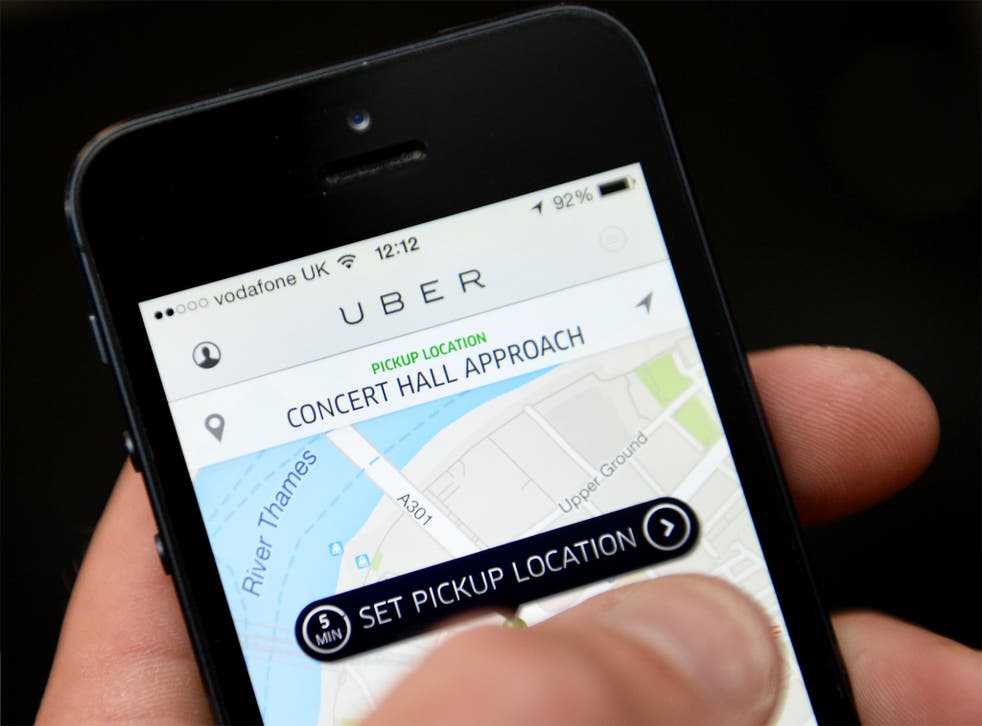 The taxi booking app Uber is beefing up its lobbying efforts in the UK and across Europe as it seeks to shape legislation in its favour and improve its public image.
Uber is looking to hire a lobbyist with "at least 10 to 12 years of government relations experience" to cover the UK, Ireland and the Nordics – just three months after it appointed a veteran lobbyist to cover Europe, the Middle East and Africa.
The US company's founder, Travis Kalanick, advocates what he calls "principled confrontation", arguing that the systems and laws Uber comes up against are anachronistic rather than back down.
In the US, this approach has proved surprisingly successful, in no small part due to the large number of lobbyists it employs, including David Plouffe, Barack Obama's former campaign manager. An investigation by the Washington Post this week revealed that Uber employs at least 161 lobbyists across America.
Its European move comes as Uber faces a backlash from regulators across the continent. The French government yesterday banned its UberPop service, which lets people hitch a ride with nonprofessional drivers. The ban, which takes effect in January, follows protests against the company from taxi drivers across Paris over what they see as unfair competition.
In pictures: European taxi drivers in protest against Uber app

Show all 8
A spokesperson for Uber said: "Uber is part of the solution, not part of the problem. We continue to have an open dialogue with all relevant stakeholders and believe we share the same objectives, namely to integrate innovative solutions into the mobility mix in France as well as to keep Paris moving."
Uber has been hit with similar bans in Germany, Spain and Thailand this year and the company has also been accused of breaking UK law, a claim it denies.
The five-year-old company is now beefing up its lobbying team in the UK and across Europe. In September Uber, which is backed by Google and Goldman Sachs, appointed Mark McGann as its head of public policy for Europe, the Middle East and Africa. Before joining the company, Mr McGann, who speaks French and Italian, held senior positions at lobbying and public relations firms Weber Shandwick, Brunswick and Fipra.
Two employees at Uber's London office, both of whom appear to have joined the company in May this year, are listed on the UK Public Affairs Council's register of lobbyists, and Uber is currently recruiting a director of public policy to cover the UK, Ireland and the Nordics.
The job description, listed on its website, offers a glimpse of Uber's aggressive style and ambition. Uber says it is looking for candidates with "at least 10 to 12 years of government relations experience including directly engaging policymakers and/or regulators" and says: "The right candidate makes friends fast, figures out their enemies faster, and is comfortable in uncomfortable situations."
The role involves designing "regulatory and legislative proposals" and leading "public policy projects including develop[ing] strategies for keeping markets open". It adds: "As our front lines expand and our opposition grows so do the demands on our public policy team and we're looking for a hustler to join the fight in the UK&I."
Asked why a taxi company requires such a role, a spokesperson for Uber's London office said: "As a key part of the transportation infrastructure in cities like London, Uber takes its responsibilities seriously.
"Much of the legislation was written prior to the advent of modern technology, and Uber and other sharing economy services can only flourish if rules and regulations take innovation into account.
"Legislators make laws, regulators implement laws, and service providers such as Uber can often provide substantive input to both, in order that laws and regulations are based on the best possible technical information."
The Washington Post's investigation details how effective Uber's lobbying efforts can be, describing an incident in Virginia where the company was able to reverse a ban on operations within 48 hours by encouraging users to email regulators while its lobbyists also met public officials.
However, Uber's tactics have also attracted criticism. Uber's senior vice-president of business, Emil Michael, was forced to apologise last month after BuzzFeed reported comments made by him at a private dinner suggesting hiring a team of researchers to dig up dirt on its critics in the US media.
Uber's public policy team in the UK is small compared to the US but faces similar problems.
The London Taxi Drivers Association has brought a legal case against Uber, claiming it is breaking the law as it does not have a taxi operator's licence. Uber argues that it does not need one as it simply provides a platform to connect drivers with passengers rather than booking jobs.
Transport for London said in July the company could continue to operate in the capital while a High Court case is pending.
Register for free to continue reading
Registration is a free and easy way to support our truly independent journalism
By registering, you will also enjoy limited access to Premium articles, exclusive newsletters, commenting, and virtual events with our leading journalists
Already have an account? sign in
Register for free to continue reading
Registration is a free and easy way to support our truly independent journalism
By registering, you will also enjoy limited access to Premium articles, exclusive newsletters, commenting, and virtual events with our leading journalists
Already have an account? sign in
Join our new commenting forum
Join thought-provoking conversations, follow other Independent readers and see their replies