Wake up and smell the coffee price tag: is this the worst deal of the year?
With their $14bn swoop for Keurig Green Mountain, the Reimann family clearly hope to take the fight to market leader Nestlé. But Andrew Dewson asks if they have overpaid for a company whose board and shareholders can't wait to sell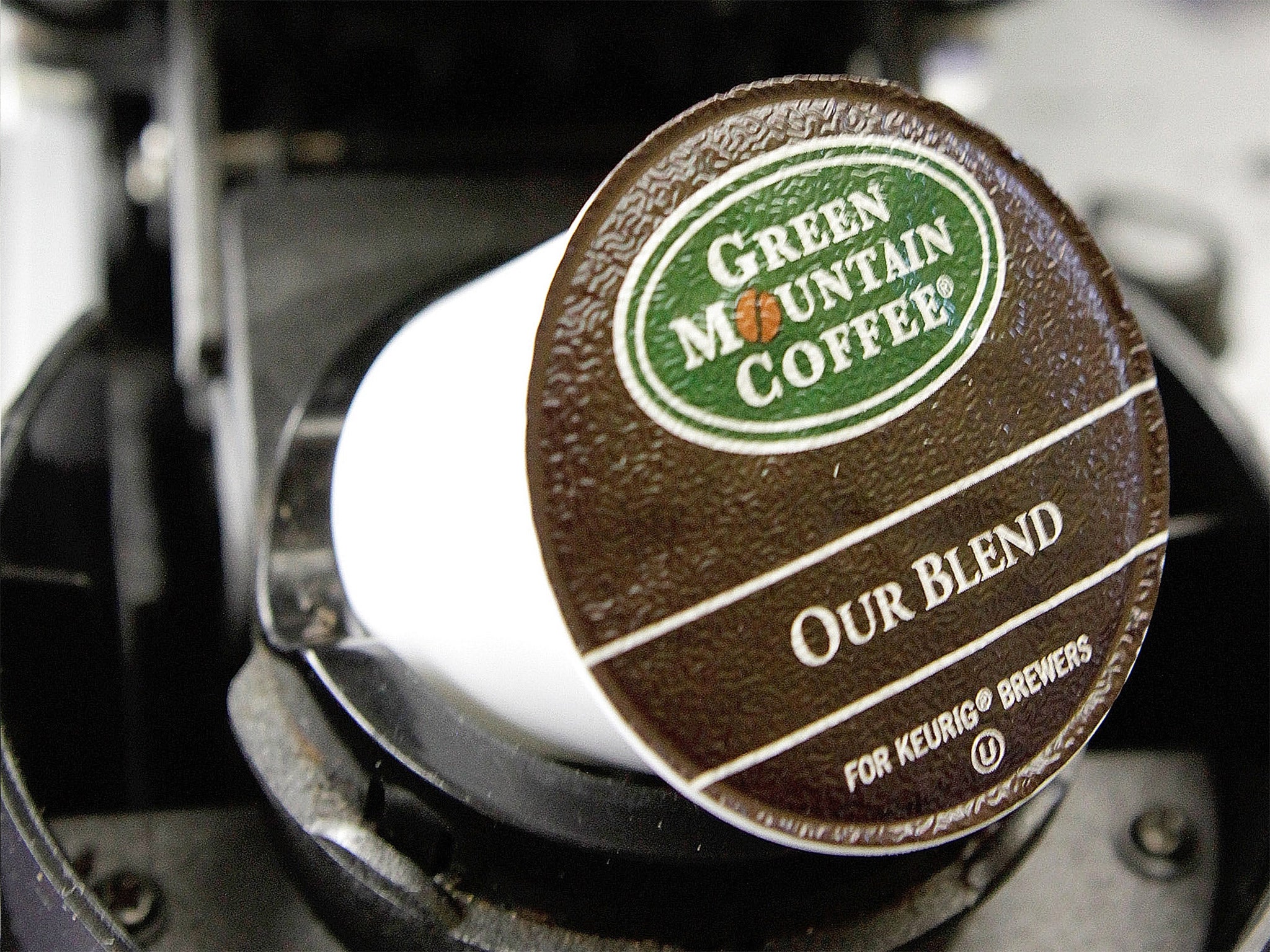 Not only are the Reimanns one of the wealthiest families in Europe, worth an estimated $19bn, they are also majority stake owners in a handful of high-profile brands, including Bally and Jimmy Choo shoes and Cloty fragrances.
It is all a far cry from the mundane way in which they came by their money in the first place.
Renate Reimann-Haas, Wolfgang Reimann, Stefan Reimann-Andersen and Matthias Reimann-Andersen are four of Albert Reimann's nine children. All were adopted.
Albert inherited a German chemical company called Benckiser in 1952 – the company that would go on to become the Benckiser in Reckitt Benckiser. On his death, Albert left his entire stake to his nine children, four of whom subsequently bought their five other siblings out.
The Reimann family is an unusual combination of the reclusive and the high profile. Little is known about the private lives of the four siblings, but their public investments have included many of the best-known names in European luxury retail.
With the acquisition of Keurig Green Mountain, a household name in the US, their profile is unlikely to stay low for much longer.
Executives at JAB Holdings, the Luxembourg-based private equity company that runs the Reimann family's investments, should pay close attention to where they put their hands this week; they are in danger of being bitten off.
Perhaps it's a little unfair to label JAB's $13.9bn (£9.3bn) acquisition of the US coffee maker Keurig Green Mountain the worst deal of the year. The ink isn't even on the contract yet, it might pay off eventually and, besides, there is still time for someone to snatch the title before 2016 sets in.
However, paying a premium of more than 90 per cent for a company whose value has declined by 60 per cent in the past 12 months is bullish, to put it mildly.
For Keurig Green Mountain's shareholders, it is an offer they can't accept fast enough; its board voted unanimously in favour of the deal.
Few analysts had Keurig down as an imminent takeover target, despite the sharp decline in its value, and JAB's offer was kept remarkably quiet. Perhaps it is not surprising that those involved kept schtum; they didn't want to be laughed at.
Keurig Green Mountain, the Vermont-based maker of single-shot coffee machines and related products, has had an awful year. This time last year its shares were trading at $140 a piece; before JAB made its offer on Monday, punters could have picked it up for little more than $40 a share. The 92 per cent premium, all of which is cash, is enormous and will probably scare off any potential competition. But it will also saddle JAB with an asset for which most investors believe it is paying well over the odds.
Wall Street may be shocked at the $13.9bn price tag, but is not as though the Reimann family are strangers to these kinds of deals. Unusually by the standards of reclusive billionaires, they tend to invest in high-profile consumer goods companies – and rather than buy small pieces, they like to control the whole shooting match. Their portfolio includes majority stakes in Jimmy Choo and Bally shoes, and the luxury brands Zagliani and Belstaff.
So why is the family paying a bubble-like premium for a stock that looks about as attractive as week-old coffee grinds? The answer is volume. JAB has owned a big chunk of retail coffee brands, under the Jacobs Douwe Egberts name, since March 2014 in a joint venture with Mondelez, the food and drink arm of US giant Kraft. In the American market there are simply not enough big players to offer acquisition opportunities with the sort of economies of scale that JAB wants. Hence Keurig Green Mountain's attraction – despite its current woes.
The acquisition of Keurig Green Mountain offered JAB a rare opportunity to make up some of the gap between itself and the world leader Nestlé, whose Nespresso machine is advertised by George Clooney. The combined company will control just under 20 per cent of the global coffee market, around 3 per cent less than Nestlé. Just as the beer industry is consolidating into a handful of consolidated super brands, so JAB is attempting to do the same thing with the coffee market.
But the fact remains that Keurig Green Mountain isn't doing particularly well. Sales of its coffee machines have slowed and the company has reported a decline in profits in each of the past three quarters. Around one in three American households own a Keurig – and its market is saturated. There is also a growing environmental backlash against its "K-Cup" coffee pods, and scepticism about the quality of coffee produced by its machines. Not many coffee connoisseurs would have one in the kitchen.
Business news: In pictures

Show all 13
Keurig Green Mountain has attempted to stem the sales slowdown by introducing a cold beverage maker. Kold, a sort of posh soda stream, was supposed to boost sales and reinvent the brand – but after an investment of around $100m in the development of Kold, a product that includes 50 patented parts and devices, it got a rather icy reception from consumers. It was too big, too slow and nothing like as convenient as opening a bottle of Coke, they said. Rather than revive the company's fortunes, Kold has poured cold water on them.
Coca-Cola was one of the biggest supporters of Kold, and before the product's roll-out it took a 17 per cent stake in Keurig Green Mountain. The soft drink giant will leave its investment with a small profit, according to Bloomberg – around $25.5m. That's chicken-feed for Coca- Cola, but prior to Monday's announcement of the JAB deal, its investment was looking an awful lot worse.
Even the Keurig's inventor, and company co-founder, has expressed his regret over the machine that made him his fortune. Back in March, John Sylvan told The Atlantic, the news and analysis magazine: "I don't have one. They are kind of expensive to use… no matter what they say, those cups will never be degradable." Having sold his stake in the business in 1997 for $50,000, Mr Sylvan might have other reasons to be bitter. However, there is no denying that K-Cups, the plastic coffee containers, have been an environmental disaster.
The deal is expected to close in the first quarter of 2016, after which Keurig will trade as a private company – unless someone makes a higher offer, and the chances of that are pretty much zero. Its new owners have made a huge bet on an attempt to consolidate the global coffee market. They are going to need more than a few shots of espresso if Keurig Green Mountain's fortunes don't turn around soon.
Join our commenting forum
Join thought-provoking conversations, follow other Independent readers and see their replies