What makes the Tata empire tick?
The Indian conglomerate has become a major presence in the UK economy. Zareer Masani lifts the lid on a firm with a unique way of operating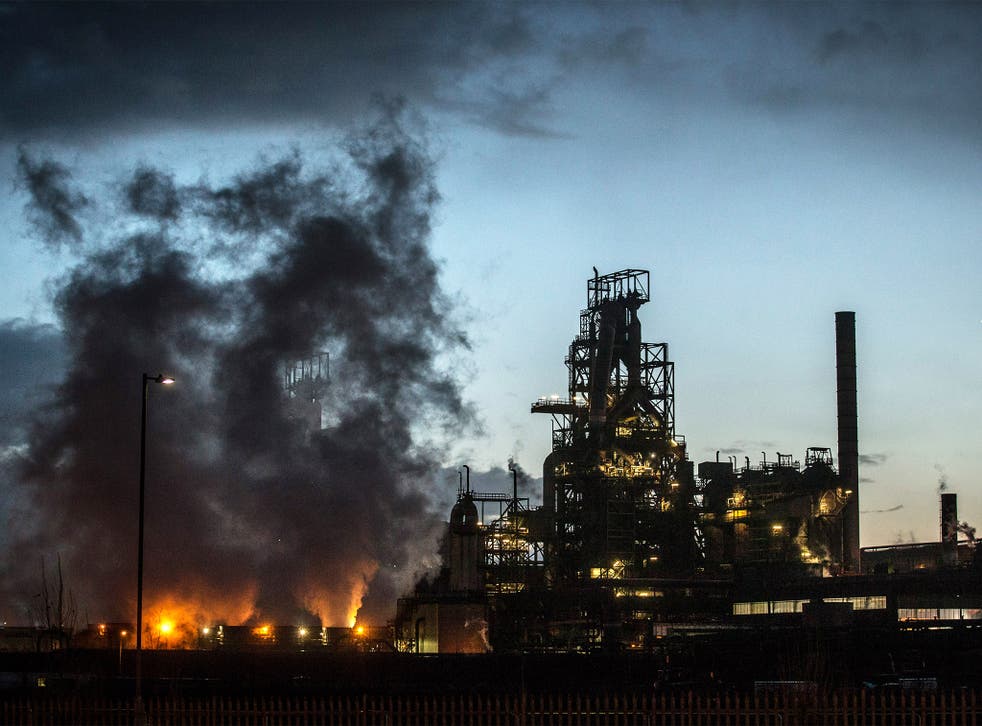 It's a little known fact that Britain's largest manufacturer today is an Indian-owned conglomerate called Tata. Over the past decade, Tata has taken over a series of famous British brands, from Jaguar Land Rover and Tetley Tea to what's left of the once-mighty British Steel. Today Tata owns 19 European companies, in industries ranging from tea to IT, steel to cars, and employs 60,000 people in Britain.
Having invested more than £12bn in the British economy since 2000, Tata is fond of promising that it will give back to the community far more than the profits it extracts. But the company is not immune to global markets and slumping commodities prices, and it has announced cuts in the UK in the past year affecting thousands of staff.
Tata has a unique ownership structure, with two-thirds of its central holding company, Tata Sons, owned by charitable trusts. Protestations of corporate social responsibility are commonplace among 21st‑century corporations. Do Tata's philanthropic record and ownership structure give British consumers, investors and workers better reasons to trust them?
Tata has long been India's biggest business, but Tata companies in the UK play down their Indian origins and prefer to emphasise the Britishness of their brands. It's a strategy which has paid off remarkably well, especially at Jaguar, where an annual loss of £400m in 2008 turned almost overnight into handsome profits, big expansion and rapidly growing export markets, especially in China. Last November, the Queen opened Jaguar's new engine plant at Wolverhampton, in an acknowledgement of the private brand's success under its foreign owners.
Tata UK is keen to advertise its commitment to corporate social responsibility, with the magic letters "CSR" sprayed across all its publicity. One example I experienced first-hand while working on a BBC documentary on the group was at the London School of Economics, where the head of Tata Europe, David Landsman, a former Foreign Office mandarin, welcomed the latest batch of recruits to the grandly titled Tata International Social Entrepreneurship Scheme. It's an opportunity for students from British universities to spend a summer vacation in India, working on one of the many social welfare projects run by Tata companies.
CSR was also the dominant theme last November at Tata's "inaugural reception", a multimedia event at the Science Museum in London, which brought together British business leaders and MPs to celebrate the group's arrival on the European economic scene. There were presentations on technological innovations such as "self-learning" cars, but the main emphasis was on the many schemes – including 1,200 apprenticeships at its UK steel works – through which Tata is offering young Britons employment skills. The Science Museum event was the business equivalent of a UK coming out party for Tata. Vince Cable, the Business Secretary, was there to compliment them on bringing much needed "long-term-ism" to British industry.
Tata, more than any other business I know, is rooted in its history, as both a pioneering creator of wealth and a philanthropic channel for turning profits back into social capital. Its founder, Jamsetji Tata, is now a venerated symbol of enterprise and philanthropy throughout the company, his bust garlanded with fresh flowers in the foyer of virtually every Tata office and factory. Today Tata prefers to forget the buccaneering capitalism with which its founder began his remarkable career. Like most other Indian merchant princes of his time, he cut his business teeth in the notorious opium trade with China.
Jamsetji freely admitted that Tata's wealth had first to be created by hard-headed, even ruthless, competition, before it could be redistributed to good causes. He ploughed the profits of his China trade into India's infant textile industry, cashed in on the global cotton shortage during the American Civil War and emerged by the 1860s as India's biggest industrialist – a position his successors have maintained for a century and a half. Jamsetji was also one of the first global entrepreneurs to recognise that a stable business needs to invest as much in human capital as in the latest technologies. His factories were among the first in the world to introduce the eight-hour day, accident and sickness benefits, paid leave and retirement pensions.
When the Tatas made their next great leap, from textiles into steel and heavy industry, the concept of labour welfare was taken further, with factories surrounded by model industrial townships, in which the employer provided everything from free housing to health care and education.
The most impressive example is Jamshedpur, named after the founder, a steel town carved out of the jungles of northern India more than a century ago after the discovery of rich coal and iron ore deposits. Tata Steel still runs the town under lease from the government; and the quality of its public services is far superior to those of India's notoriously corrupt, elected municipalities. With a network of rural development projects across the tribal areas it mines, Tata Steel jokingly ran an advertisement saying "We also make steel!"
This concept of a benevolent employer caring for its employees' needs and for the wider community, a virtual state within the state, has made Tata a household name for trust and integrity across the Indian subcontinent.
Whether in health, education or the arts, Tata philanthropy is everywhere. Jamsetji left half his estate to a new science university at Bangalore, the nucleus of India's present Silicon Valley, and also funded higher education abroad for Indian students.
In the early 1900s, his son Sir Ratan brought Tata philanthropy to the London School of Economics, where he endowed the study of the new science of sociology. He also funded Mahatma Gandhi's civil rights campaigns in South Africa and donated his art collection to the Bombay museum. In the 1940s, the Tatas gave India its first cancer hospital in Bombay, with free treatment to whoever needed it, followed three years ago by a far bigger, state-of-the-art version in Calcutta. In the 1970s, Tata money paid for India's biggest and most prestigious cultural centre, the National Centre for Performing Arts in Bombay, with six theatres, restaurants and galleries.
Permeating Tata's philanthropy is its founder's view that charity should be given to the most talented, rather than to the most needy – that it should be a reward for merit rather than a consolation for poverty, and wherever possible should take the form of a loan rather than a gift. The purpose must be to encourage enterprise and self-reliance, not dependency – a sentiment which chimes with the Tory concept of the deserving poor.
The present-day keeper of the Tata conscience is Mukund Rajan, based in Mumbai and grandly titled "brand custodian and chief ethics officer". Tata, he reminds us, is above all a competitive business, and "its values are inseparable from the creation of value". Underlying the CSR rhetoric is the tough business realism behind Tata Steel's recent decision to sell off some of its loss-making British operations to Klesch, the Swiss-based group run by a billionaire commodities trader.
The Community union decided to boycott the Science Museum event in protest at 5,000 potential job losses, saying "We want consultation, not canapés!" Two weeks later Tata's chairman, Cyrus Mistry, flew out from India to offer them just that, and the result was a joint statement promising that Tata would consider union alternatives to a sell-off and "act as a responsible seller taking into account the interests of all stakeholders". It's an indication that the Tata brand of caring capitalism still prefers conciliation to confrontation when hard decisions have to be made.
Family fortune: The Tata succession
The world's biggest family business was founded by a family which happily abdicated control to professional managers and charitable trusts. Tata's founder, Jamsetji, born in 1839 into India's tiny Parsi Zoroastrian minority, was among the first Western-educated Indians to emerge from the British Raj.
He became one of the most adventurous commercial travellers of his time, managing his family's Far Eastern trade, making trips to Europe to search out the latest technologies, touring the Middle East to inspect its cotton trade, and finally scouring the American steel belt to find the best engineers and geologists for his infant Indian steel plant.
Jamsetji's sons, Sir Dorab and Sir Ratan, were both childless and left their shares to charitable trusts, which still own 66 per cent of the shares of Tata Sons, the group's central holding company. In 1938, the Tata crown passed to a collateral branch, represented by JRD Tata, who had grown up in France with a French mother.
Despite his very cosmopolitan background, he shared the founder Jamsetji's commitment to Indian nation-building. JRD presided over the Tata empire for more than half a century, helping it survive the socialism of Nehru and Indira Gandhi and leading it into new sectors like aviation, chemicals, trucks and computer software.
In 1993, JRD, childless like his predecessors, was succeeded by his distant cousin, Ratan, who went on a foreign buying spree that included Jaguar Land Rover. Two years ago, Ratan Tata handed over the chairmanship to Cyrus Mistry.
Though not a Tata, he is a Parsi, and his sister is married to Ratan's half-brother. The Mistry family are the biggest private shareholders in Tata Sons, but Ratan, who continues to chair the Tata charitable trusts, remains a powerful presence.
Zareer Masani's documentary 'Tata: India's Global Giant' will be broadcast on BBC Radio 4 at 11am tomorrow
Register for free to continue reading
Registration is a free and easy way to support our truly independent journalism
By registering, you will also enjoy limited access to Premium articles, exclusive newsletters, commenting, and virtual events with our leading journalists
Already have an account? sign in
Register for free to continue reading
Registration is a free and easy way to support our truly independent journalism
By registering, you will also enjoy limited access to Premium articles, exclusive newsletters, commenting, and virtual events with our leading journalists
Already have an account? sign in
Join our new commenting forum
Join thought-provoking conversations, follow other Independent readers and see their replies