Why the toy industry may not have much to look forward to this Christmas
British manufacturers are hoping for some Christmas cheer, but with consumer confidence shaky, the signs don't look too promising, reports Lucy Tobin
Lucy Tobin
Wednesday 19 December 2012 00:57 Comments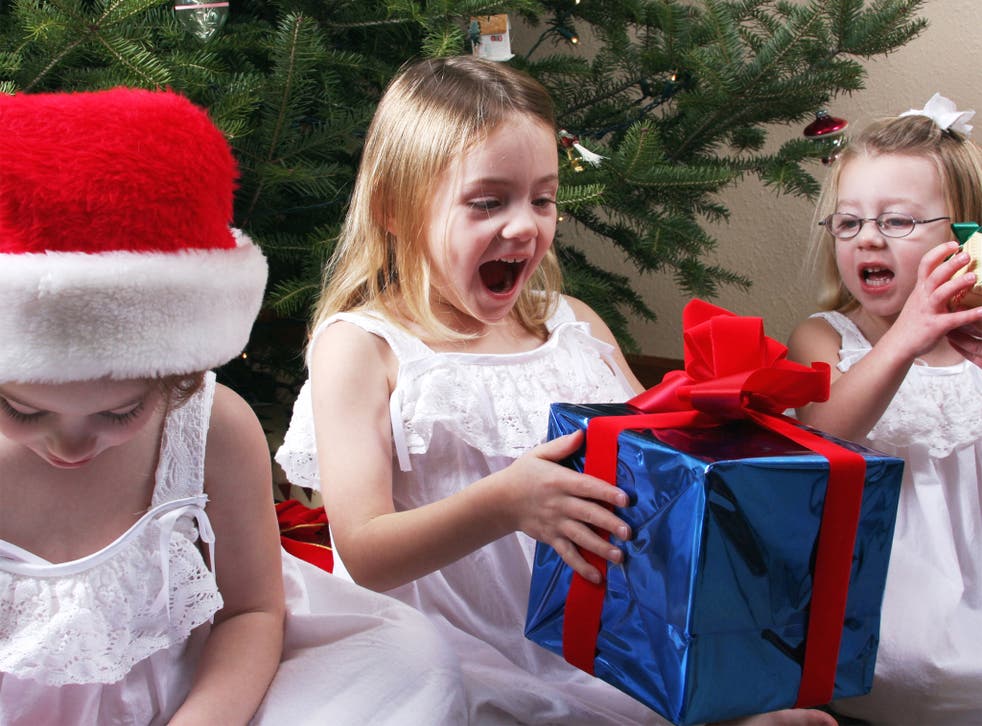 It's just days until children can start ripping open their presents under the Christmas tree, but the toy industry worked out weeks ago how many gifts they will be getting: the same number as last year.
"Flat" is the verdict on toy sales this year, or, at best, "timid growth", according to the industry analysts NPD.
"Shaky consumer confidence, an uncertain economy and concern over disposable income will make consumers more careful," the company reports.
But the toy sector needs a big Christmas: sales between January and the middle of November are down 2 per cent on 2011 figures. And this Christmas, orders are running later than usual. The toys expected to be at the top of Christmas lists across the country this year, such as Furbys, the LeapFrog LeapPad Explorer 2, Mattel's Barbie Puppy Play Park and Monopoly Millionaire, are "shifting one or two weeks later compared to previous years as consumers wait to buy their presents until they think they have the best-possible deal", says NPD.
Sam Neilson, of the Bath firm TKC Sales, whose toys include Grit scooters and Penny skateboards, says this Christmas has had a "slow build-up" but it is hoping for a "huge, late surge".
Customers, he laments, "believe they are getting better value from internet discounters, but the reality is we have lost a huge quantity of knowledgeable specialist retailers which will never return".
The signs don't look good. Character Group, the maker of Peppa Pig toys and Zhu Zhu hamsters, this month posted a sharp fall in annual profits – down 22 per cent to £7.08m in the year to September – and warned of a "disappointing" Christmas. Weak sales were forcing retailers to delay orders and cut prices to clear stock, chairman Richard King said, and concluded: "The trading period to Christmas will not produce a satisfactory result."
Robert Eatwell, who co-founded Cheatwell Games in 1986, is still holding out for a merry Christmas for the industry this year.
"In the toy industry one always know that, whatever the economic climate, Christmas will happen and people will have to buy gifts. This means that a company such as ours only sees a reduction in turnover, at worst – in bad years, the market never disappears."
Cheatwell hopes its unusual products might make it a winner this Christmas. Plop Trumps is what it calls a "poo-tastic version of the age-old game of Top Trumps" – each card indicates the "business" facts for animals, and it has sold 70,000 units this year.
"Up until this year we had not noticed any effects from the recession. This was partly due to the number of manufacturers reducing and our determination to keep our retail prices low and offer value for money. But this year has been a bit flat, I think because the independent sector is not so buoyant, and the Jubilee Bank Holiday, Olympics and poor weather all impacted on this area."
As parents' spending on their kids' entertainment falls, unlike other industries, toy makers can't cut as deeply in some areas such as materials.
"The consumer is demanding more and more value from products. With that pressure the potential is for suppliers to reduce cost by reducing product quality or use lower-quality suppliers," says Andy Cooper, marketing manager of Worlds Apart, which makes toys and furniture from licensed brands including Hello Kitty and Peppa. "[But] our products are for kids. We can't take risks on the materials we use or the construction of the products to meet short-term price demands."
The UK toy market is the biggest in Europe – worth just shy of £3bn in 2011. A whopping 110 million toys will be unwrapped on 25 December, costing an average £9.21 each.
But when will they be bought? Adrian Whyles, general manager of University Games UK, which makes board games such as Pointless, 5 Second Rule, and Gruffalo Word Rhyming Game, explains: "Consumers are waiting for special offers.
"There is more demand for promotional activity, as consumers are looking for the best deals and prices. It has become more expensive to bring products to market."
Some are hoping that delayed orders translate into good news for UK firms.
Mark Slade, owner of Surrey-based Little Wigwam, which makes educational placemats and jigsaws, says: "Because we are a UK company and we manufacture all of our products ourselves, we are able to adapt our manufacturing runs to meet the demands of rapidly increasing sales – if we were having to import from, say, China, we would have been left stranded by the delays and lead times."
Toy makers hope the fact Christmas falls on a Tuesday this year will give Britons two extra shopping days compared to last year and boost sales. And tapping into key trends is boosting cash through the tills for some.
Chris Spalding, chief executive of kids' tablet firm LeapFrog, claims being plugged into a growing trend has helped sales to rise 33 per cent this year in the UK. He says: "We've got high expectations for Christmas. While old favourites remain timeless, the popularity of children's technology continues to grow."
On the whole, though, average spend is falling, and all toy firms are having to respond.
"We've certainly felt the impact of the recession over the last few years," adds Jamie Dickinson, marketing manager at Playmobil UK. "Instead of going for big-ticket items, parents are going for smaller sets."
Pocket money-priced items are in vogue.
"It will," Mr Dickinson adds, "be a while yet before the average retail value increases."
Child's play is big business
* The UK toy market is the biggest in Europe – worth just shy of £3bn in 2011, ahead of France, Italy, Spain and Germany.
* Christmas is worth £1bn, or 34 per cent of annual toy sales.
* A whopping 110 million toys will be unwrapped on 25 December, costing an average £9.21 each.
Register for free to continue reading
Registration is a free and easy way to support our truly independent journalism
By registering, you will also enjoy limited access to Premium articles, exclusive newsletters, commenting, and virtual events with our leading journalists
Already have an account? sign in
Join our new commenting forum
Join thought-provoking conversations, follow other Independent readers and see their replies