MPs order Bank of England governor to clarify 'apparent contradictions' in LCF evidence
Treasury Committee asks Andrew Bailey to clear up difference of agreement with senior judge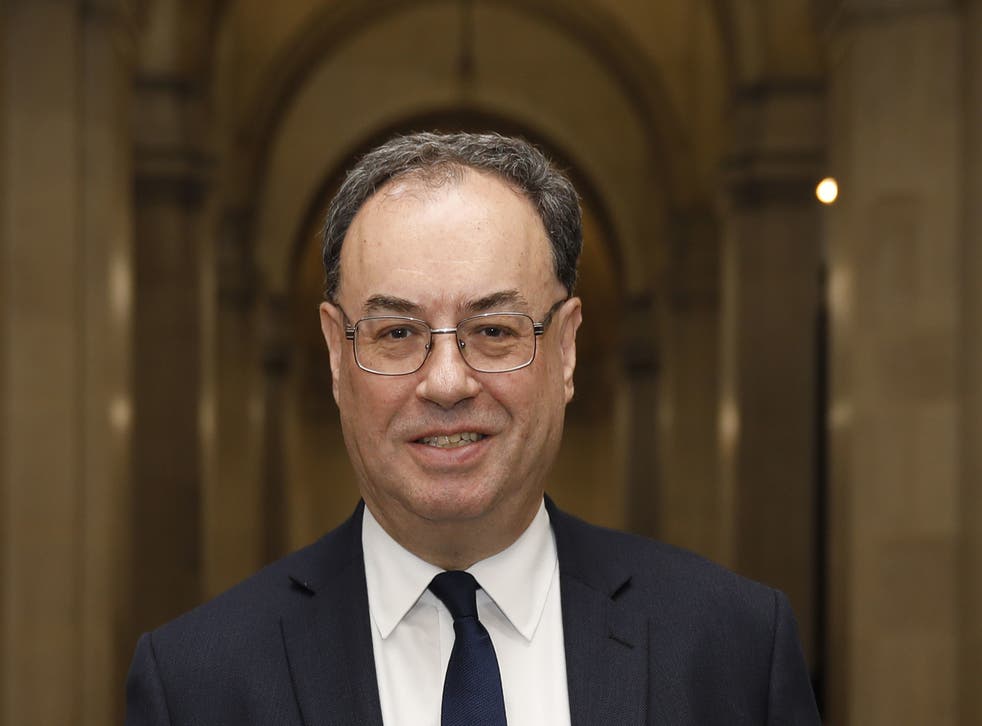 MPs have ordered the governor of the Bank of England to clarify "apparent contradictions" between evidence he gave to a House of Commons committee and the statements of a senior judge.
The Treasury Select Committee has written to Andrew Bailey, asking for further detail about comments he made regarding a damning report on the failure of the Financial Conduct Authority (FCA) to stop savers losing millions of pounds in collapsed investment firm London Capital & Finance (LCF).
Mr Bailey, who was head of the City watchdog before he took the Bank of England's top job last year, publicly disagreed with the author of that report, former Court of Appeal judge Dame Elizabeth Gloster.
Dame Elizabeth said that Mr Bailey and other senior FCA officials had sought to remove their names from the report.
Mr Bailey told the committee last month that he was "angry" with this characterisation, arguing that he had only tried to remove reference to him being personally culpable for the LCF fiasco. He sought to draw a distinction between culpability and responsibility as FCA chief executive.
Mr Bailey has apologised for failings that occurred when he was head of the regulator.
Dame Elizabeth wrote to the committee after the session to provide a letter from Mr Bailey that she said supported her version of events.
The committee gave Mr Bailey a deadline of 22 March to "clarify the apparent contradictions between the evidence you gave and Dame Elizabeth's account".
LCF collapsed in January 2020, leaving 11,600 savers with heavy losses. The company sold so-called mini-bonds to investors, using its FCA authorisation as one way to attract a total of £237m.
Savers believed their money was in safe Isa accounts, with money invested in a broad range of companies.
It later emerged that some of the money had been spent on race horses and a helicopter, while other funds had allegedly been channelled into companies linked to LCF's directors.
The Gloster report revealed that the FCA had received multiple warnings about LCF over several years but had failed to act.
It found that the FCA failed to properly regulate and supervise the firm before it went into administration.
UK news in pictures

Show all 50
In his evidence to the Treasury Committee last month, Mr Bailey said that Dame Elizabeth had described the FCA as a "broken machine" when he arrived there in July 2016. Dame Elizabeth said it was Mr Bailey who first used the term that was then quoted in her report.
The retired judge said the fact that problems predated Mr Bailey's four years at the helm did not excuse continued regulatory failings.
Mr Bailey told MPs on the committee that the FCA had been overwhelmed by the number of complaints it received from the public.
"We inherited no system for extracting information out of the contact system calls," he said. "The contact centre was receiving 200,000 calls per year and there was no system of extracting information from those calls.
"The red flags, contemporaneously, were buried in the 200,000 calls and there wasn't a system of extracting them. I wish there was."
The Bank of England declined to comment on the committee's request.
Join our new commenting forum
Join thought-provoking conversations, follow other Independent readers and see their replies