Apple, Samsung and Sony failing to act on child labour in mines, Amnesty claims
The human rights group claims said it has contacted 16 multinationals who were listed as customers of the battery manufacturers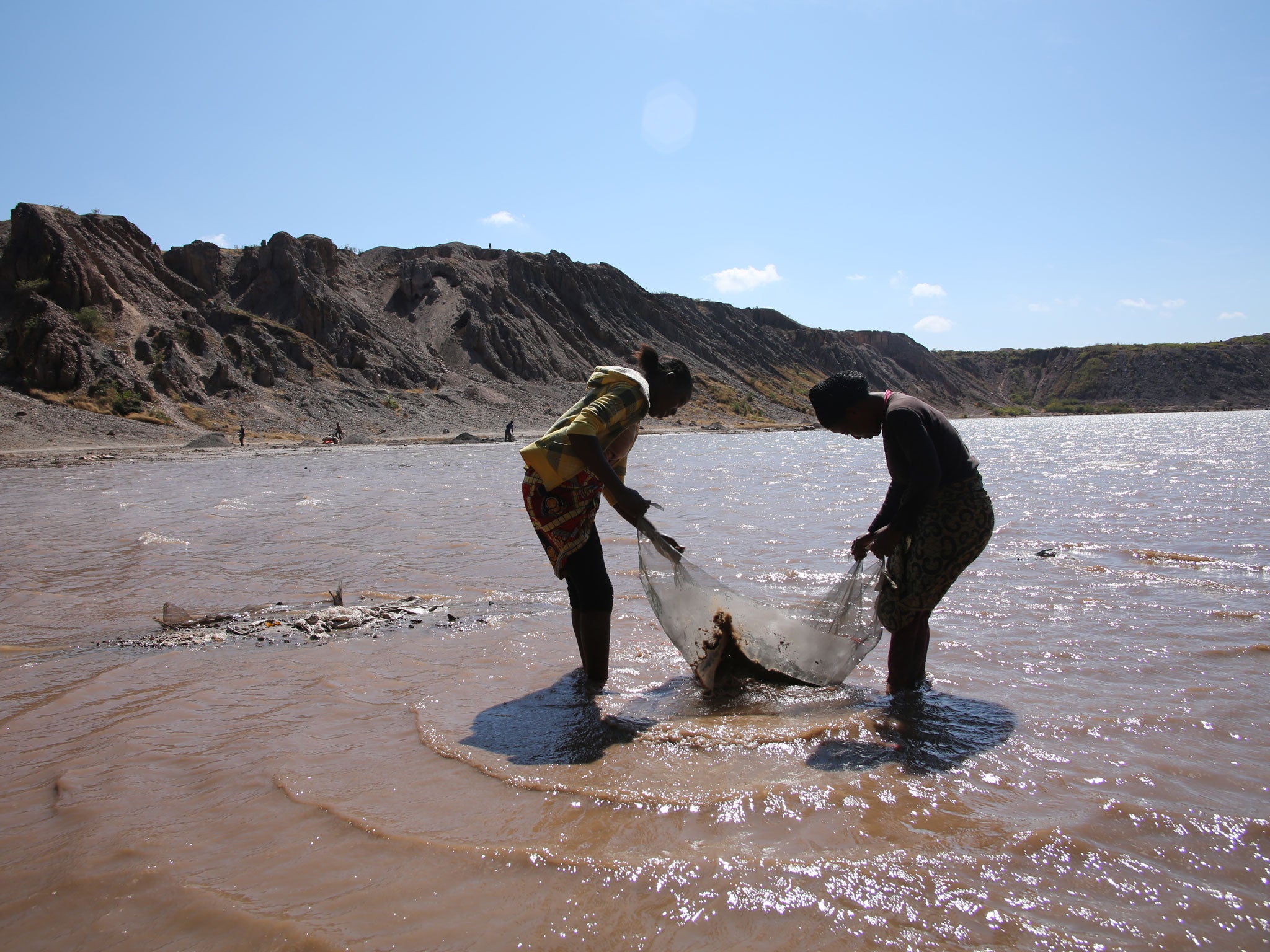 Apple, Samsung and Sony among others major technology companies have been accused by human rights organisations of failing to do basic checks to ensure their supply chain does not involve child labour.
According to the report into the use of cobalt "This is what we die for: Human rights abuses in the Democratic Republic of the Congo power the global trade in cobalt" by Amnesty International and Afrewatch children as young as seven work in dangerous conditions in cobalt mines.
Cobalt is used to power many devices such as mobile phones, laptop computers and other portable electronic devices.
But exposure to cobalt can have potentially fatal side effects. Despite this, adult and child miners work without the most basic protective equipment, the organisations claim.
Chronic exposure to dust containing cobalt can result in a potentially fatal lung disease, called "hard metal lung disease".
"The glamourous shop displays and marketing of state of the art technologies are a stark contrast to the children carrying bags of rocks, and miners in narrow manmade tunnels risking permanent lung damage," said Mark Dummett, business and human rights researcher at Amnesty International.
Mr Dummett said big brands should take responsibilities for the material their products are made off.
Amnesty International and Afrewatch researchers spoke to 87 current and former cobalt miners, 17 of them children, from five mine sites in southern Democratic Republic of Congo (DRC) in April and May 2015. The DRC produces at least 50 per cent of the world's cobalt.
Paul, who started mining at the age of 12, told researchers: "I would spend 24 hours down in the tunnels. I arrived in the morning and would leave the following morning." Other children said that they worked in the open, in high temperatures, or in the rain.
UNICEF estimated in 2014 that approximately 40,000 boys and girls work in all the mines across southern DRC, many of them involved in cobalt mining
The human rights group claims said it has contacted 16 multinationals who were listed as customers of the battery manufacturers.
According to Mark Dummet many of the companies have a zero tolerance policy for child labour but they do not investigate their supplies.
"Without laws that require companies to check and publicly disclose information about where they source minerals and their suppliers, companies can continue to benefit from human rights abuses. Governments must put an end to this lack of transparency, which allows companies to profit from misery," he said.
Apple said it believes every worker in the supply chain has a right to safe ethical working conditions.
"We are currently evaluating dozens of different materials, including cobalt, in order to identify labour and environmental risks as well as opportunities for Apple to bring about effective, scalable and sustainable change," Apple said.
The tech giant said it is committed to be a force for a change by supporting government action and partnering with companies and other stakeholders such as Amnesty International to make a difference.
"We have made significant progress, though we know our work is never done and will not stop until every person in our supply chain is treated with the respect and dignity they deserve," Apple added.
The Sony Group established the "Sony Supplier Code of Conduct" in June 2015 with the expectation of every supplier agreeing and adhering with applicable laws, work ethics and labour conditions and respect for human rights.
"As such Sony has a strong commitment to ethical business conduct and we have a stringent policy and management system to minimize the risk of child labor throughout our supply chain," the company told the Independent.
"With respect to cobalt supply chain and human rights issues reported in the Amnesty report, we take this issue seriously and conducted due investigation. So far, we have not found obvious results that our products contain the cobalt originated from Katanga in the DRC," Sony said in a statement.
Samsung told Amnesty that it is carrying out supply chain due diligence for the four so-called conflict minerals (tantalum, tin, tungsten, and gold). The company does not know where the cobalt in its products comes from:
"In reality, it is very hard to trace the source of the mineral due to the suppliers' nondisclosure of information and the complexity of the supply chains. Therefore it is impossible for us to determine whether the cobalt supplied to Samsung SDI comes from DRC Katanga's mines," Samsung admitted.
Business news: In pictures
Show all 13
Only Apple and Microsoft said that they had taken any sort of proactive steps to address human rights issues in the artisanal mines in southern DRC, according to Amnesty report.
Microsoft said it was already supporting an organisation that was tackling human rights abuses, including child labour, in artisanal mines in southern DRC.
"Companies must not simply discontinue a trading relationship with a supplier or embargo DRC cobalt once human rights risks have been identified in the supply chain. They must take remedial action on the harm suffered by people whose human rights were abused," Mark Dummett said.
Join our commenting forum
Join thought-provoking conversations, follow other Independent readers and see their replies