Defence giant Babcock International to cut 1,000 jobs in the UK and overseas
Key Ministry of Defence supplier announces redundancies after revealing massive £1.7bn of write-downs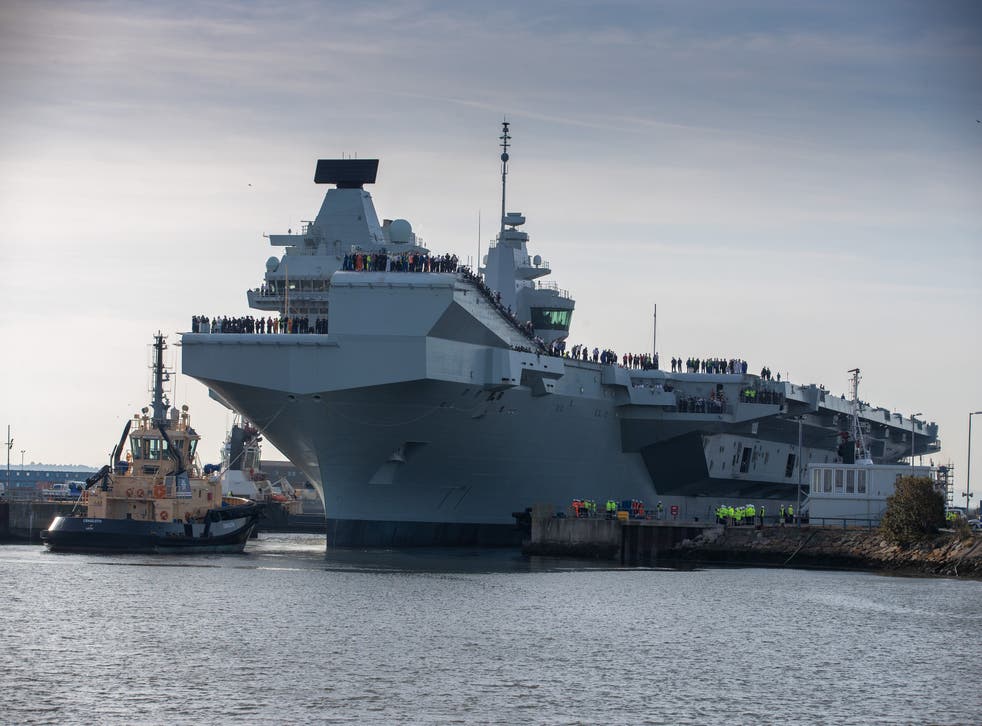 Defence giant Babcock International has laid out plans to cut 1,000 jobs as part of an overhaul of its business as it revealed write-downs of around £1.7bn.
The company said 850 jobs would go in the UK.
Babcock's headquarters are in London and it has offices, training facilities, dockyards, testing centres and research and development facilities across Britain.
Babcock is a key supplier to the Ministry of Defence. A review of the group's contracts revealed that some were less profitable than had the company accounted. Babcock warned that underlying profits would be £30m lower each year as a result of the review.
The group said it expects to bring in £400m from the sale of parts of its businesses as part of a cost-saving overhaul.
Its share price jumped 15 per cent immediately after the announcement.
Babcock said: "We are changing our operating model to simplify the business and reduce layers.
"The consequential restructuring will have a one-off cash cost of approximately £40m.
"The expected realisable annualised savings are approximately £40 million."
Chief executive David Lockwood, who took the helm last year, said he hopes that for workers affected by the review, the group will be able to find a "place where people can flourish" through the sale of assets to new owners.
He added: "People will see this as a watershed moment when the new company starts to emerge."
Babcock employs around 30,000 staff worldwide.
Join our new commenting forum
Join thought-provoking conversations, follow other Independent readers and see their replies