Bank of England increases interest rates from 0.25% to 0.5% as inflation soars
Move marks the first back-to-back increase since June 2004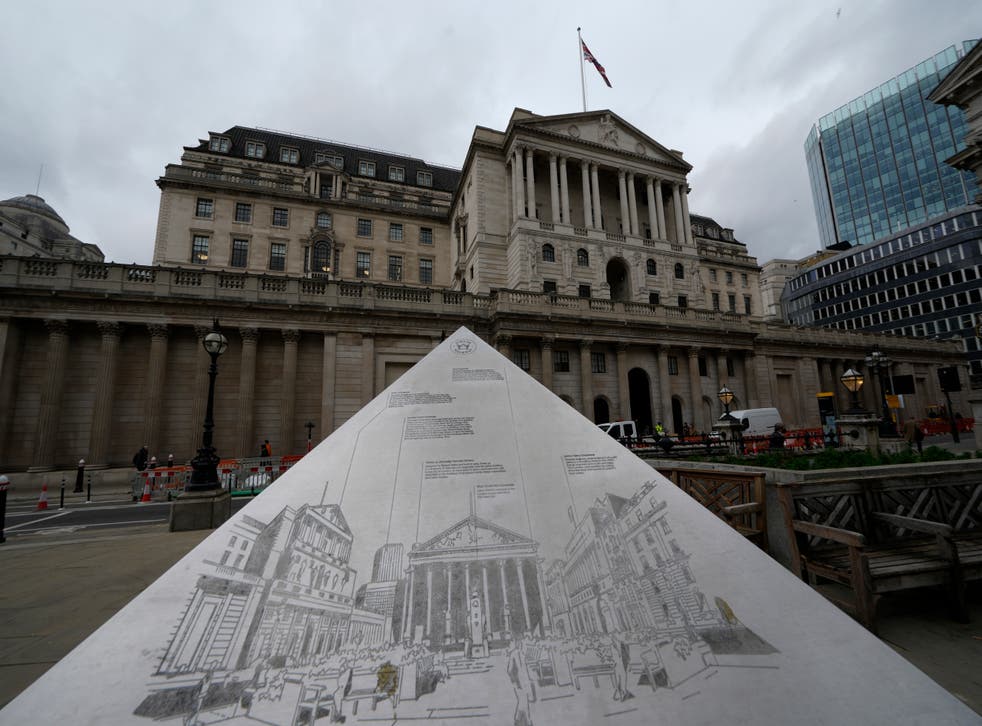 The Bank of England has raised interest rates from 0.25 to 0.5 per cent in an attempt to curb growing inflation.
As rates jumped from 0.1 to 0.25 per cent in December, the latest move marks the Bank's first back-to-back increase since June 2004.
The central bank said its Monetary Policy Committee (MPC) had voted five to four in favour of the interest rates rise. It added that four of its members wanted to lift them to 0.75 per cent.
"Given the current tightness of the labour market and continuing signs of greater persistence in domestic cost and price pressures, the committee judges that an increase in Bank Rate of 0.25 percentage points is warranted," it said.
The Bank added that "some further modest tightening in monetary policy is likely to be appropriate in the coming months".
The interest rates decision, which puts the UK far ahead of the US and the rest of Europe, comes a month after inflation hit 5.4 per cent, the highest level seen in almost 30 years.
This figure could climb to almost 6 per cent in February and March, before peaking at 7.25 per cent in April, the Bank warned on Thursday. "Core goods CPI inflation is also expected to rise further, due to the impact of global bottlenecks on tradable goods prices," the MPC said.
Policymakers have predicted that inflation pressures - such as rising energy costs - will stretch into the second half of next year.
Meanwhile, the central bank downgraded its growth predictions from 5 to 3.75 per cent this year and from 1.5 to 1.25 per cent in 2023.
Amid this gloomy economic outlook, the Bank has predicted that people's disposable income will plummet by roughly 2 per cent, the largest drop since records started in 1990.
The UK's cost-of-living crisis has been exacerbated by spiralling energy prices, which have caused dozens of British suppliers to go into administration.
Energy regulator Ofgem announced on Thursday that the country's price cap will rise by 54 per cent to around £1,971 in April, heaping more financial pressure on struggling households. The price limit could rise by a further 10 per cent in October, according to the Bank.
To offset economic difficulties caused by this spike in costs, the chancellor Rishi Sunak offered £350 to most British households.
Even with this support, household bills are still set to be much higher than last year, with the Resolution Foundation think tank recently predicting that they will be £1,200 more expensive this year.
Register for free to continue reading
Registration is a free and easy way to support our truly independent journalism
By registering, you will also enjoy limited access to Premium articles, exclusive newsletters, commenting, and virtual events with our leading journalists
Already have an account? sign in
Register for free to continue reading
Registration is a free and easy way to support our truly independent journalism
By registering, you will also enjoy limited access to Premium articles, exclusive newsletters, commenting, and virtual events with our leading journalists
Already have an account? sign in
Join our new commenting forum
Join thought-provoking conversations, follow other Independent readers and see their replies