Cladding scandal: Barratt takes £56m profit hit to fix dangerous buildings
Much of the bill for 'legacy' properties relates to Citiscape, a block of 95 flats with severe structural problems and covered with flammable material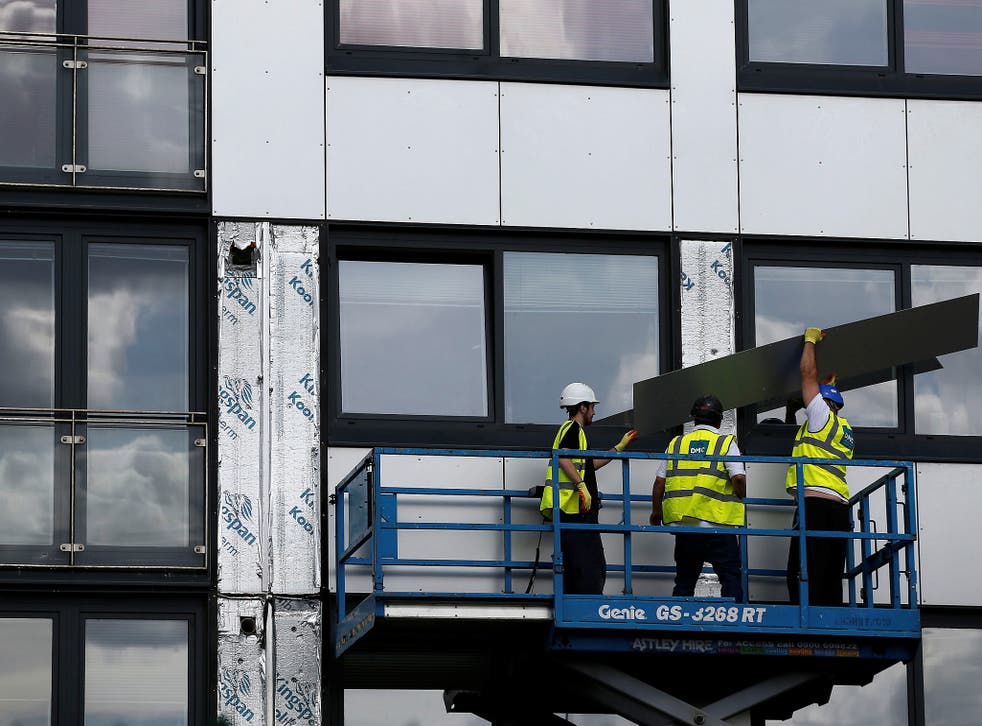 Britain's biggest housebuilder Barratt Developments has taken a £57m profit hit to cover the cost of fixing dangerous buildings covered with flammable cladding.
The largest bill was for Citiscape, a block of 95 flats in Croydon, where residents were told they would have to pay £3m to make their homes safe to live in.
Residents at Citiscape were spared the costs after a battle with Barratt and the building's freeholder – a British Virgin Islands-based trust controlled by multimillionaire property tycoon Vincent Tchenguiz.
While inspecting the building's Grenfell-style cladding, engineers found structural faults which meant residents had to be evacuated.
A property tribunal ruled in 2018 that leaseholders were responsible for the cladding costs which were estimated at £2-£2.5m, or around £25,000 per flat. By July last year, the costs including structural work had ballooned to £15.8m.
That would have worked out at £161,000 per flat but Barratt agreed to pay for work on the building which was built in 2003.
Barratt estimated that remediation across all of its sites would cost £70m. A review started in July is now "substantially complete and has not identified any other buildings with issues as severe as those present at Citiscape", Barratt said.
"We have borne the cost of some remedial works at a small number of developments where we have a legal liability to do so or where relevant build issues have been identified."
As the Grenfell Inquiry prepares to resume hearings next week, housebuilders are under increasing pressure to foot the multi-billion pound bill for removing potentially deadly materials from hundreds of thousands of blocks.
Nearly four years after the tragedy that killed 72 people, up to 4.6 million homeowners are thought to be living in properties that may not be safe and which they cannot sell.
Many have been told they must pay tens of thousands of pounds to fix problems that are not their fault and some are already paying for "waking watch" patrols to guard their homes.
Campaigners including the Leasehold Knowledge Partnership have called for other housebuilders to reveal the costs of making their buildings safe.
Barratt's disclosure of costs came as it reported bumper earnings in the first half of its financial year.
Its share price rose 2.3 per cent on Thursday after profits increased 2 per cent on the back of higher demand for housing.
Register for free to continue reading
Registration is a free and easy way to support our truly independent journalism
By registering, you will also enjoy limited access to Premium articles, exclusive newsletters, commenting, and virtual events with our leading journalists
Already have an account? sign in
Register for free to continue reading
Registration is a free and easy way to support our truly independent journalism
By registering, you will also enjoy limited access to Premium articles, exclusive newsletters, commenting, and virtual events with our leading journalists
Already have an account? sign in
Join our new commenting forum
Join thought-provoking conversations, follow other Independent readers and see their replies