Sir Philip Green sells BHS to ex-racing driver and broker with no retail experience
Shell company chaired by ex-City banker Keith Smith buys the British retail giant for undisclosed sum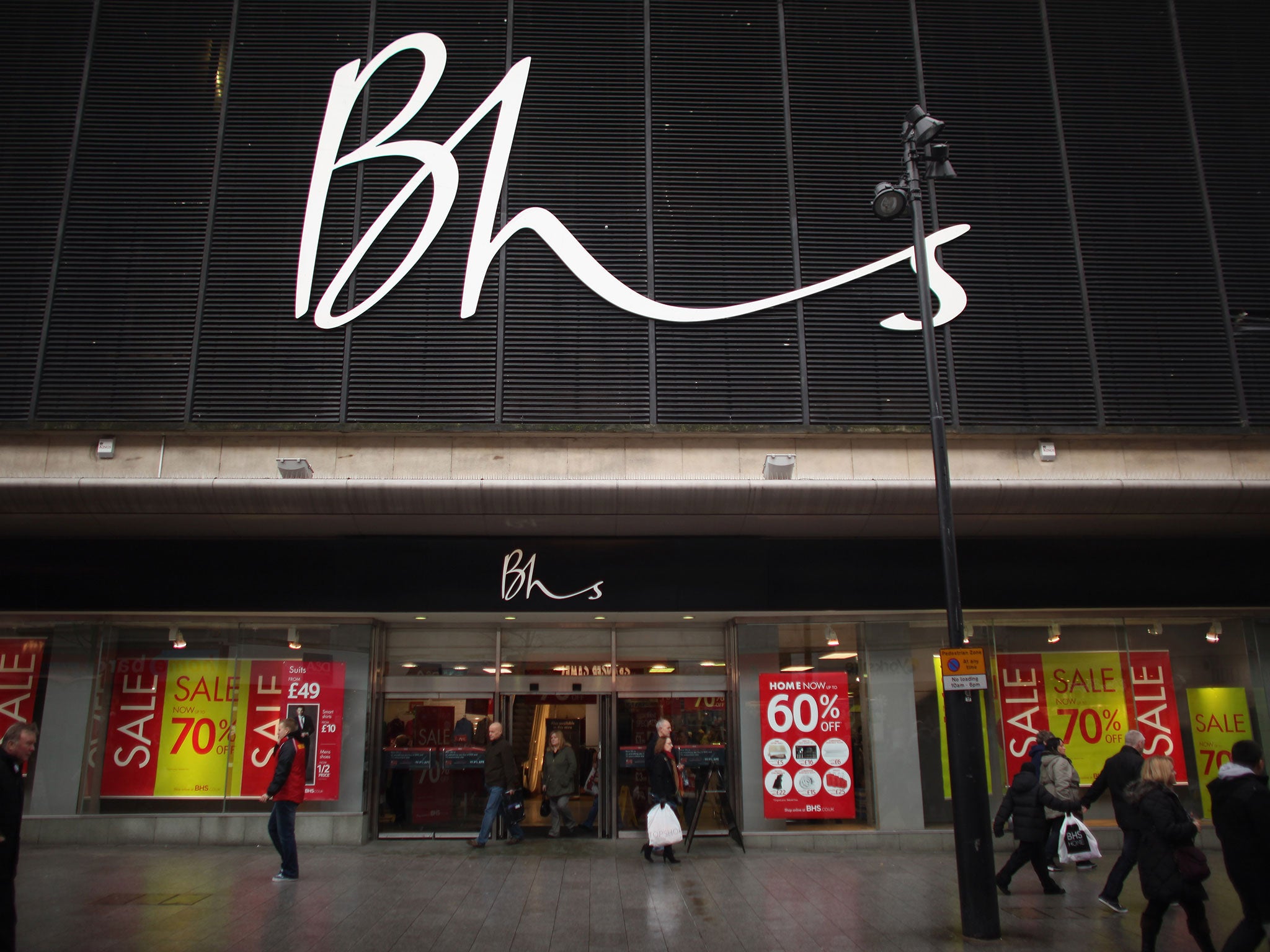 Sir Philip Green has sold his loss-making Bhs department store empire for a nominal sum, ending his 15-year ownership of the business.
The retail tycoon described himself as "happy-sad" at the sale to an investment consortium. "It's been 15 years – that's not nothing, is it? I was still asking myself 48 hours ago if I really wanted to do it." Detailed talks had been going on for the last three weeks, he added.
The buyer calls itself Retail Acquisitions, and its Companies House filings say it was set up in November. It is chaired by the former City financier Keith Smith, famed in the City for handling the flotation of Langbar International, a company that later collapsed amid a financial scandal in which he was not implicated. It is said to be funded by a group of wealthy individuals.
The biggest shareholder is an ex-racing driver, Dominic Chappell, a business contact of Sir Philip. Born into a wealthy family, Mr Chappell has been personally bankrupt in the past but is now fully discharged and has said the bankruptcy was due to being unable to pay legal costs in a private civil matter.
The deal might be seen as a bounceback for him from 2008, when his Island Harbour Holdings business, operating a marina and restaurant on the Isle of Wight, went into administration.
The sale takes out a key plank of Sir Philip's Arcadia empire, which also includes Topshop, Dorothy Perkins, Miss Selfridge and Wallis. But the Bhs stores have lost money heavily since the recession.
The terms of the deal were not disclosed but Sir Philip said he had not paid the bidders to take Bhs off his hands, even though Companies House filings shows it made a pre-tax loss of £69.6m last year. The buyers are, however, taking on the pension liability, reported to be £100m.
Sir Philip said: "They found the business was loss-making but clean, no skeletons in the cupboard. It's not battered and beaten up, the balance sheet is in good shape and there's a lot of cash in the bank. And from my side, I'm relaxed in terms of their financial capacity to run it."
Details of the buyers remain sketchy. A spokesman said they planned to invest in the company and not close stores, although there is speculation they will call in retail and restructuring experts. They will add more concessions in stores, across everything from fashion to electricals, while continuing to host concessions from Sir Philip's other Arcadia brands. They also see opportunities to expand overseas and online.
Mr Smith said: "This is a fantastic opportunity to breathe new life into this iconic ... brand. We are convinced that with strategic and focused support, we will return Bhs to profitability and safeguard the workforce."
However, the retail expert Richard Hyman said in his blog: "This is not a turnaround. Its natural constituency no longer exists. Primark does it much cheaper, Bonmarché has a more relevant model and M&S has a stronger brand."
The buyers lack retail experience on the board and say they are looking for a retailer to become chairman. The former Thomas Cook chief executive Harriet Green was approached through a headhunter several months ago but turned the offer down.
Sir Philip said the deal would leave him free to focus on the other parts of his empire. "There's lots to go at, lots to do," he said, adding that Top Shop has just opened in New Zealand, and is opening in Atlanta today and Houston next week.
Mr Hyman said: "Exiting Bhs will have been as close to painful for Philip as any business decision will ever be."
Join our commenting forum
Join thought-provoking conversations, follow other Independent readers and see their replies