The Independent's journalism is supported by our readers. When you purchase through links on our site, we may earn commission.
Black Friday 2016: Opening times for Argos, Tesco, John Lewis and Sainsbury's
Everything you need to know if you're getting up early to bargain hunt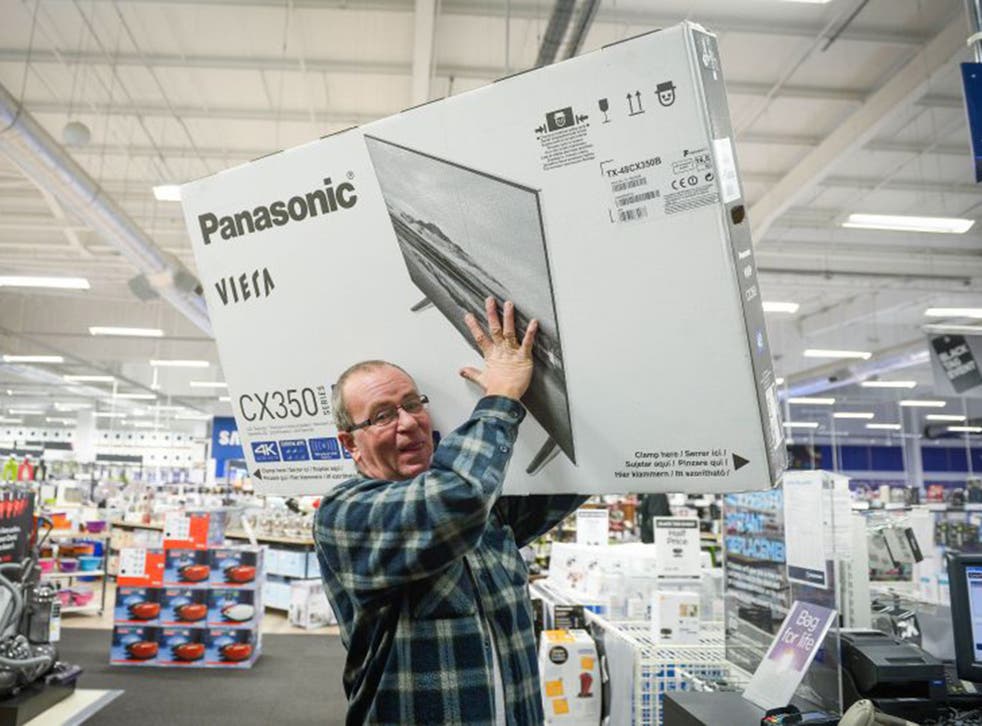 Black Friday will take place on 25 November this year. Imported from the States, Britain is bracing itself yet again for another nationwide shopping spree.
Get the latest Black Friday news and deals
Retailers are set to slash prices to kick-start the Christmas shopping season. Tesco, Argos and Currys have already gone live with huge Black Friday promotions.
Last year, UK shoppers cracked the £1bn sales mark for the first time ever and experts are predicting a similar result this year. Twenty-seven per cent of adults across the country are expected to purchase over the weekend period.
Asda has decided not to take part in Black Friday for a second year in a row in response to negative customer feedback. Ironically the company, owned by US retail giant, Walmart famously brought the Black Friday to the attention of British retailers.
Such fears haven't yet affected other retailers' plans however.
Store opening times
John Lewis will open from 8am this Friday and its flagship store in Oxford Street will stay open for business until 10pm. The retailer has already started to lower its prices – keeping to its famous 'never knowlingly undersold' price match service.
Curry's PC World have launched a 10-day "Black Tag" sale event starting from the 22 November to the 1st December, featuring over 3,500 discounted items. Stores will open at 6am.
Tesco is already offering online and in-store bargains. The majority of stores will open at 5am. For all local times click here.
Sainsbury's stores will open at 7am, although for some times may vary. To check your local store's opening time click here.
Argos could not wait for Friday, and have already released huge discounts on electrical products. It will continue its sale for 13 days ending on Wednesday 30 November. For opening times click here.
Join our new commenting forum
Join thought-provoking conversations, follow other Independent readers and see their replies