Intel CEO Brian Krzanich resigns over 'consensual relationship with employee'
He has been temporarily replaced by CFO Robert Swan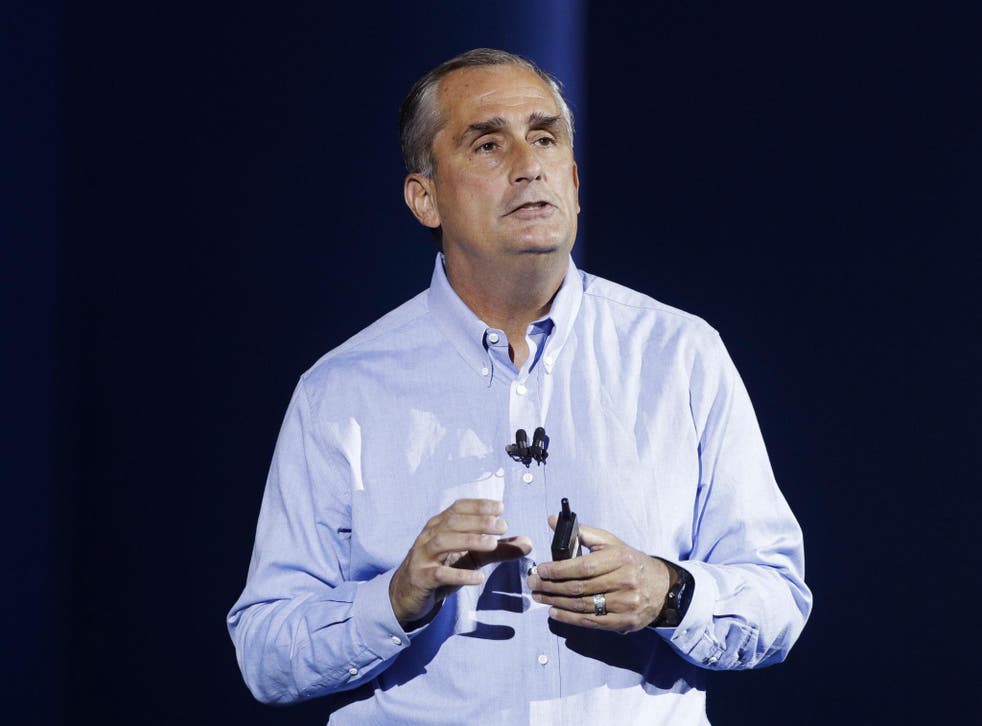 The chief executive of Intel, Brian Krzanich, has resigned from his post after the company was notified that he had previously had a consensual relationship with an employee of the tech giant.
Mr Krzanich has been replaced temporarily by Robert Swan, the processor giant's chief financial officer.
"Intel was recently informed that Mr Krzanich had a past consensual relationship with an Intel employee," Intel said in a statement. "An ongoing investigation by internal and external counsel has confirmed a violation of Intel's non-fraternisation policy, which applies to all managers".
The press release continued: "Given the expectation that all employees will respect Intel's values and adhere to the company's code of conduct, the board has accepted Mr Krzanich's resignation."
The company added that the board of directors had already begun a screening process to find a new, permanent CEO.
The relationship in question between Mr Krzanich and an employee occurred some time ago, according to a CNBC report, but the company only recently became aware of the situation.
Google uses artificial intelligence algorithm to predict the likelihood of death of hospital patients
World news in pictures

Show all 50
Company filings show that Mr Krzanich's total compensation included $21m last year, and the company paid for his transportation and residential security concerns.
His tenure as CEO began in May of 2013, when he was named to the post and confirmed by the board.
He had previously served as vice president and chief operating officer of the company. He first joined the organisation in 1982.
Mr Krzanich is credited with leading the company's diversification from its personal computing roots into the server and cloud computing arena.
Intel is also planning to launch a new line of dedicated graphics processors.
In a statement, Intel Chairman Andy Bryant said that the company will still adhere to Mr Krzanich's vision, and that he does not expect a major disruption in the company's operations. "The Board believes strongly in Intel's strategy and we are confident in Bob Swan's ability to lead the company as we conduct a robust search for our next CEO," Mr Bryant said.
"Bob has been instrumental to the development and execution of Intel's strategy, and we know the company will continue to smoothly execute. We appreciate Brian's many contributions to Intel."
The stock price of Intel rose about 120 per cent during Mr Krzanich's time as CEO.
Join our new commenting forum
Join thought-provoking conversations, follow other Independent readers and see their replies