China charges GSK-linked investigator and his wife for 'illegally obtaining private information'
The charges are the latest chapter in an extremely damaging story for Glaxo, which is accused by prosecutors of having bribed its way to winning drug supply contracts in the company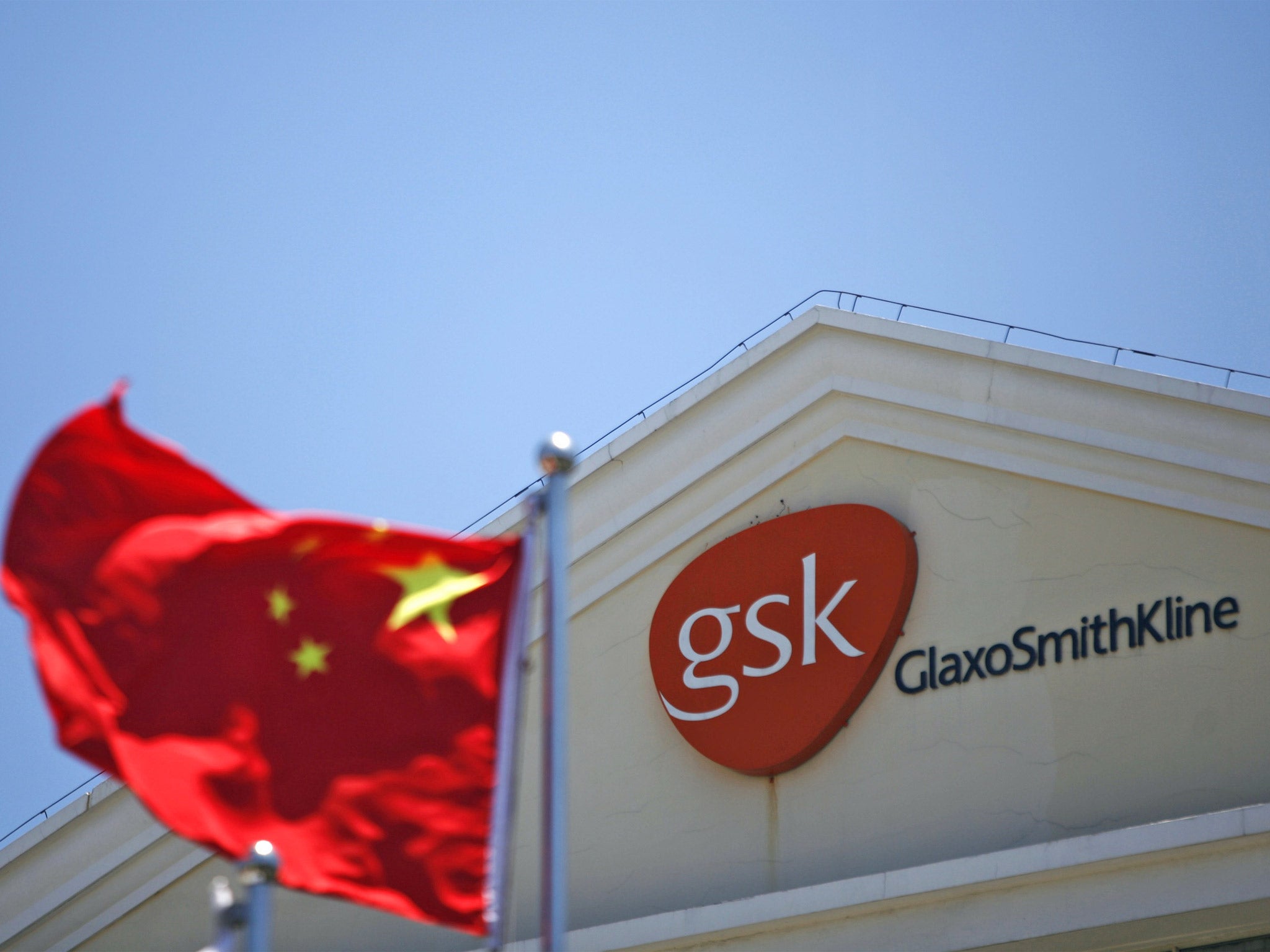 The corporate detective hired by GlaxoSmithKline to find out who had been sending explicit videos of its China boss has been formally charged by prosecutors in the country.
Peter Humphrey, a former Reuters correspondent and highly regarded operator in the region, is charged with "illegally obtaining private information". His wife has also been served with the same charges.
Mr Humphrey's investigations agency, ChinaWhys, was attempting to discover who had sent a sex tape of Glaxo's general manager in China, Mark Reilly, to senior executives at the company.
The emails containing the video, of Mr Reilly with his girlfriend, are also thought to have included a number of allegations of corruption against him.
The charges are the latest chapter in an extremely damaging story for Glaxo, which is accused by prosecutors of having bribed its way to winning drug supply contracts in the company.
ChinaWhys is widely used by British and other multinationals to carry out due diligence on companies and people on China, which is notorious for corruption.
However, the information uncovered by such probes can be inconvenient to China's image abroad. A series of investigations based on corporate filings and other publicly available documentation has led to a series of damaging stories in the media about Chinese government officials.
Also, investigative hedge funds in the US have uncovered corruption in Chinese companies, and then published their information while betting against the share price.
That led to a crackdown by the government on what information could be legally accessed by such investigators. Mr Humphrey published a damning article about what he described as an undemocratic clampdown just weeks before his arrest last year.
The Xinhua news agency, in today's charges, said he and his wife had "illegally trafficked a huge amount of personal information on Chinese citizens for profit." The information had been obtained by "secret photography, infiltration or tailing after someone."
It accused the pair of compiling "so called reports" and selling them "at high prices" to their clients "most of which are China based multinational corporations including GSK China," it said.
One security consultant who has worked with Mr Humphrey said: "The law in China does not have a few grey areas: it is one big grey area. The authorities can tolerate a practice for years then round people up on an arbitrary basis."
He described Mr Humphrey as a "scrupulously careful character" but said it appeared he had been "caught up in a case freighted with power plays."
This chimes with the theory that he must have begun investigating somebody with clout in the Chinese establishment.
GSK boss Mr Reilly is being investigated by Chinese authorities.
Join our commenting forum
Join thought-provoking conversations, follow other Independent readers and see their replies