A Texan 'accelerator facility' can give UK a lesson in nurturing startups
Small Talk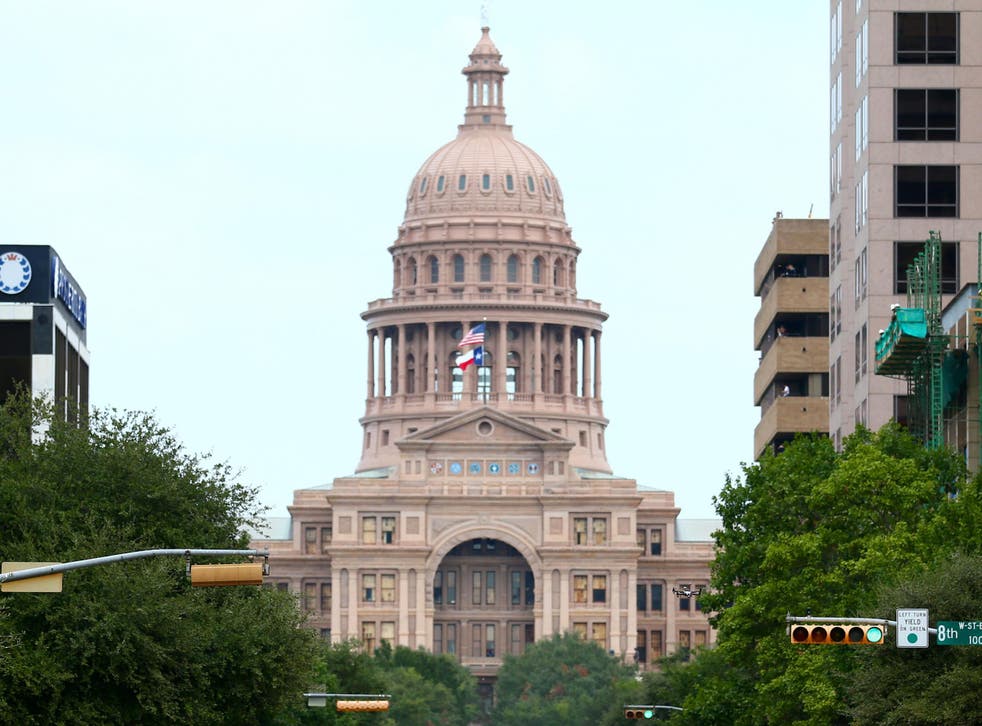 Boris Johnson last week told an international conference that "innovation is now set" in the UK's capital city. Maybe so, but the Mayor of London – and other British policymakers – could have learnt much from Steven Adler, the Mayor of Austin, Texas, another speaker at the event. Adler runs what has become the fastest-growing city in the US, thanks in large part to its success in attracting innovators and business founders from all over the country.
Many of those businesses have been nurtured and developed by the Capital Factory, an entrepreneur network and accelerator facility known across the US for start-up companies keen to hone their skills, build networks of contacts and attract investors.
Joshua Baer, founder of the Capital Factory, says cities and countries that want to systematically grow their start-up enterprises, rather than to celebrate occasional successes, need a culture of entrepreneurship. "Businesses will develop without being immersed in that culture, but you'll get many more of them if you can build a community or an ecosystem of entrepreneurialism."
The Capital Factory's initiatives include deals with international partners, who offer members discounts and perks on a range of goods and services. Those partners include British Airways, which this week flew three up-and-coming British entrepreneurs to meet the accelerator at its Austin headquarters.
For Mo Saha, Joe Stevens and Edward Stewart, founders respectively of Antidate, Whispering Gibbon and Gym Company Marine, the trip offered the chance to get one-on-one guidance from entrepreneur mentors, as well as to forge links with potential partners in the US.
The broader opportunity, however, was to experience first-hand the culture of a city where entrepreneurs are the norm rather than the exception. The Capital Factory alone has hundreds of businesses signed up to a pay-monthly membership that gives them access to its workspace facilities, including more than 100 enterprises in which it has invested.
"In the UK, it doesn't feel like those kind of support networks exist," says Stewart, whose company installs gym equipment in ships and offshore facilities. "There is no single place you can go to get that kind of support, or find a peer group of entrepreneurs going through the same issues."
"Our business is at a crossroads as we move from product development to revenue generation," adds Joe Stevens, of 3D printing specialist Whispering Gibbon. "We are having to acquire the knowledge to make that transition as we go along, and it isn't easy to find people who have been through that process and are willing to share their experiences."
Baer says the UK must do more in these areas. He points out that Ireland, for example, is some way ahead. "Ireland has done an enormous amount to support entrepreneurs in a short space of time, both directly through supportive tax structures, but also in encouraging the development of networks like our own," he says. "Those sort of strategies must be pursued deliberately – they don't just develop by accident."
Austin benefits from many of the advantages that London and other British cities also have, should they choose to exploit them – a big university, major corporations, good transport links – but the Texan city has been able to produce larger numbers of successful start-ups than the UK because of the virtuous circle it has created. Each new generation invests in and supports businesses seeking to follow in their footsteps.
Britain's entrepreneurs are growing in number but too few are breaking through – we have yet to create the culture that Austin takes for granted.
Middle-sized companies at forefront of recovery
Mid-market companies have seen their profits more than double over the past five years, research shows, and are creating jobs three times more quickly than the UK's largest businesses. The study, published by the accountancy group BDO, reveals that while these companies account for only 1 per cent of businesses, they are responsible for a third of private-sector turnover, and one in four private-sector jobs.
Medium-sized companies (with revenues between £10m and £300m a year) grew profits by 110 per cent during the last parliament according to BDO, compared with a 3 per cent fall in the value of profits generated by FTSE 100 companies. These businesses employ 6.1 million, 50 per cent more than in 2010.
Simon Michaels, managing partner of BDO, said that despite this record, mid-sized companies were often overlooked by policymakers. He called for measures such as export support programmes and regional policy focuses. "Encouraging Britain's mid-market has to be at the heart of government plans," Michaels said.
Two-thirds of small firms improve their productivity
Almost two-thirds of small businesses have seen their productivity improve since last year, while half expect further gains over the next 12 months, a study from venture capital investor Albion Ventures reveals. Albion said 62 per cent of small businesses had taken steps to improve their productivity.
The research also suggests a link between productivity and growth, with 89 per cent of those companies forecasting productivity gains also predicting growth over the next year, compared to just 61 per cent of all firms. Amongst firms expecting to see productivity decline, just 36 per cent predicted they would grow.
Small Business person of the Week
Mo Saha; Co-founder, Antidate
"I launched the business with my oldest friend, Hatty Kingsley-Miller, who was the inspiration. She thought there needed to be an online dating service that felt more positive. Online dating seems to encourage some weird behaviours: the immediacy of the web means people do things they wouldn't normally do.
"Antidate is a one-way mirror. The girls can see the boys, but not vice versa. The girls only reveal their profile once they've said they like the look of a boy. Both sides seem to like this idea, and we don't get the abusive and nasty stuff that often goes on with online dating. The girls feel more secure, and the boys don't feel under pressure to compete for attention. Eight out of 10 of them respond when a girl says she's interested in a date.
"It's taken us several years to get the business this far, because either Hatty or I have been working while we've been setting up the company. But we're at a turning point now – we have several thousand users and we've also attracted a major investor. That's given us the confidence to go for it full-time over the next six months. We've also just won a place on a British Airways competition for entrepreneurs to travel to the US [see main article].
"Our model is evolving, as is our vision of what this platform can do. We think there's potential in revenue sharing with restaurant groups, for example, and there's no reason why we can't create a brand around the singles market – it's badly served right now.
"We're an east London business and we know our demographic, but geographic expansion is a possibility."
Join our new commenting forum
Join thought-provoking conversations, follow other Independent readers and see their replies