How small UK businesses can crack the productivity problem
'The internet and technology have democratised the ability to set up and run your own business,' according to UK manager for Amazon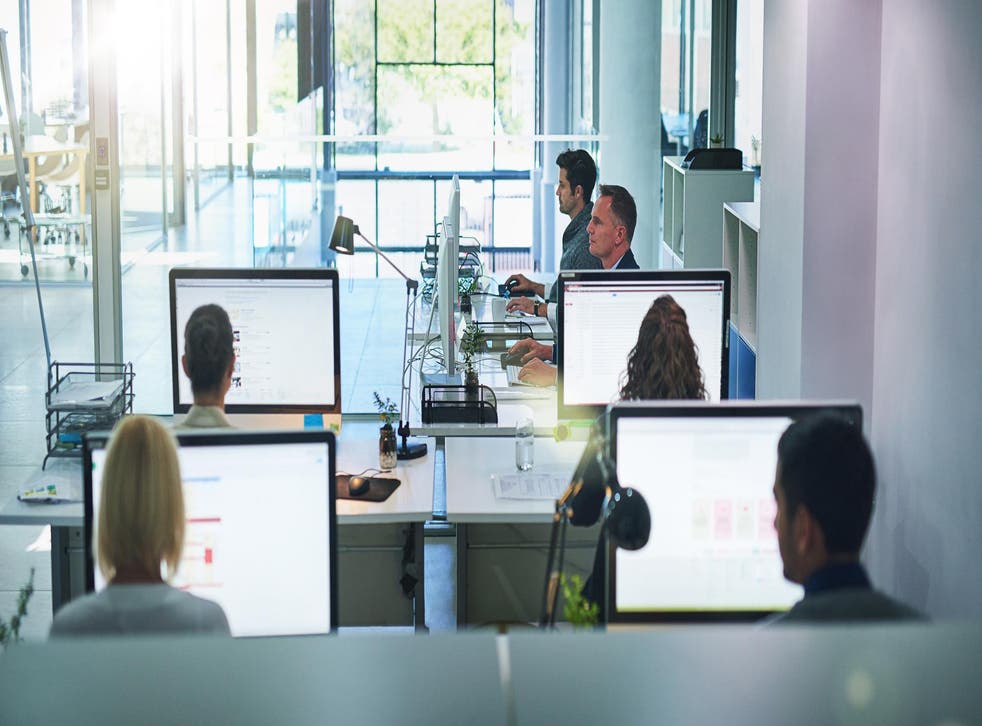 For any business, having confidence in your company, your industry and the economy is crucial to your ability to succeed. Confidence is the foundation of the entire global economy. It's what ensures consumers spend, banks lend, and businesses invest.
As such, paying close attention to the confidence of our nation's small and medium enterprises (SMEs) – a community which makes up 99.9 per cent of all private sector business – helps ensure we can spot issues early and respond quickly to resolve them before they become entrenched.
Alongside Enterprise Nation, we commissioned the SME Growth Tracker: research by Capital Economics which assesses growth prospects and views on the broader UK economy based on a YouGov survey of over 1,000 UK SMEs.
The latest quarterly report, published today, finds that SMEs in all industries of all sizes in all regions have a negative SME Confidence Index score for their own companies (-11), for their respective industries (-14) and for the wider UK economy (-27).
These scores range from -100 to +100, and all of them have fallen since the first quarter of this year, when they were +3, -2 and -11 respectively.
Businesses of all sizes want stability, clarity and continuity – but the findings of the SME Growth Tracker suggest they don't currently have that certainty.
However, there are some steps SMEs can take to boost confidence in their own business, and I also believe we at Amazon have a role to play in helping build the confidence of British SMEs. The key is to focus on boosting productivity by helping SMEs work more efficiently and effectively to maximise their output, growth and job creation.
This sounds simple, and can be simple – if SMEs focus on investing in the growing digital economy and adopting technology innovations to be leaner and more flexible, so they can grow and scale at low cost. Enhancing productivity not only means more profits for SMEs and greater insurance against economic uncertainties; it also boosts the UK economy and makes our country more competitive globally.
Earlier this year, we joined the Productivity Leadership Group (PLG), a new business-led organisation backed by the UK Government to increase productivity amongst businesses in the UK. The PLG found that if all except our most competitive businesses were able to improve their productivity to match the companies ranked 10 per cent above them, an additional £130bn Gross Value Added (GVA) would be unlocked every year – certainly a boost to business confidence.
The productivity power of e-commerce is also evident in the findings from our SME Growth Tracker. It shows SMEs that use e-commerce expect greater growth in revenue, jobs and profits over the coming year, compared to those that don't.
In the coming year, e-commerce will account for 36p for every pound of revenue for SMEs that use e-commerce, and that figure is even higher for microbusinesses, employing five or fewer people, who expect it to account for 42 per cent of their revenue.
Business of all sizes have a role to play in supporting the confidence of our nation's small business, by fostering productivity. Larger businesses like Amazon have a particular role to play in opening up our global digital and physical infrastructure to SMEs – providing access a global customer base in a simple and accessible way.
The internet and technology have democratised the ability to set up and run your own business, enabling small businesses to have the same reach and access to the same innovations as global businesses. I believe boosting productivity through technology is key to building confidence in our business community, and this is just the beginning of the benefits it will bring for Britain's small businesses.
Doug Gurr is the UK country manager for Amazon
Join our new commenting forum
Join thought-provoking conversations, follow other Independent readers and see their replies