How will Amazon's entry affect the Premiership TV match?
The Real Madrid of business has joined Sky and BT as an English soccer broadcaster with the purchase of its first rights package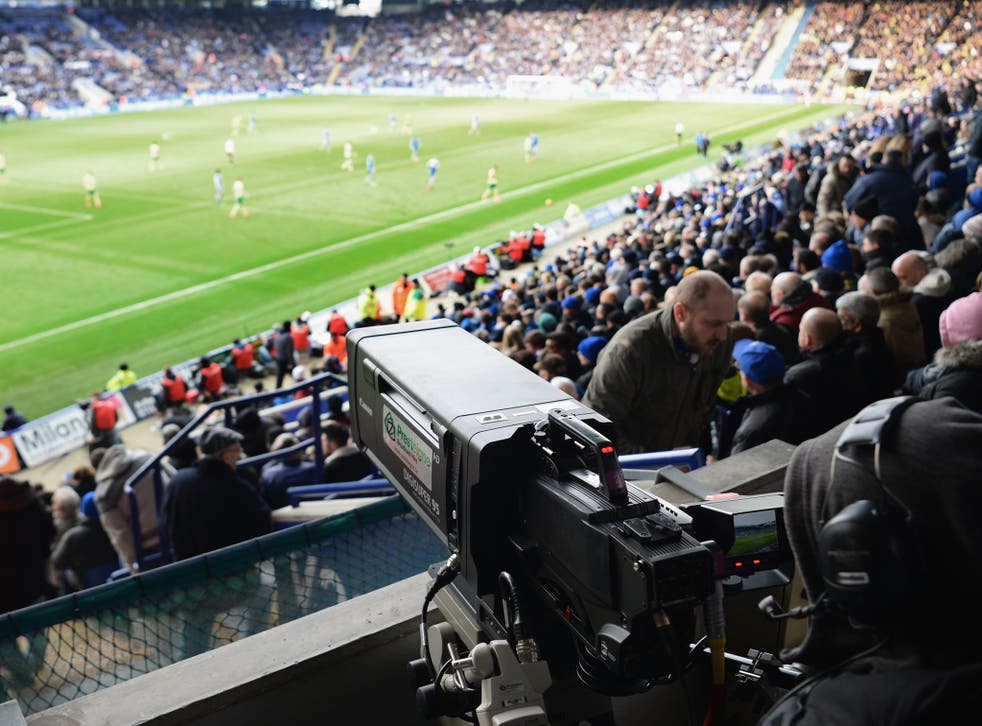 For traditional broadcasters, the news that Amazon has scored a football rights deal could feel like being a middling Premiership side upon hearing that Real Madrid has accepted an invitation to join the English league.
The Premier League had long hoped to tempt a tech giant into buying one of its packages during the current round, and on Thursday it emerged that Amazon had got in the game.
Five were sold in February. Sky, the traditional heavyweight, shelled out £3.6bn for the top four, including every first pick weekend match and the most sought after kick-off times. The price of its 2019-2022 package is a little less than what it paid during the current cycle.
Rival BT, with which it has lately enjoyed a more co-operative relationship, paid £885m for a second tier package with kick-offs at 12.30am.
It has also just added the other unsold package of 20 games for £90m.
Amazon's bundle, which was set up to tempt streaming services, is a strange one. It is not like the Thursday night NFL games the company secured the digital rights to show throughout the course of the 2017 season. Instead it covers two tranches of ten matches: all of those played on a bank holiday and mid-week date. The value of the package has yet to be revealed.
The question faced by the tech companies that looked at it – and lots did – was how to make the economics of that work.
It's not that they aren't interested in sports rights: they are. But they're global businesses that like the idea of things that can be streamed globally and generate a global audience, either of subscribers or for advertisers, on an ongoing basis.
Nonetheless, it's possible to see how the package might be a worthwhile experiment for Amazon, an organisation that has proved more than willing to spend money on doing that.
Let's say it's Boxing Day and the weather is miserable outside. Mr Smith quite likes the idea of slouching in front of the football, which will prevent him from having to talk to his family. He's thought about subscribing to Amazon Prime, without actually having done so. Could the ability to choose from a full programme of fixtures persuade him?
Or how about Ms Jones, who's been fretting about the family finances after a pricey Christmas. Could watching her beloved Burnley on Boxing Day be enough to keep her from pulling the plug?
Enough of those decisions in Prime's favour would make this a worthwhile experiment for Amazon.
Sports packages also serve to differentiate its streaming offer from that of Netflix. The latter is bigger, and has pushed out more noteworthy original content. But it offers less: Prime customers also get free deliveries, and a limited package of music, and Kindle books that they can borrow, in addition to movies and TV shows through Prime.
In future it's possible to foresee Amazon offering a wider package of sports as part of an enhanced Prime subscription. The company reportedly thought about trialling something like that with the NFL or the NBA in the US. It has also been offering a slate of extra channels through Prime, which subscribers can access if they pay more.
What this allows it to do is to dip a toe in the Premiership's water at what would appear to be a limited cost: it is notable that terms of the deal were not disclosed. The time taken to get this package sold suggests it isn't going to add a great deal to the Premier League's admittedly building coffers. But it would almost have been worth giving the rights away just to get Amazon in there. The mere mention of the company's name – or that of boss Jeff Bezos – has a tendency to put corporate executives in a tizzy.
It's a wonderful way to get them reaching for their cheque books. Sainsbury's and Asda decided to put together a highly risky mega-merger that the competition authorities may yet gut because of the mere threat of Bezos moving further into UK grocery.
His Amazon no longer represents a mere threat to Sky and BT, both of which major on infrastructure, boxes and wires and the like.
The streaming giant's presence is very real and if it does decide the waters are balmy enough to swim in, the sports part of their business models, particularly important to Sky, could get hit by a tidal wave.
Register for free to continue reading
Registration is a free and easy way to support our truly independent journalism
By registering, you will also enjoy limited access to Premium articles, exclusive newsletters, commenting, and virtual events with our leading journalists
Already have an account? sign in
Register for free to continue reading
Registration is a free and easy way to support our truly independent journalism
By registering, you will also enjoy limited access to Premium articles, exclusive newsletters, commenting, and virtual events with our leading journalists
Already have an account? sign in
Join our new commenting forum
Join thought-provoking conversations, follow other Independent readers and see their replies