Apple's share price surge shows Wall Street starting to look beyond quarterly iPhone sales
CEO Tim Cook has taken investors on a magical mystery tour of forthcoming products and they like the taste of Apple's future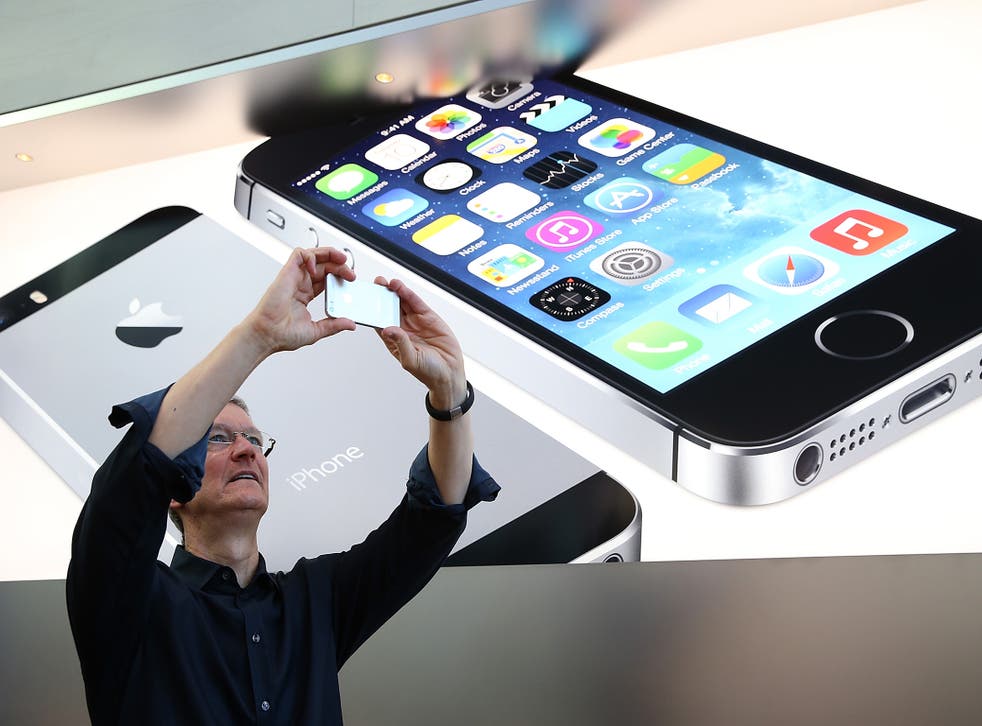 Has Wall Street forgiven Apple in the wake of the world reaching peak iPhone? It looks that way.
You may have read that sales of the iconic device during the three months to June – the third quarter of the technology giant's reporting year – came in fractionally above analysts' forecasts.
However, the fact that the company shipped 40.4m units when Wall Street had expected 40.02m – about one per cent better than the consensus forecast – isn't enough to explain the 7 per cent jump in the shares in after-hours trading.
It should be remembered that iPhone sales still fell by 15 per cent, which is only a modest improvement on the 16 per cent tumble recorded in the three months to March.
The trend of falling revenues is expected to continue and the modest "beat" displayed by the numbers this time round hasn't changed that. The factors behind it are still operating. People are keeping their phones for longer, China's economic woes and competition from rivals there, have further impeded progress.
The fanbois will still gush about the forthcoming new model. A lot of people will still want to brandish it in front of friends and colleagues. "So you spent $700 so you could say nya, nya. Dude, you need to get out more," is what an awful lot of them will hear.
Apple is running into the law of diminishing returns when it comes to its upgrades. People are starting to think twice about spending that sort of money to replace phones that already do just about everything they could possibly want them to do.
It's rather surprising, if you think about it, that a company as apparently innovative as Apple has hitched its fortunes to one product to the extent that it has.
CEO Tim Cook, who must take some of the blame for that, appears to recognise the problem. Hence the unusually open discussion about the seeds Apple has stashed in its core on the analysts' call. Cars, TVs, AI, augmented reality, they all got a run out. He raved about Pokemon Go!
What's that I hear you say? The Apple Watch? It's true that it has hardly been a stunning success, which is why Apple doesn't strip the figures out (the watch is included along with iPods and the Apple TV box in the "other products" section of the results announcement).
Business news: In pictures

Show all 13
The point about Apple is it can afford the odd dud. It can actually afford a lot of duds. It has the equivalent of the GDP of several small countries stashed offshore where Uncle Sam can't get it. This year's colossal $10bn spend on R&D, a 30 per increase, will barely make a dent in it.
The shares' behaviour suggests that Wall Street feels it can afford to look beyond quarterly iPhone sales and at what the company might be able to produce with that money. Such long-term thinking is welcome. Apple has earned the right, but it wouldn't hurt American capitalism for it to be extended to some of the US stock market's lesser lights too. It wouldn't hurt British capitalism for the City to take a similar tack.
In the meantime, Apple's busy selling apps, and music, and investing in original content à la Amazon and Netflix. If the company wanted to do something cute it might even care to take a look at retro. It might run counter to the core principles flowing through its corporate DNA, but there could be more than a few sales to be had in a retooled iPod classic with blue tooth connectivity. Ripe enough for an Apple experiment? Given the prices being fetched on the second-hand market it must be worth a taste test.
Register for free to continue reading
Registration is a free and easy way to support our truly independent journalism
By registering, you will also enjoy limited access to Premium articles, exclusive newsletters, commenting, and virtual events with our leading journalists
Already have an account? sign in
Register for free to continue reading
Registration is a free and easy way to support our truly independent journalism
By registering, you will also enjoy limited access to Premium articles, exclusive newsletters, commenting, and virtual events with our leading journalists
Already have an account? sign in
Join our new commenting forum
Join thought-provoking conversations, follow other Independent readers and see their replies