The apprenticeship levy is poisoning our economy
Ministers have been told repeatedly by businesses that the levy is a lame duck, says plumbing boss
Charlie Mullins
Tuesday 29 May 2018 12:23 Comments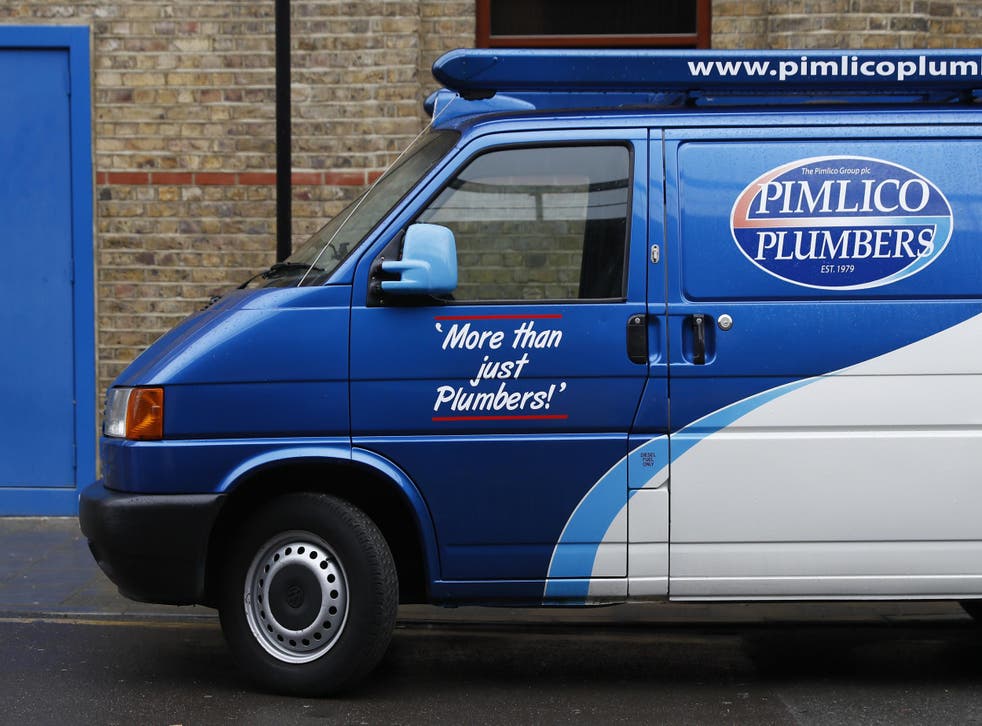 When it comes to learning, there's a nice little pearl of wisdom I often use when talking about apprentices. It goes: "Tell someone three times and they might remember, show them once and they won't forget."
It's one of those phrases that rings true with every tradesperson and apprentice I have ever spoken to.
Unfortunately, it's just not having the same effect on the government when it comes to the dog's dinner that is the apprenticeship levy.
Ministers have been told by businesses much more than three times, that the levy is a lame duck wrapped up in an administrative nightmare, but they just don't want to listen. Now they need to be shown so they won't forget.
With apprenticeship numbers falling faster than an anvil from a skyscraper, we are on the brink of the skills crisis we were warned of, when Tony Blair and his gang proclaimed for "university at all costs".
The skills and apprenticeship minister, Anne Milton, was quoted quite recently as saying the government won't sacrifice quality for quantity and are pushing a so-called higher quality apprentice model.
But without the quantity there just won't be enough people coming through, in the skills we need. And that's not the accountants, bankers and supermarket managers learning under an apprenticeship system. It's the engineers and tradespeople that keep the cogs of the economy moving.
Perhaps Milton will change her tune when there aren't enough plumbers to fix her boiler, or mechanics to repair her car. Like I said: show someone and they won't forget.
And if we are to turn this situation around, the government needs to be using Usain Bolt levels of speed. In February of this year, there were 21,800 apprenticeship starts. That compares with 36,400 for the year before, a 40 per cent fall.
In the months from August 2017 to February 2018, apprenticeship starts fell from 232,700 compared with 309,000 the previous year.
This to me is the equivalent of a water leak caused by the installation of poor pipework – fitted by a cowboy plumber. And unless someone is willing to call a reputable plumber to put it right, the leak will continue to seep, and the condition of the pipes will continue to deteriorate.
But this plumber has been trying to put it right for years. While I was initially hopeful that the apprenticeship levy, when it was announced by George Osborne in 2015, could be the solution to our skills problem, I have quickly come to realise it just isn't all that it's cracked up to be, and I'm not the only one.
Everyone from big business and SMEs, through to bodies like the Institute of Directors and Federation of Small Businesses, see that the levy is an incredibly flawed idea that has the potential to make apprentices an endangered species.
There are many reasons why this is now the case, but mainly because it's so complicated. It has led to businesses seeing it as a cost rather than a way to invest in the future. And, as we all know, costs, and indeed taxes, are never a business' favourite thing.
When we want people to stop smoking or drinking sugary soft drink they are slapped with a tax on the offending item, to get people to cut down due to the new higher price. It also sends out a signal, just in case people were confused about smoking and obesity, that such things are undesirable.
And this is precisely what the government has done with the levy, which has resulted in the tumbling number of apprentices. Perhaps they didn't intend for this to happen, but it has, so the only sensible action to take now is to scrap this unhelpful tax on training and come up with something better. At the moment this levy is a bottomless supply of venom, poisoning a training scheme that this country so desperately needs.
But I know exactly what we need to do, which is a plan I've been pushing for 10 years now, and it puts employers truly in the driving seat.
We need to make sure that every young person who leaves the school system has either a job, university place, or apprenticeship to go on to. It's that simple.
That's what the Germans do, and that's why they have a strong skills-based manufacturing economy.
Perhaps, once this change has been made, we won't have to keep telling the government that they've got it wrong and those who inhabit the Westminster village will see first-hand the positive impact apprentices have on the economy.
Maybe by being shown rather than being told, they won't forget and make the same mistake again.
One can only hope.
Charlie Mullins is founder and CEO of Pimlico Plumbers
Register for free to continue reading
Registration is a free and easy way to support our truly independent journalism
By registering, you will also enjoy limited access to Premium articles, exclusive newsletters, commenting, and virtual events with our leading journalists
Already have an account? sign in
Join our new commenting forum
Join thought-provoking conversations, follow other Independent readers and see their replies