Asos in brutal profit warning as high street hurricane lands online
Internet clothes retailer's comments about a miserable November echo what Sports Direct's Mike Ashley said last week
James Moore
Chief Business Commentator
Monday 17 December 2018 12:13 Comments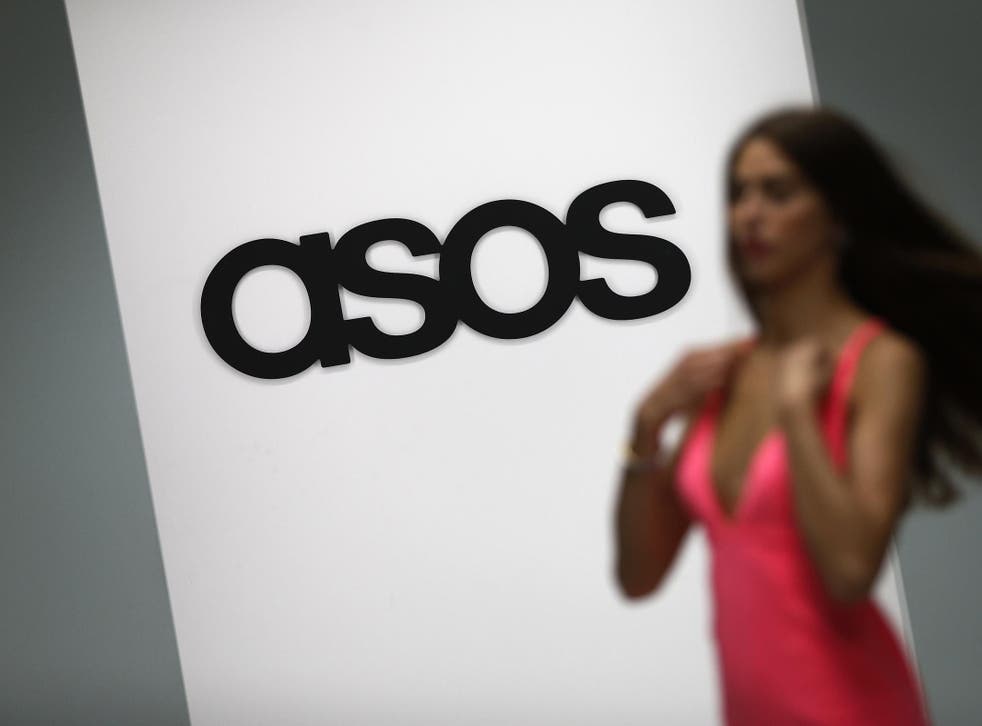 It looks like the hurricane blowing through the high street has landed online: some 40 per cent was wiped from the value of Asos shares in the wake of a brutal profit warning.
Bad enough that CEO Nick Beighton slashed his end of year forecasts. But what really spooked retail sector watchers is what he had to say about November, traditionally an important month. It was "significantly behind expectations" from both "a sales and a cash margin perspective".
Translation: it was bloody awful. We sold less than we expected to and we didn't make as much as we'd hoped on what we did sell.
What Beigthon said was very much an echo of what Sports Direct's Mike Ashley had to say about the month last week.
Now Sports Direct has been holding its own through most of the year and as for Asos? It's an internet shopping shooting star. It shouldn't be forgotten in all this that it's still growing at the sort of clip that induces tears before bedtime in the homes of the bosses of more conventional retailers. In fact, it expects to finish the year with sales up 15 per cent. The shares were killed because it had forecast 20-25 per cent.
If Asos is in the doghouse for turning in "only" 15 per cent, what does this mean for the long and growing list of the sector's problem children? By that, I mean those which were struggling when times were a little easier.
It's true that some of the problems experienced by Asos are business specific. This is a global company, and one that opted for what executives like to refer to as a "disciplined approach" to discounting as regards to Black Friday. In being less aggressive than rivals, and targeting profitable sales rather than just sales, it got clobbered. You're damned if you do and damned if you don't on that damned day (which is how many retailers privately refer to it).
But the comments about the UK – Asos's biggest market, accounting for 20 per cent of sales – are telling. Consumer confidence in this country, it warned, is increasingly fragile.
Business news: In pictures

Show all 13
The twenty-somethings that are its key market aren't spending and no wonder. They're nervous. The quite disgraceful way the government, the Conservative Party, and prime minister Theresa May in particular are carrying on over Brexit makes this entirely understandable on their part. Holding on to their money for what could be a very, very rainy day is the sensible thing to do.
Those who have been around a while will be aware that the retail sector has experienced wobbles in the run up to Christmas before. The British consumer has always ultimately splashed the cash in the end.
This time may be different. Asos might have been disciplined but Beigthon made clear it has responded to the market by cutting prices, offering promotions. Shoppers just aren't biting.
Register for free to continue reading
Registration is a free and easy way to support our truly independent journalism
By registering, you will also enjoy limited access to Premium articles, exclusive newsletters, commenting, and virtual events with our leading journalists
Already have an account? sign in
Join our new commenting forum
Join thought-provoking conversations, follow other Independent readers and see their replies