Bailiffs should face a crackdown: There are too many bad apples in the industry
A consortium of charities that help people in debt paints a disturbing picture of industry practice and argues that reforms have failed to nip problems in the bud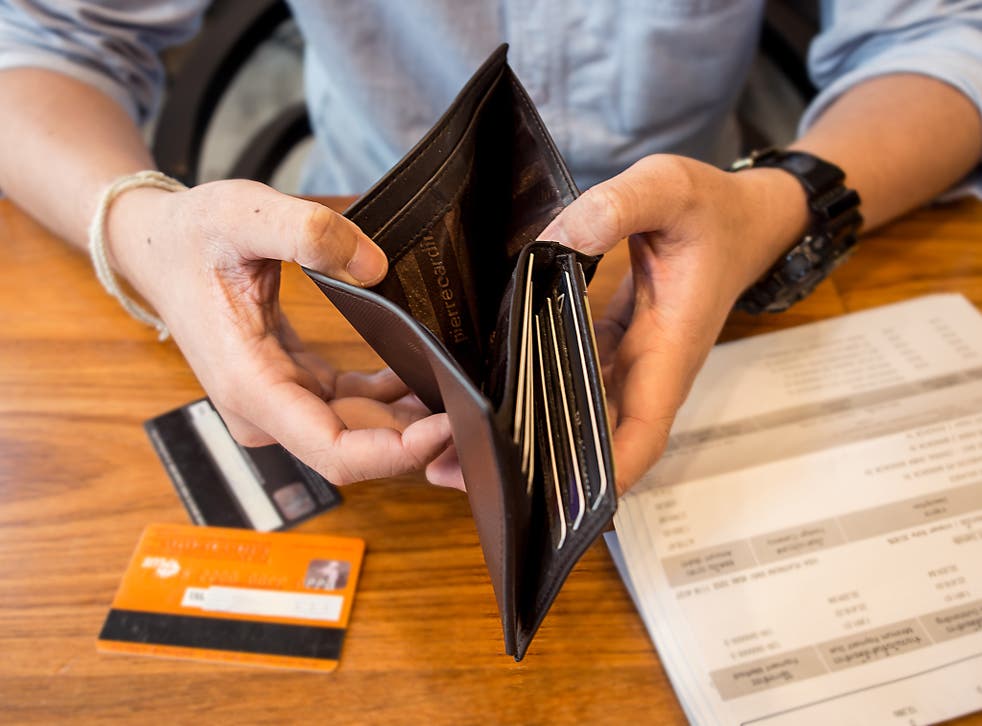 Most bailiffs would probably tell you that it's a dirty job but someone's got to do it. The problem comes when they do it in a dirty manner.
According to a consortium of charities, including the Money Advice Trust, Citizens Advice, and the StepChange Debt Charity, far too many of them make the job dirtier than it should be.
The charities say that a series of reforms enacted in 2014 in response to widespread complaints have proved ineffective when it comes to cleaning the industry up.
A report by them entitled "Taking Control" says bailiffs regularly engage in intimidating behaviour, often refuse to accept affordable payment offers, and fail to take account of vulnerable clients.
The consortium talked to 1,400 people who had dealings with debt collectors in the last six months and found that nearly a quarter (24 per cent) tried to arrangement payment over the phone.
Lenders and their operatives are fond of telling people to get in touch. "Please contact us, we're here to help," says a debt collector featured in a glossy video put out by the Credit Services Association.
It doesn't specifically deal with bailiffs, who can seize goods and sell them under court orders, but some of its members are in that business.
What the survey found, however, is that in too many cases where people did get in touch with offers of payment they were visited by bailiffs (they like to be known as enforcement agents these days) in their homes anyway.
Part of the problem is that the current fee structure provides an incentive for them to do that even though the rules say they shouldn't.
In addition, nearly a fifth (17 percent) said they were not contacted by the bailiff before getting the knock. That also breaches the regulations that came into force in 2014.
One in six clients in a survey by StepChange had been visited by a bailiff in the previous year, with half of those saying they were treated unfairly, and 16 percent saying they felt forced to take out more credit to deal with bailiffs' demands. It found intimidating behaviour during visits was commonplace.
It isn't a pretty picture, and some of the published case studies are enough to make you wince. There will be more of them if Citizens Advice is right: More and more organisations are turning to bailiffs, enforcement agents, call them what you will.
Which brings us to the solution: An independent regulator that, among other things, could oversee a free, and transparent complaints service.
It is, in fact, rather shocking that these don't already exist if you consider what bailiffs do, and the vulnerable state most of their clients are likely to be in when they appear on the scene.
Business news: In pictures

Show all 13
Critics would probably argue that such measures would cost money, and that the cost would inevitably be passed on to debtors. More likely, it would serve to spare people from being gouged by unnecessary, stressful, and too often intimidating, knocks on the door.
The UK economy is holding up at the moment, but if you think the relatively rosy outlook will continue past Brexit, with Scottish independence highly likely to follow, you're either living in cloud cuckoo land or your name is Boris Johnson.
To prevent a repeat of this report, or something even worse, in a few years time the Ministry of Justice would do well to heed its recommendations and act now.
Join our new commenting forum
Join thought-provoking conversations, follow other Independent readers and see their replies