Brexit: IoD demands progress from Government as businesses prepare for worst
The business group says its members will be needed if the Government genuinely want to make a success of this madness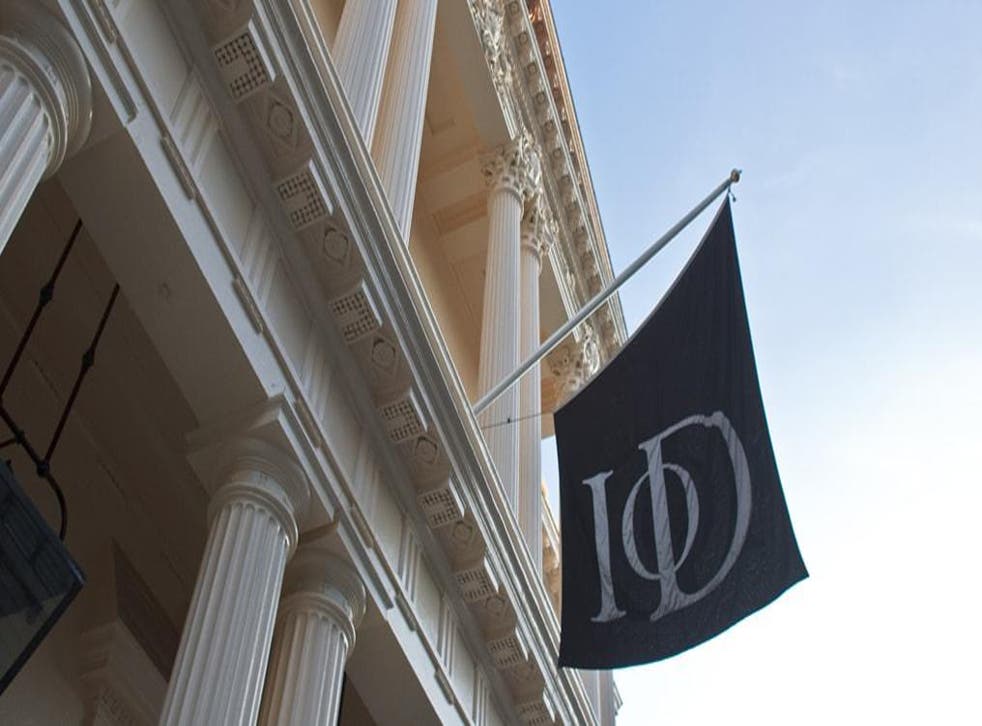 The depressing crew of third raters driving Brexit, and their toadies in the media, like nothing better than to bang on about the exciting new trade deals Britain could sign and the wonderful opportunties that will somehow be realised in the wake of their madness.
These deals, they say, are going to benefit Britain and especially British businesses. We're all going to hop and skip and jump into a new economic Shangri-La in their wake. Just you wait and see!
All it will take is the waving of a magic wand by little Liam Fox - AKA Stumbledore - at the Department for International Trade and lo we will be there!
How then to explain the response of actual businesses to this story? Which basically amounts to their saying if you don't get a move on and agree a transitional deal with the EU we're going to be screwed. We've got some contingency plans to see us through the worst, but it won't be good for UK plc if we enact them. As things stands, we're getting very close to the stage at which we'll have to.
This is basically what Stephen Martin, the director general of the Institute of Directors, will be saying at the annual dinner for his members tonight, albeit using somewhat more diplomatic language than I've settled for to summarise his words.
His members want the Government to demonstrate progress because if it doesn't they will have to take steps up to and including relocating operations and jobs away from the UK. They don't want to do that and Mr Martin isn't raising the possibility as a threat. He's just offering an explanation of reality in the hope that it will somehow get through to the collection of thick skulls occupying the government benches at Westminster.
There is still time, he will opine, to get this right, and he still feels optimistic (he pretty much has to say that). But that time is running out fast.
There are a growing number of his members - real businessmen and women running real businesses - who express anything but optimism in private.
Their enterprises depend on the reality of the trading environment they confront, and not on the fantastic visions of the Brexiteer crew, most of whom would struggle to get jobs as tea boys and girls in performance driven organisations.
The outlook for the more than 1m people who have secured rather more substantial roles in those organisations run by IoD members has rarely been more cloudy.
Business news: In pictures

Show all 13
Mr Martin will make the point ministers - and I'm thinking in particular of Stumbledore and his fellow travellers (given the rumours that they've resorted to falling out with each of late it's a stretch to call them allies) in particular here - need his members if they're going to defy the predictions of nearly all intelligent commentators to pull this off.
He will say this: "One thing I know for certain is that government will have to rely heavily on business to deliver its plans if we are going to make Britain the titan of world trade that we hope we can be."
Indeed so. It might be a good idea to listen to them.

Register for free to continue reading
Registration is a free and easy way to support our truly independent journalism
By registering, you will also enjoy limited access to Premium articles, exclusive newsletters, commenting, and virtual events with our leading journalists
Already have an account? sign in
Register for free to continue reading
Registration is a free and easy way to support our truly independent journalism
By registering, you will also enjoy limited access to Premium articles, exclusive newsletters, commenting, and virtual events with our leading journalists
Already have an account? sign in
Join our new commenting forum
Join thought-provoking conversations, follow other Independent readers and see their replies