Brexit Luke and Darth ignoring hard realities facing those dealing with it
Burberry's Christopher Bailey whispers sweet nothing while Wetherspoon's Tim Martin snarls as HMRC warns getting ports sorted will cost £800m it doesn't have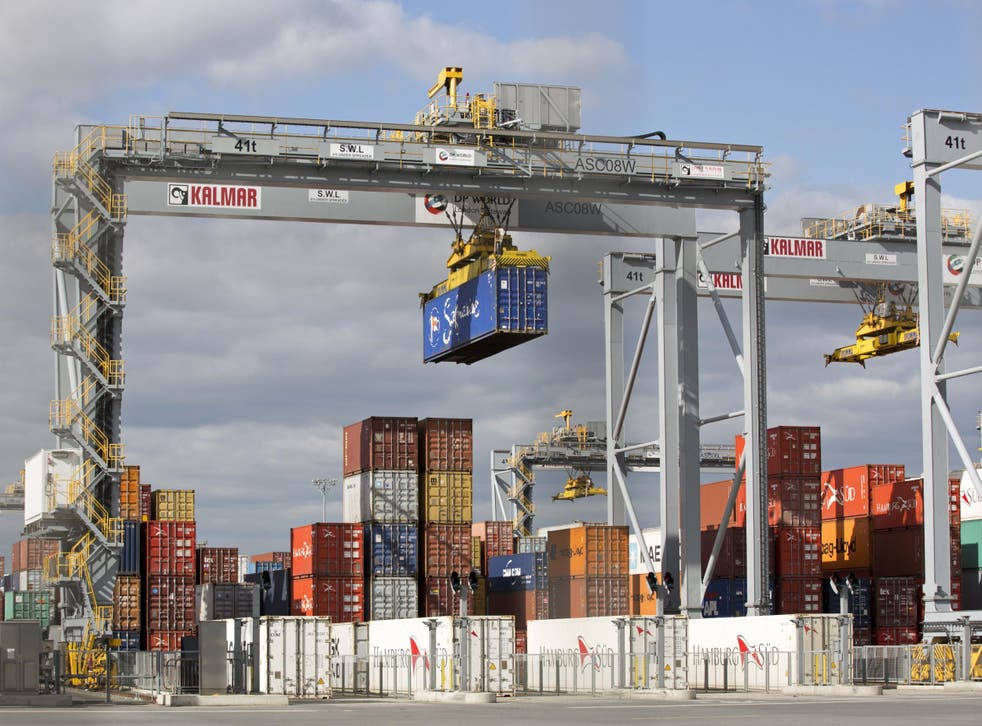 "Enormous," gushed Burberry's chief creative officer Christopher Bailey about trade opportunities post Brexit in an interview with the BBC's Today Programme. "It's much smaller world than it's ever been!
"The possibilities and the potential for growth both local here in the UK and overseas is enormous."
Mercy me, Brexit has a Luke Skywalker!
Trust Tim Martin to be out and about representing the dark side of the (Brexit) force: "It is my view that the main risk from the current Brexit negotiations is not to Wetherspoon, but to our excellent EU suppliers - and to EU economies," he opined, displaying the dangerous arrogance common to hardcore Brexiteers in one of his patented rants that usually accompany his pub chain's results.
"As a result of their current posturing and threats, EU negotiators are inevitably encouraging importers like Wetherspoon to look elsewhere for supplies. This process is unlikely to have adverse effects on the UK economy, as companies will be able to switch to suppliers representing the 93 per cent of the world's population which is not in the EU, but this evolution will eventually be highly damaging to the economy of the EU."
So get off my lawn Michel Barnier, Guy Verhofstadt, Jean Claude Juncker and the rest of yer, or else I'm gunna wave my stick acher.
The rhetoric and platitudes Mr Martin indulges in will come as scant comfort to those businesses, exporters for example, that do most of their trade with the EU, and are currently tearing their hair out (unlike Mr Martin I speak and listen to them). He ignores the fact that the EU represents by far the biggest market (by orders of magnitude) for their product.
He's right on one point. It will hurt Europe if a successful settlement is not concluded. But it will hurt us, as the smaller party, much more.
But don't listen to me. Oh no. You should just look to Brexit Luke's sunny optimism! And outside, oh there's the Easter Bunny frolicking. He's got a pint in his hand too. Oh no! It's European lager that he bought from Greene King. GET ME MY GUN.
If the poor old bunny can escape the buckshot, it should at least find plenty of apples to eat. The industry's positively up in arms because it needs people to pick them, and that's going to be a struggle given Theresa May's reckless and stupid approach to post-Brexit immigration.
To export its product, the UK apple industry needs to be able to import staff. Mr Martin might be able find a way around any troubles getting his hands on people by, I don't know, introducing honesty bars? The might be fun.
But that's not an option open to apple farmers. If they can't get people to pick 'em their product won't get picked. It'll end up falling to the ground for rabbits, wasps and other creatures.
As for importers like Mr Martin getting what he needs from outside the EU? Sure, he could try that. But the problem is, hard Brexit, the one favoured by the aforementioned Ms May, is going to cause delays for all importers, regardless of where they import from.
John Thompson, boss of the HMRC, has to deal with the reality of that. He can't afford to waste time listening to Brexit Luke's sweet nothings. Time is what he doesn't have.
Business news: In pictures

Show all 13
He told the Treasury Committee that a new customs arrangement with Europe will cost £800m and take seven years to implement. And he doesn't have the money. Apparently there are people thinking about this in Government. Good to know!
But nothing is going to change the fact that it will be a mega project and that all imports while be affected along the way. "I need to be transparent with you," he said. Yes he does.
This is the reality, he might have added, one that all of us are soon going to have to confront, including Brexiteers, regardless of whether they side with Luke, or Darth.
Register for free to continue reading
Registration is a free and easy way to support our truly independent journalism
By registering, you will also enjoy limited access to Premium articles, exclusive newsletters, commenting, and virtual events with our leading journalists
Already have an account? sign in
Register for free to continue reading
Registration is a free and easy way to support our truly independent journalism
By registering, you will also enjoy limited access to Premium articles, exclusive newsletters, commenting, and virtual events with our leading journalists
Already have an account? sign in
Join our new commenting forum
Join thought-provoking conversations, follow other Independent readers and see their replies