Carillion: Will watchdogs now finally try to break up the big four audit firms?
MPs want action but watchdogs have been trying to fix the dominance of the big four for years with little apparent success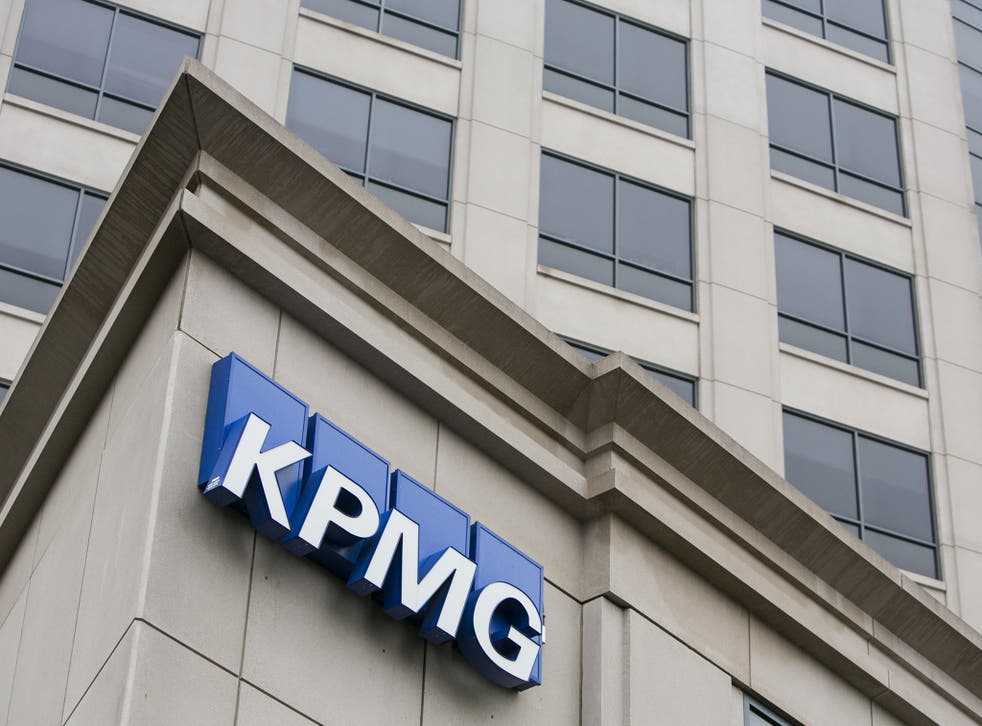 The report into the collapse of Carillon by two Parliamentary select committees has produced yet another scathing assessment of the work of an auditor - in this case KPMG - from one of the big four accounting firms.
Members of the Work & Pensions and Business committees also fired volleys at internal auditor, Deloitte, and Ernst & Young, hired to advise on a turnaround, in a bitingly critical report.
The fourth member of the club, PricewaterhouseCoopers, was left in the box seat to handle the insolvency as the least conflicted among them. But it was also advising the company on pensions and the Government on Carillon contracts.
With conflicts seemingly abounding, and the work of these firms once again under fire, the committees want the Competition & Market Authority to look at a break up that would separate, or at least ring fence, their audit arms from their lucrative consulting businesses.
The aim would be to encourage a more rigorous approach. MPs would also like to see more competition.
But this is a horse people have been riding ever since the big four was created in the wake of the explosive demise of Andersen as a consequence of its activities with collapsed energy trading giant Enron.
While the case for serious reform has gathered some momentum of late - the Financial Reporting Council and the EU have both rumbled about break ups - regulators and politicians have repeatedly tried to shake up the status quo, with little apparent success as a series of scandals makes clear.
An investigation here, a tweak there, a new rule or two added to the book, and yet the power of the big four when it comes to auditing big companies has increased.
It speaks volumes that the number five firm - Grant Thornton - has just six audit clients in the FTSE 350 index that encompasses both Britain's biggest companies and the second tier. It won't be adding to them. The firm recently announced that it is pulling out of the market to focus on smaller, fast growing companies, where it has a significant presence.
Why? It costs Grant Thornton a startling £300,000 just to pitch for this sort of work and it keeps on coming second. As such, it is not a cost effective business for it to be in.
Even though many of the companies in the second tier FTSE 250 shouldn't really need the "international" skills and expertise that the big four sell themselves on, and despite the controversy that surrounds them, medium sized companies that aspire to become big companies still seem to prefer to have them over a Grant Thornton on their boiler plates.
There is, I'm often told, no magic bullet that will change this. But another thing I've often heard its that watchdogs are wary of firing much more than a pop gun for fear of the possible effects. A fresh collapse, say, would leave a big three, and then where would we be?
Business news: In pictures

Show all 13
Possibly in a better situation? Necessity is the mother of invention invention after all.
An Andersen 2.0 might not be a magic bullet, and the instability it would create would make for some interesting times. It could, however, be the sort of bullet that forces watchdogs to consider the sort of ideas that tend to get filed in the box labelled "too scary".
Maybe it won't be necessary. Perhaps Carillon will see that happening anyway. Goodness me, is that pigs I see flying over the headquarters of the big audit firms?
Register for free to continue reading
Registration is a free and easy way to support our truly independent journalism
By registering, you will also enjoy limited access to Premium articles, exclusive newsletters, commenting, and virtual events with our leading journalists
Already have an account? sign in
Register for free to continue reading
Registration is a free and easy way to support our truly independent journalism
By registering, you will also enjoy limited access to Premium articles, exclusive newsletters, commenting, and virtual events with our leading journalists
Already have an account? sign in
Join our new commenting forum
Join thought-provoking conversations, follow other Independent readers and see their replies