As Carillion poison spreads two troubled outsourcers pick up more vital work
Capita and Interserve have announced big contract wins as MPs prepare to debate the sector's biggest disaster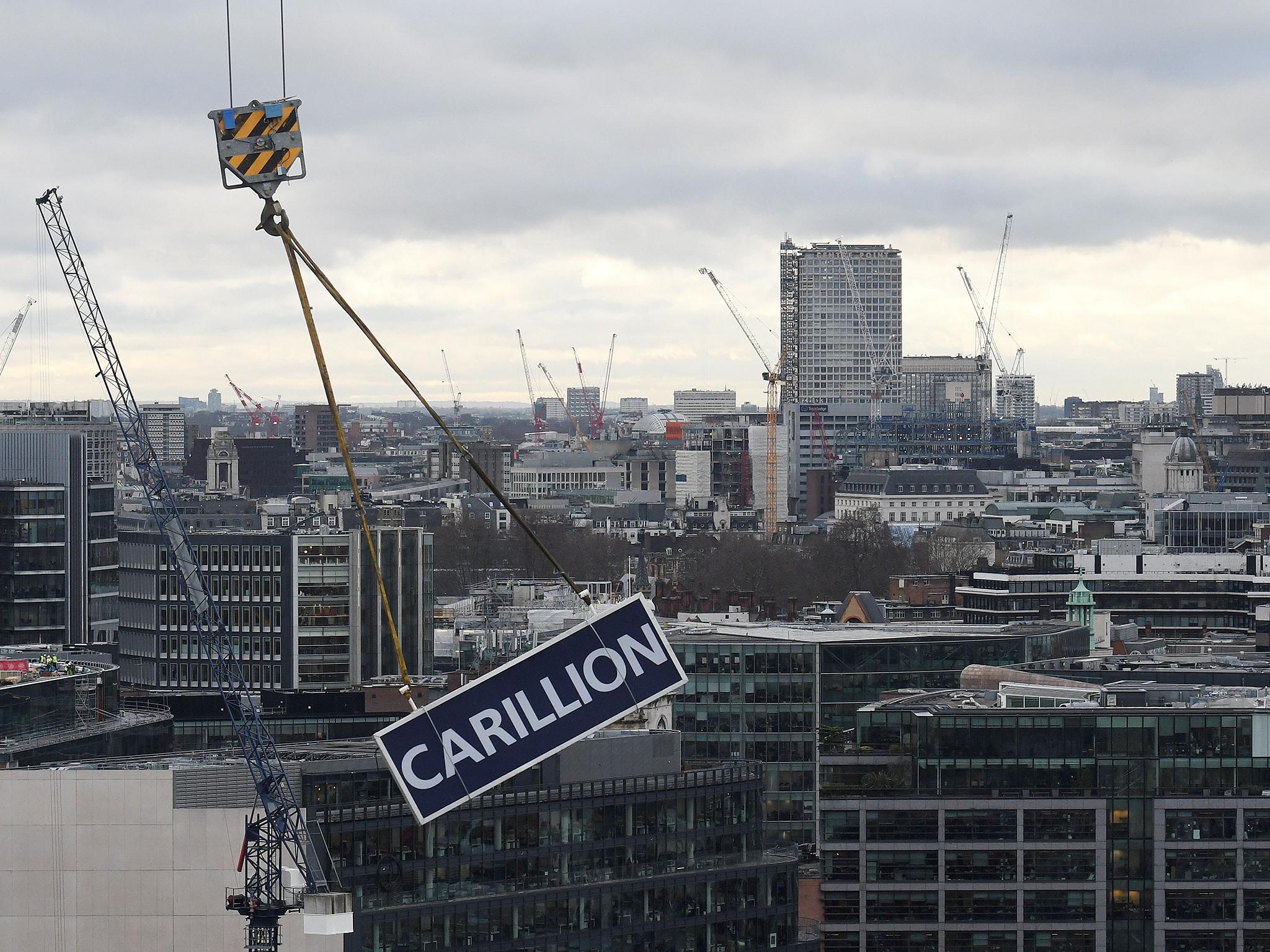 It bears repeating that it isn't just through Brexit that the British government seems hell-bent on throwing the country under a bus.
With the political crisis created by the withdrawal from the EU continuing, you may have missed the latest ructions caused by the collapse of outsourcer Carillion.
It's worth stepping back to take a look at them, on a day when two chunky contracts for important government work were handed out to two troubled former rivals of the sector's biggest disaster.
It simply boggles the mind that Capita has been selected by the Department for Education's Standards and Testing Agency to manage the "administration, processing and support for all primary school national curriculum assessment tests in England".
As a parent who has followed the company's handling of disability benefit assessments, not to mention its recent financial difficulties, that one frankly makes me feel physically sick.
By the way, it's worth £109m over six years.
Then there's Interserve, which has also had its financial issues and boasts a government 'red' rating but has won a five year contract worth £35m to deliver, um, "total facilities management services for the Barking, Havering and Redbridge University Hospitals NHS Trust" all the same.
I've no idea what "total facilities management services" involves but I live nearby and if my GP were to suggest that hospital trust for any treatment I'd be on my knees begging to be sent, well, just about anywhere else.
It's worth noting that earlier this week a report by the House of Commons Public Administration and Constitutional Affairs committee landed, and said Carillion's collapse exposed "fundamental flaws" in the way government handles outsourcing like this.
"Cost over quality," read the headline.
The report made me shudder because, for perhaps the first time in my life, I found myself in agreement with its Brexiteer chair Sir Bernard Jenkin. He warned that the Carillon crisis "could happen again unless lessons are learned about risk and contract management and the strengths and weaknesses of the sector". The report went on to make several pointed criticisms of the government's approach.
Ahead of a backbench debate in the House of Commons, the Work and Pensions Committee and the Business, Energy and Industrial Strategy Committee also this morning published the responses, which they invited interested parties to submit last month, to their damning report into the collapse.
They were what you might expect: the former directors argued that it wasn't their fault (again), while the Business Department said thanks we'll take a look.
There was no response from the Department for Work and Pensions, but its secretary of state Esther McVey has been dealing with a few issues of late, such as misleading parliament about the progress of welfare reforms.
Business news: In pictures
Show all 13
One interpretation on the fact that firms such as Capita and Interserve are still picking up important work is that the government needs another failure like a dose of holiday salmonella poisoning and so has felt it necessary to keep the drip feed of cash flowing.
If true, it shows how desperate things have become. That bus the ministers want to throw us under that I mentioned at the outset? It's being driven by the boss of an outsourcing company.
As the poison from Carillon continues to spread, this morning's two announced contract wins do rather make you wonder whether anyone in government has been paying any attention at all.
Join our commenting forum
Join thought-provoking conversations, follow other Independent readers and see their replies