Cash ISA investments collapse, but what to do for an alternative?
The returns from investing in cash are miserable, but most of the other options are a gamble, so perhaps it's no wonder that the savings ratio is at an all time low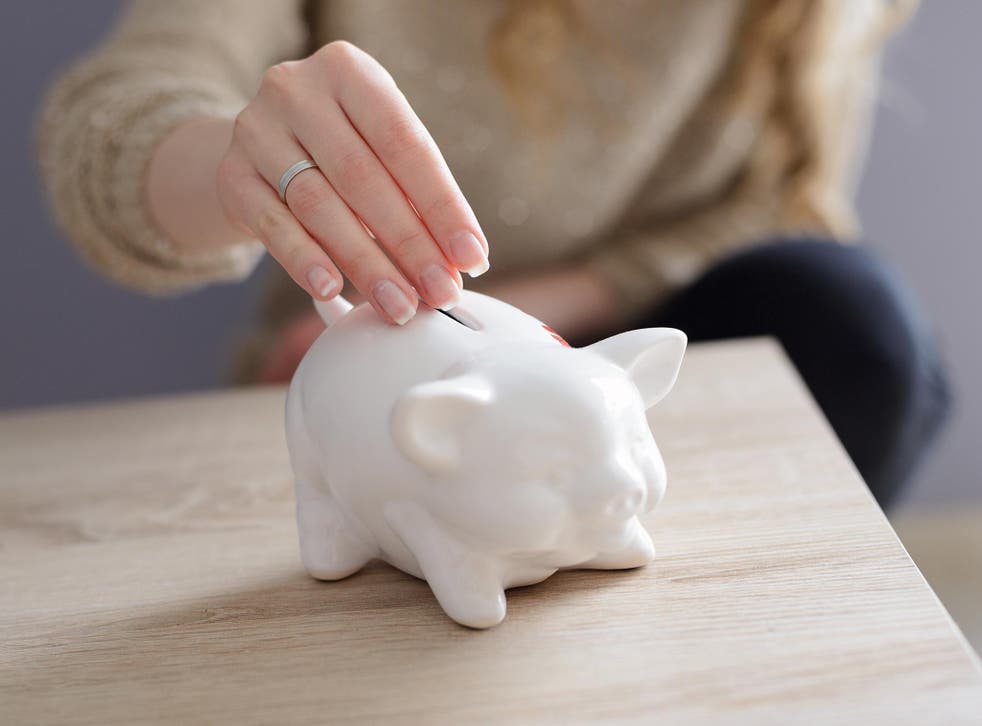 Are we witnessing the death of the cash ISA?
That might be overstating the case a bit, but the latest figures show it's a savings vehicle in dramatic decline.
In the 2016-17 financial year, £39.2bn of new money went in, according to figures from HM Revenue & Customs, compared with £58.7bn the previous year.
Now, in part that's because savers have been able, since April 2016, to make £1,000 a year in interest tax free, which reduces the attraction of the product.
But in part it's also because the returns from keeping your money in cash are so miserable.
You would need to have quite a bit of money to invest to make £1,000 a year in interest.
The prospect of an increase in interest rates in an attempt to curb inflation that's currently running at 3 per cent as a result of the weak pound (thanks, Brexit!) are increasing.
Michael Saunders, an external member of the Bank of England's Monetary Policy Committee, was out making the case today in a speech in Cardiff.
He was one of only two members to vote in favour of an increase at the MPC's last meeting. I'd be surprised if they weren't joined by one or two of the waverers next time around.
However, he cautioned that "we do not need to be putting the brakes on so much that the economy weakens sharply".
It would take multiple rises from their current historic lows to get base rates to a point at which savings rates offered by banks start to look even halfway decent.
That doesn't look likely, for now, although making a prediction like that in the current climate, and with the wretched current Government we have, puts me on a hiding to nothing.
Steve Webb, the former Liberal Democrat cabinet minster, turned director of policy for insurer Royal London, had this to say about the cash ISA collapse: "It is to be hoped that this slump in saving through cash ISAs means that investors have started to realise the risks associated with keeping their money in cash."
The insurer has previous published research - "The Curse of Long-Term Cash" - highlighting that those who have held money in that asset class over the last decade have collectively lost out on around £100bn in returns.
Business news: In pictures

Show all 13
But with uncertainty stalking Britain, and indeed the world, what should you do for an alternative? Stocks and shares? Bonds? Property? Gold?
Putting your money in cash is hardly any better than putting it under the bed. But trying to decide between that lot, let alone making choices within one of those fields? Right now it feels like spinning a roulette wheel. And it's going to be that way for the foreseeable future.
Part of the reason that the amount of money saved has fallen to an all time low of 1.7 per cent of household income (it's too low) reflects the ongoing squeeze on household budgets. But the above doesn't help one little bit.
Register for free to continue reading
Registration is a free and easy way to support our truly independent journalism
By registering, you will also enjoy limited access to Premium articles, exclusive newsletters, commenting, and virtual events with our leading journalists
Already have an account? sign in
Register for free to continue reading
Registration is a free and easy way to support our truly independent journalism
By registering, you will also enjoy limited access to Premium articles, exclusive newsletters, commenting, and virtual events with our leading journalists
Already have an account? sign in
Join our new commenting forum
Join thought-provoking conversations, follow other Independent readers and see their replies