CEO Pay: City still all talk, no action and that has to change
Standard Life's David Cumming has fired a warning shot across the the bows of big business, but he and his colleagues need to do more than that to halt the runaway train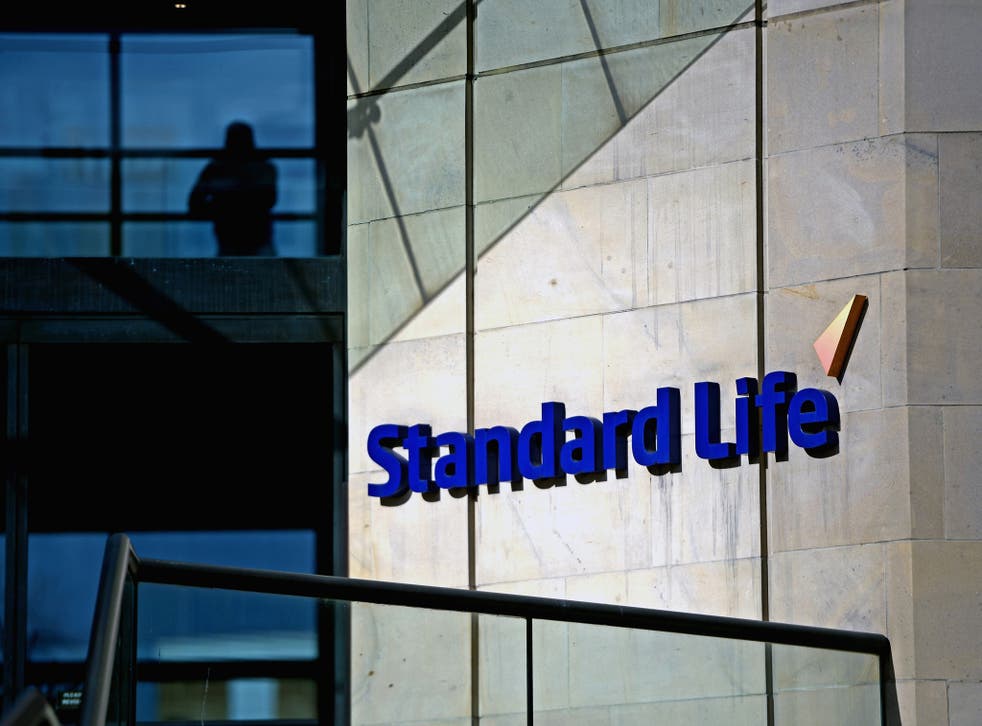 We're fast approaching what could be one of the most contentious corporate AGM seasons in years, and you're probably going to be hearing the name of David Cumming, head of equities at Standard Life, a lot on the subject of CEO pay.
Mr Cumming is the Today Programme's commentator of choice on the issue, and he didn't let the BBC down with his latest foray on to the airwaves this morning.
"We continue to see too many proposals that would bring a substantial increase [in pay], and we have to signal that we are not happy with that," he warned. So watch out!
The trouble is, we've been here before. Mr Cumming, and one or two others, have been banging this drum for years now.
The sort people who sit on remuneration committees are also the sort of people who listen to Today. They listen in when Mr Cumming, or one of his friends, speak. But their message is clearly not being heard.
CEO pay continues to rise, and rise and rise.
At this point, some would highlight Imperial Brands stubbing out its plan to add £3m to the £5.5m chief executive Alison Cooper made in 2015 as a sign of progress, and perhaps an indication that things might be different this year. That sort of retreat isn't terribly common, after all.
But I'd look at it another way. That £5.5m represented a £2m rise over the previous year. The company took its proposal for another sharp increase right down tot he wire, and, in dropping it, still sought to give its investors a lecture on the need to boost its bosses' pay so it could "attract the right calibre of talent".
Needless to say, that tired old argument has been trotted out year after year by company after company as CEO pay has climbed into the stratosphere.
There has yet to be any academic evidence for the "talented" people they say they have to enrich producing improvements in corporate or economic performance commensurate with the money they are paid.
And yet bosses pay just keeps on rising.
Clearly the message is not getting through, and it isn't hard to see why. It is because the votes aren't getting through.
Imps' investors might have said enough is enough, but Imps plans could have more than doubled the pay of its CEO in just two years (subject to the usual deficient targets being hit).
It provided a rather obvious example of a remuneration committee over-reaching itself and taking things a step too far for even city fund managers to stomach.
There are one or two of these every year. They afford institutional investors, including Standard Life, the chance to show that they are doing their bit, and looking after the interests of people like you and me for whom they manage savings.
Business news: In pictures

Show all 13
However, at the same time they turn a blind eye to other companies hiking the pay of their CEOs and their finance directors at a more modest rate.
They have little to say about the way these companies pay bonuses every year for merely adequate performance, and sometimes for less than that. The same goes for the way companies put free shares into the executives' electronic accounts like so much pixelated confetti while banging on about "stretching" performance targets that are about as stretching as getting elected as a Conservative councillor in Surrey.
Their remuneration reports, and their pay policies, are typically passed without much in the way of fuss, and, as a result, at the end of the year the High Pay Centre moves "fat cat" day forward by a few hours. That is the day at which the average FTSE CEO makes what it takes the average worker to earn in a year. This year it fell on January 4.
To get his message heard, Mr Cumming, and his friends at other big fund managers, are going to have to say "no" a lot more firmly to a lot more companies. Announcements like Imps' have to become notable not for how unusual they are but for how common they are becoming. Companies like it will need to see their pay policies voted down by their investors. Then, and only then, will remuneration committees be brought to heel. Then, and only then, will some sanity be brought to an out of control process. Then, and only then, will what Mr Cumming has been saying be heard as well as listened to.
Register for free to continue reading
Registration is a free and easy way to support our truly independent journalism
By registering, you will also enjoy limited access to Premium articles, exclusive newsletters, commenting, and virtual events with our leading journalists
Already have an account? sign in
Register for free to continue reading
Registration is a free and easy way to support our truly independent journalism
By registering, you will also enjoy limited access to Premium articles, exclusive newsletters, commenting, and virtual events with our leading journalists
Already have an account? sign in
Join our new commenting forum
Join thought-provoking conversations, follow other Independent readers and see their replies